Six weeks into England's third national lockdown, vendors now face further challenges as Storm Darcy sweeps across the UK, bringing heavy snowfall, gale force winds and the lowest temperatures of the winter. For the third of our vendors who are currently homeless, access to accommodation is absolutely vital, and for the remainder who are vulnerably housed, the importance of having enough money to pay for heating is more important than ever.
Unable to work, their situation is desperate. We are paying out around £500 per day to support our vendors through this immensely difficult time, but we cannot do so without your support.
As before, there are several things that you can do to help.
You can make a donation to our hardship fund, helping us to provide vendors with everything they need to survive the weeks ahead, by texting HARDSHIP to 70970 to give £5, going to easydonate.org/HARDSHIP, or scanning the QR code below: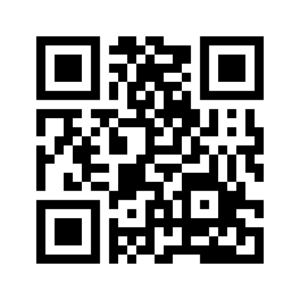 You can continue to buy Big Issue North either in Sainsbury's, Co-Op, McColl's or Booths, or online at issuu.com/bigissuenorth. Half the cost of each magazine will go directly to our hardship fund, with the remainder covering production costs. You can also subscribe to Big Issue North, either by purchasing a three, six or 12 month package at shop.bigissuenorth.com/category/subscriptions, or via a weekly direct debit at tinyurl.com/1soeibwh.
You can subscribe to our quarterly subscription magazine, The New Issue, which contains real stories – beautifully told. It offers stunning photography combined with high-quality independent writing, covering everything from changing landscapes and social issues to lifestyle and fiction. To subscribe, buy individual issues or find out more, go to bigissuenorth.com/the-new-issue.
Another great way to support our vendors is to visit our shop, shop.bigissuenorth.com. Our 2021 calendar-cum-cookbook is now just £3, and features recipes for 12 of our vendors' favourite dishes, transformed by the Creameries chef and Eat Well MCR founder, Mary-Ellen McTague, and beautifully photographed by Rebecca Lupton. We also have a range of unique handmade jewellery, back issues, tote bags featuring quotes from poet Ian McMillan, music merchandise and much more, so whether you're shopping for yourself or a loved one, we have something for everyone.
If you're in need of a stylish, comfortable and eco-friendly mask, you can also support us by buying from etsy.com/uk/shop/MancMadeltd, with £1 from every sale going to our hardship fund. Or, if you need a tangible reminder of life before lockdown, you can transform 10 photos from your Instagram account into magnets for just £9.99, with £5.33 from every order going directly to our vendors. To get started, go to bigissuenorth.magnetoffer.com.
Manchester vendor Stefan is also using the time in which he is unable to work to gear up for the 2021 Manchester Marathon, which he will be running to raise funds for the Big Issue North Trust. If you would like to sponsor him, you can do so at justgiving.com/fundraising/big-issue-north-trust.
This is the greatest challenge we have ever faced, and your support is greatly appreciated. Thank you.
Like Big Issue North on Facebook