Sheffield Doc/Fest returns for a twenty-third time on 10 June, kicking off with the UK premiere of feather-ruffling loudmouth Michael Moore's Where To Invade Next?
The documentary maker's newest work charts his attempts to learn and acquire from other cultures, in order to save the faltering American dream.
In addition to the screening a satellite Q&A with the American director and his producers, hosted by Owen Jones, will take place after the event.
Not just a platform for outraged Yanks, Doc/Fest has grown again and will air 160 documentaries, including 27 world films, 15 international and 52 UK premieres.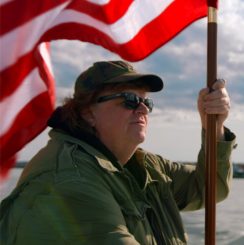 Positioning itself as a heavyweight on the non-fiction film festival circuit, celebrity guest speakers will include Joanna Lumley, Reggie Yates and David Attenborough who will be in conversation to chart the future of media and television.
The fast progression of new media will be a central theme for Doc/Fest as augmented realities and Oculus technologies become increasingly accessible.
An Alternate Realities series gives attendees the opportunity to virtually hold conversations with a Holocaust survivor, as well as the world's most socially advanced robot.
In Pursuit Of Silence – an exploration of the detrimental effect of noise pollution and our erring relationship with silence – modern lifestyles are challenged.
Directed by the acclaimed Patrick Shen – and filmed in conjunction with a noise abatement charity – the film (main picture) highlights what it claims are the health risks of the day-to-day hubbub.
A Ken Loach retrospective will show The Flickering Flame, The Spirit Of '45 and Cathy Come Home, celebrating the two-time Palme d'Or winner.
The social-realist director – famed for Kes – will appear for a Q&A on his half-century in films.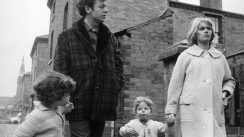 Split into clear themes, Doc/Fest celebrates the voices of those who have been sidelined throughout history on Queer Screen, showing Kiki and Strike A Pose.
The lives of strong women of colour are documented in Maya Angelou: And Still I Rise, Miss Sharon Jones! and Serena.
Delivering on the promise of a "world leading programme of interactive media, virtual reality and talks", other themes includes homelessness, displacement and climate change.
My Aleppo documents the horror of leaving your home and family only to turn back and see the madness that has engulfed everything you once knew.
The ethical responsibilities and accountability of big companies in looking after their labour forces are explored in Freightened – The Real Price Of Shipping.
Closer to home a panel discussion will examine the future of publicly-funded television in Our BBC, Our Channel 4: A Future For Public Service TV?
The Rise and Fall of the High Rise uses archive footage to document the literal rise and fall of high-rise living from 1930s Kensington to the modern day.
Industry workshops and meet-ups will run in conjunction with the festival to promote the key skills needed to produce and market documentary films.
Sheffield Doc Fest is on 10-15 June in venues across the city
Like the Big Issue North on Facebook