When I describe Manchester, I think of the times I have visited the city – the things I have done there, the people I have met, what I have seen, eaten, walked pas, heard, laughed about or things that made me pause in any way. If I trust my numeric memory I would mention some geographical facts and statistics or maybe comments about the rain. But mainly it's names, faces, streets, buildings, the rhythm of the city, accents, music and the atmosphere of public places. My Manchester is probably very different, in most parts, from someone else's Manchester.
In my project Every Thing Every Time I let Manchester describe itself through its data. Each poem consists of statements of what's happening or not happening in Manchester. The poems write themselves in real time, and can be read online or seen on the flip-dot displays that are installed around Manchester city – in front of the reading room of the Central Library, on Manchester University Place, in front of CityLabs and at Hulme Garden Centre. They write all day and night, the flip-dots flutter every few seconds and write more than 10,000 lines of poetry per day.
They read like this: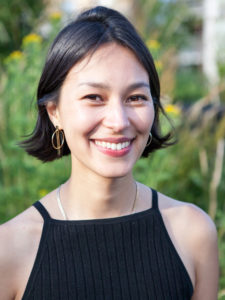 the sun rises
the streets are empty
someone sneezes
the car park is almost empty
the traffic light turns green
the cleaning shift starts
the bus is on time
and it is colder than yesterday
The data is stripped from its functionality and transformed into the simplest form of sentence I could imagine. Writing these sentences about the city, I wanted to replicate a complex, functionality driven system but change its main component – the data – so that it produces the most simple, banal sentences. Even though all numeric values and specific information are removed, these poems are still telling a story about the city. The data streams that are used in the project are common scenes from the city – "a bus turns right", "someone walks a dog" – a non-stop string of descriptions, setting the scene of a city, a city that is run by data. What happens to data if it's not data anymore? What happens to a narrative when it becomes absolutely generalised? What and who does the smart city talk about?
In a time when cities are growing smarter and all citizens become contributors, users, customers, we should ask deep questions about our data, its use and ownership. We should challenge the system that seems smart enough to know when someone sneezes, but doesn't know how it feels when my nose tickles.
Every Thing Every Time is part of Future Everything
Like the Big Issue North on Facebook