One of the twentieth century's most important and revolutionary cultural figures, German artist, activist and politician Joseph Beuys developed the concept of social sculpture, based on his belief in art's potential to transform society. He last displayed in Leeds Art Gallery in 1983, shortly before his death, and now his work is returning to the Victorian gallery, which has undergone a transformation of its own since it closed in January last year.
"We know that audiences have missed Leeds Art Gallery," says its principal keeper Sarah Brown, adding that she's been busier than ever since the closure. "I would love to say that we were all able to take a sabbatical but we saw the closure as an opportunity to work with the collection and audiences in a different way. Leeds Art Gallery has an extraordinary collection and we have continued with audiences off site and lent extensively all over the world."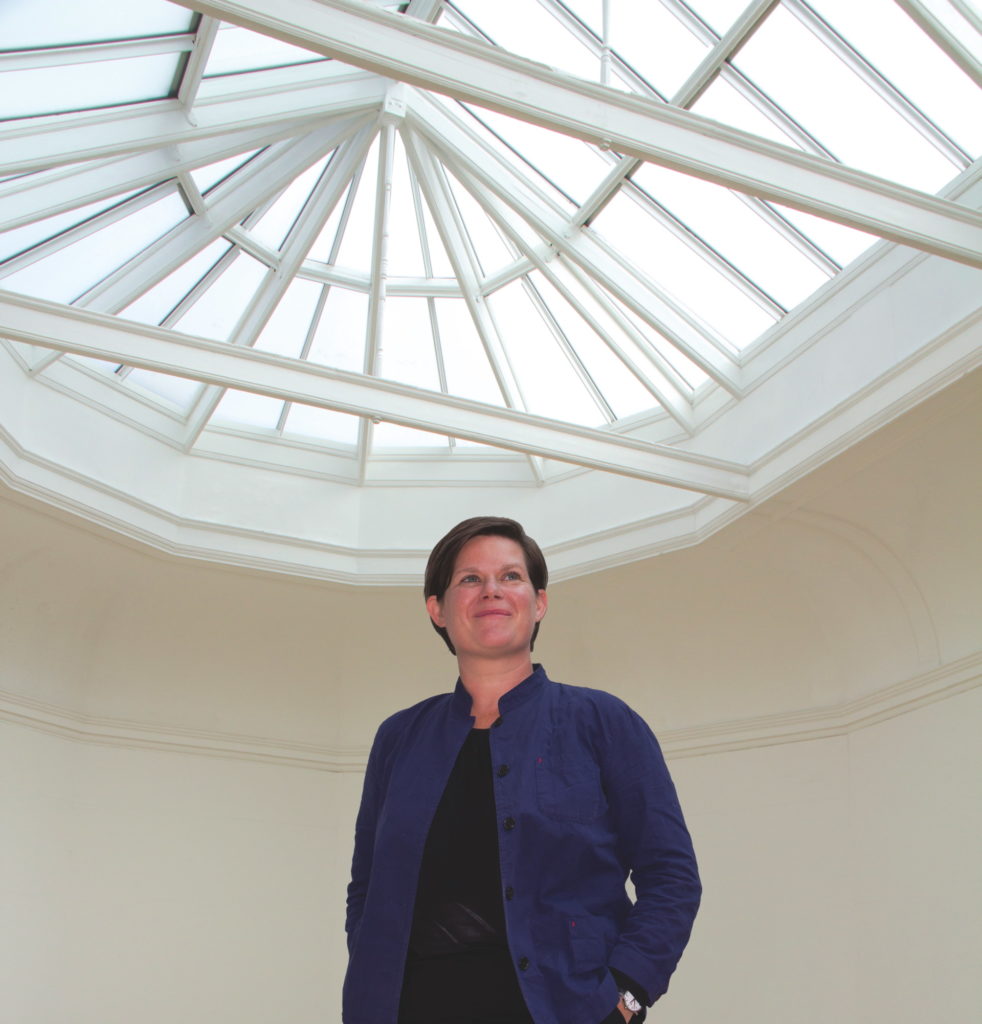 After hosting the British Art Show 8 in January 2016 the gallery closed for repairs to the original Victorian glass roof. The extensive work involved replacing each pane of glass with bespoke UV-treated glass that was installed by hand and has transformed the first floor galleries into light-filled spaces. The re-glazing was completed within a year and the building handed over in March. But reopening was delayed further when a suspended ceiling and wall cladding were removed, revealing the original Victorian barrel-vaulted ceiling of the central court.
"We decided that we should restore this space – transforming it into an additional gallery to showcase the designated collection," explains Brown. "Over the last six months this work has been carried out and the galleries have new lighting and heating, restoring original Victorian plasterwork and strengthening gallery walls."
The work has been supported by Leeds City Council and Arts Council England. The gallery raised funds through crowdfunding platform Art Happens to commission a wall painting by artist Lothar Gotz. The new work will lead visitors up to the re-glazed galleries and the Central Court.
Part of the Tate's Artist Rooms series, the Beuys exhibition will fill the three main rooms on the ground floor. It's made up of sculpture and drawings from the 1950s onwards and demonstrates the strong scientific basis for his art and his pioneering use of materials such as felt, fat, wax and copper.
"The exhibition is part of our ongoing commitment to exhibiting sculpture as a part of the Yorkshire Sculpture Triangle," says Brown.
"Beuys held one of his most significant exhibitions here and his work has left a lasting impact on the visual arts in the city that includes one of Beuys's 7000 Eichen (7000 Oaks) on Victoria Gardens outside the Henry Moore Institute. It's significant as he transformed the language of sculpture.
"Leeds Art Gallery has been a vital part of the cultural fabric of Leeds and Yorkshire for 130 years. The impact that it has had on generations of people cannot be underestimated, but we're beginning a new phase for the gallery and there are some incredibly exciting opportunities on the horizon."
Artist Rooms: Joseph Beuys reopens Leeds Art Gallery on 13 Oct and runs until 21 Jan (leeds.gov.uk/gallery)
Main image: Sled (1969) by Joseph Beuys. 
Like the Big Issue North on Facebook