Blackpool
A retelling of the classic movie, Wizard of Oz features famous songs performed by a cast including X-Factor's Holly Tandy as Dorothy. Until 30 Dec, Opera House (wintergardensblackpool.co.uk)
The Russian State Ballet of Siberia performs a trio of shows – Cinderella, Swan Lake and The Nutcracker – over three consecutive nights. 11-13 Jan, Grand Theatre (blackpoolgrand.co.uk)
Bolton
This production of The Wizard of Oz sees Dorothy and her furry companion Toto find their way from Oz back to Bolton, with the help of friends they meet along the way. Until 31 Dec, Octagon Theatre (octagonbolton.co.uk)
Chester
A family stage show based on the classic MGM film, The Wizard of Oz is suitable for all ages. Until 7 Jan, Storyhouse (storyhouse.com)
Dewsbury
This orchestra concert will feature a variety of festive classics, seasonal treats and audience carols from Opera North's Chorus. 20 Dec, Town Hall (operanorth.co.uk)
Hull
The Ugly Duckling: Christmas Special celebrates friendships, being unique and the magic of childhood, focusing on being a duckling, not a swan. Until 5 Jan, Hull Truck Theatre (hulltruck.co.uk)
A festive adaptation of the classic novel, Charles Dickens's Oliver Twist is the story of the life and adventures of the orphan boy. Until 5 Jan, Hull Truck Theatre (hulltruck.co.uk)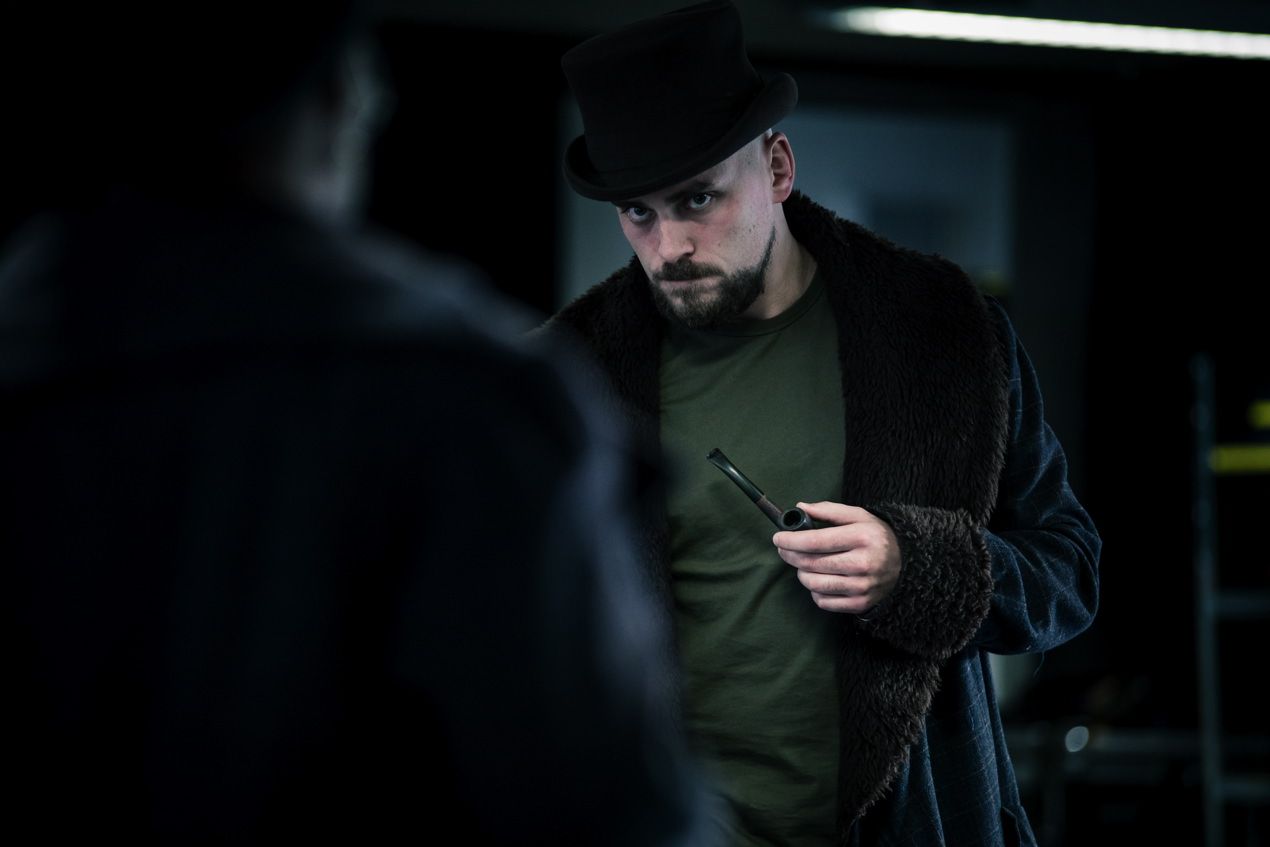 Keswick
Beauty and the Beast is brought to life in Laurence Boswell's thrilling and inventive adaptation filled with music, dance and song. 18-30 Dec, Theatre by the Lake (theatrebythelake.com)
Lancaster
Peter Pan flies to the stage with his friends and fairy companion in a show full of magic, imagination and songs you'll love to sing along to. Until 5 Jan, Dukes (dukes-lancaster.org)
Read a review of Peter Pan here.
Leeds
Ebenezer Scrooge frowns his way through Christmas Eve before the ghosts of his past, present and future appear to show him the error of his ways, in this production of A Christmas Carol. Until 19 Jan, Leeds Playhouse (leedsplayhouse.org.uk)
Liverpool
A retelling of the classic Beauty and the Beast is produced in partnership with disability arts organisation DaDaFest and shows that beauty really is in the eye of the beholder. Until 5 Jan, Unity Theatre (unitytheatreliverpool.co.uk)
A Christmas Carol is a production by purveyors of playfulness and physical comedy Spymonkey. Until 12 Jan, Everyman Playhouse (everymanplayhouse.com)
The Simon & Garfunkel Story will use huge projection photos, original film footage and a full live band performing all the hits to celebrate the duo's 50th anniversary. 8 Jan, Empire Theatre (atgtickets.com)
Following the Victorian tradition of telling ghost stories at Christmas is an evening of cautionary tales about the strange things that lurk in the dark corners of our theatre and beyond. 10 Jan, Playhouse (everymanplayhouse.com)
Manchester
Wicked returns with a spellbinding performance of two witches and their adventures in the Land of Oz. Until 5 Jan 2019, Palace Theatre (atgtickets.com)
The Forest of Forgotten Discos is an exciting show for children of all ages that features a trio of bears whose lives are changed when seven-year-old Red explodes onto the scene.  Until 23 Dec, Contact Theatre (contactmcr.com)
Read a blog by Nickie Wildin about Forest of Forgotten Discos here.
Adapted from the Mel Brooks comedy film, The Producers is a Christmas musical production directed by Raz Shaw.  Until 26 Jan, Royal Exchange (royalexchange.co.uk)
Manchester Camerata and New Year's Day waltz together in the annual Viennese Gala.  1 Jan, Bridgewater Hall (manchestercamerata.co.uk)
The most famous of fantasy ballets, set as night falls on Christmas Eve, The Nutcracker is performed by the Russian State Ballet of Siberia. 2 Jan, Bridgewater Hall (bridgewater-hall.co.uk) 
Moscow City Ballet returns with the stunning Swan Lake, presented in classic Russian style with full orchestra. 18-19 Jan Palace theatre 
Sale
Children of all ages will delight in Raymond Briggs's grumpy but loveable Father Christmas as he gets ready for his busiest day of the year: Christmas Eve. Until 31 Dec, Waterside Arts Centre (watersidearts.org)
The Barbara Nice Festive Special is a one-off Christmas show by the legendary northern comedy character. 22 Dec, Waterside Arts Centre (watersidearts.org)
Salford
Family musical Doctor Dolittle takes the audience on a journey to find the Giant Pink Sea Snail, which holds the secret to life, along the way teaching us to not only talk to animals but to listen to them too. Until 5 Jan, The Lowry (thelowry.com)
Read a Q&A with Mark Williams (aka Doctor Dolittle) here.
An Evening of Eric and Ern at Christmas is a lovingly done stage tribute to Morecambe and Wise. 18 Dec-6 Jan, The Lowry (thelowry.com)
Scarborough
As Alice has grown up, she hasn't forgotten Wonderland. As she falls down the rabbit hole once again, will she be able to save her friends? This adaptation of Alice in Wonderland is filled with songs and fun for all the family. Until 30 Dec, Stephen Joseph Theatre (sjt.uk.com)
Sheffield
Kiss Me Kate is a seasonal presentation of the beloved Cole Porter musical.  Until 12 Jan, Crucible Theatre (sheffieldtheatres.co.uk)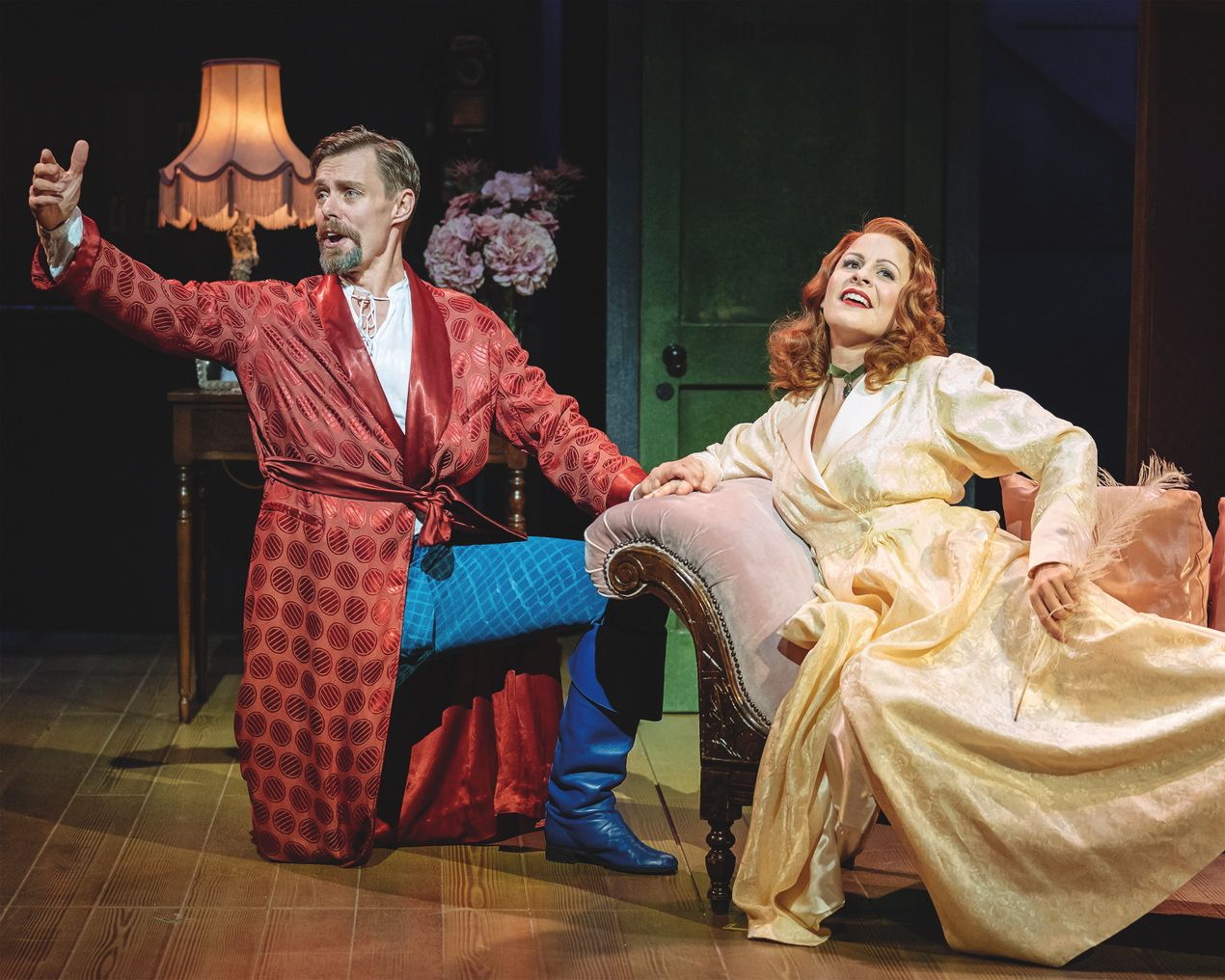 Read a Q&A with Kiss Me Kate's Rebecca Lock here.
Stockport
Stockport playwright Simon Stephens presents Bluebird, a melancholic and lyrical play following one night of a London taxi driver and his fares. 8-12 Jan, Garrick Theatre (stockportgarrick.co.uk)
Windermere
Step out of the cold and into the cosy theatre for Frozen: Come and Sing Along. The Disney film will be playing and the audience is encouraged to join in.  27-30 Dec, The Old Laundry Theatre (oldlaundrytheatre.co.uk)
York
A Grimms' classic, The Elves and the Shoemakers is brought to life with live music, puppetry and festive magic. Until 5 Jan, York Theatre Royal (yorktheatreroyal.co.uk)
A reading of A Christmas Carol was delivered by Charles Dickens himself in York in 1858. This recreation provides an immersive experience transporting you back in time.  18-22 Dec, York Theatre Royal (yorktheatreroyal.co.uk)
Like the Big Issue North on Facebook