In the centenary of the 1919 race riots, Guardian editor at large Gary Younge returns to WoWFest to explore the nature of riots in a unique event: Riots – A Class Act? at Blackburn House on 8 October. With a range of artistic partners we will be conducting specially animated walking tours and an augmented reality trail that will recreate some of the terrible events of 1919 and explore the reasons why they happened.
Often when I mention the race riots of 1919 in Liverpool, even though I have clearly said "1919", the response is: "Oh I remember those." I want to shout: "No, you don't. They were 100 years ago."
Invariably they are referring to the riots – or uprisings, as they are commonly referred to in Liverpool – that occurred in Toxteth and other inner-city areas, including St Pauls, Bristol and Brixton, between 1980 and 1981. I politely point out that these were not race riots. Politely, because that's how they were framed in the media, so it's not surprising that people repeat this inaccuracy. 
1919 involved the beating of black people by white mobs and the murder of a young Bermudian seafarer, Charles Wotten, while 1981 saw embittered youth, both black and white, revolt against the police. Racist policing was the biggest single cause of 1981 and these rioters were not targeting people based on their skin colour, which was the case in 1919.  
At Writing on the Wall we have engaged local communities in creative explorations of both of these major historic events. Writing on the Wall's 2011 festival was titled Rioting on the Wall in commemoration of the 30th anniversary of the Toxteth riots. At a series of events in the Kuumba Imani Millennium Centre, a community venue in the heart of Toxteth, we presented a slide show of 75 black and white photographs from the uprising with pictures of the Rialto and the Racket Club burning and images of David Moore, who died after being hit by a police van.  
We could not have predicted that three months later Britain would once again witness youth riots, beginning in Tottenham in response to the fatal shooting of Mark Duggan by police. When disturbances followed in Liverpool,  Writing on the Wall supported the local community in preventing damage to local buildings and businesses, and protecting young people from arrest and criminalisation following the police-imposed 9pm curfew, and from attacks by racists coming into in the area to cause trouble. Those couple of nights really demonstrated to me what it felt like to be part of a community taking responsibility for itself, its young people and its assets. Neighbours brought delicious food to support people, and there was a real sense of co-operation. When the disturbances were prevented from developing into full-blown riots in Liverpool, Merseyside police had no choice but to thank the community patrols on local radio.
The local community felt that these events were different to the disturbances of '81 – that they lacked purpose. But just how different were they, were there any similarities, and can there be any commonality between 1919, when race hate fuelled those who rioted, and 1981, when the demand for racial equality was a prime motivator? These are some of the questions that Gary Younge will raise for discussion on 8 October.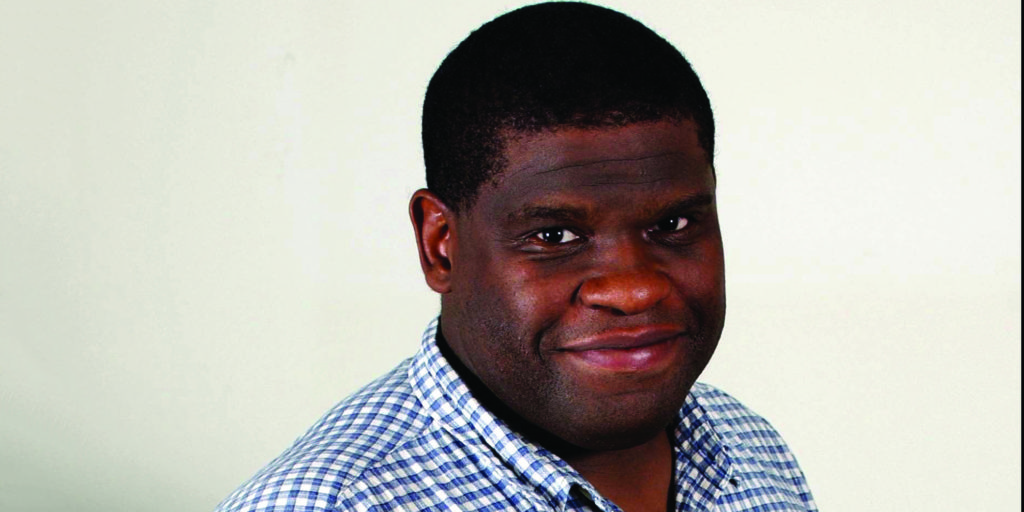 Younge has a transatlantic perspective on riots, having been the Guardian's American correspondent for many years before returning to the UK to settle in Hackney. With two children of his own, he has a sophisticated and personal perspective on the needs of young people in these very uncertain times. This led him in 2017 to launch Beyond the Blade, a project investigating the impact of knife crime on Britain's young people to expose the myths that surround it. This project followed the publication of Another Day in the Death of America, in which Younge tells the story of 10 young people who were fatally shot on  in America on a random day.  
It was for the Liverpool launch of that powerful book that Younge first came to Writing on the Wall. He has since been a great supporter and friend, and we look forward to welcoming him to Liverpool and Black History Month 2019.
Younge appears as part of our Black History Month programme, which also includes author and broadcaster Kehinde Andrews, the Gal-Dem collective, Dr Martin Glynn, Liverpool's own spoken word artist Amina Atiq, photographer Leroy Cooper, broadcaster Ngunan Adamu and novelist Rose Thomas. We're particularly excited to feature baritone singer Tayo Aluko for a musical performance on Lord Street that recreates 1949's free open-air concert that Paul Robeson gave from the back of a lorry "for the working people" of Liverpool. 
For more information and tickets see writingonthewall.org.uk
Like Big Issue North on Facebook