Daniel Straine Francis is a volunteer at Headstart, programme aiming to increase resilience in young people and improve mental wellbeing. With colleagues, he has been instrumental in creating the Resilience Pathway, a physical manifestation of the resilience framework they use to build confidence and inspire people. He hopes the pathway, comprising 42 paving slabs running along Talbot Road in the heart of Blackpool, will bring hope and inspiration to passers-by.
The Resilience Pathway concept was born on 3 August 2017 at Resilience Revolution's annual learning week when a colleague proposed the idea. It would involve bringing our resilience framework to life in the form of paving stones on Talbot Road. The framework is a structure we work with that is a series of 42 "moves" that are basically inspirational messages and ideas we can refer to help in everyday life.
Four of the 42 that I refer to most days are: lean on others where necessary; focus on good times and places; take responsibility for yourself; understand other people's feelings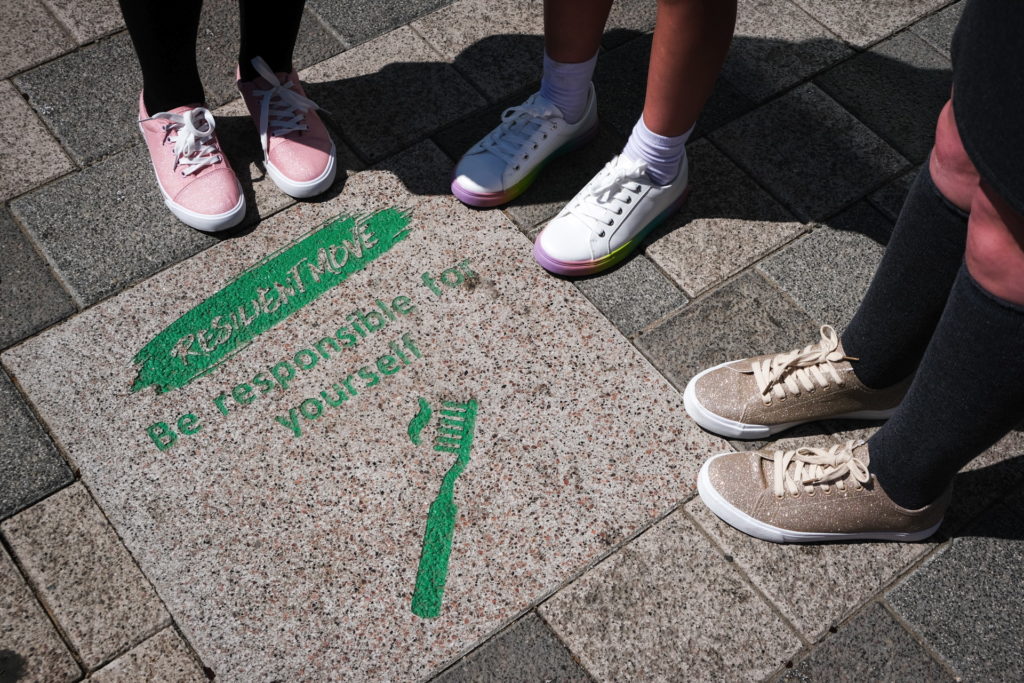 When the suggestion to turn the ideas into reality in a practical way through paving stones was discussed at that first meeting, we all thought it was impossible. How could our bunch of young people work out how to take on such a massive project? How would we raise the money? Where would we go to get messages etched onto paving stones?
I have needed to understand exactly how the system works and who the appropriate people were to talk to for different tasks. This has involved me understanding that things do not happen overnight and that projects are formed from weeks of planning and preparation, which is a testament to how hard we have all worked to make this an iconic part of the town. I have needed to stick to strict deadlines because if companies didn't have the specific material they needed by the date they had given, that part of the work didn't get done. Between the team and I we have pulled through and ensured that anything we needed to do has been done on time and to the standard needed.
People will walk down the pathway for years to come and relate different moves to their day-to-day life
With 18 months of hard work we managed to convince a lot of people that building a path would be a visual way of reminding people that resilience is core to our community here in Blackpool. Getting those messages under people's feet is a great way of communicating that we can all achieve great things
Having seen all sides of Blackpool, the town needed something to get people feeling positive and working together. The Resilience Pathway will do just that! People will walk down it for years to come and relate different moves to their day-to-day life, realising that there are always positives to be focused on. Everyone has rainy days but the important bit for me is that they can find the good things happening in their life and the pathway provides a base for these ideas to flourish. The pathway being co-produced by young people and adults alike promotes the concept of the whole town coming together, irrelevant of background, and working towards making Blackpool more resilient.
With people already noticing the Resilience Pathway and taking photos, mentioning it to friends and family and relishing the opportunity to apply the resilient moves to their day-today lives, it is having a positive effect on Blackpool. With such a big focus on mental health nationally, this is a step we are taking to give people that positivity and self-confidence to thrive in our local community. This is our legacy for years to come but this it just the start!
Like the Big Issue North on Facebook