As a self-confessed culture addict, these "unprecedented" times have felt like a withdrawal process. Like many readers, the lack of a decent gig or a Sunday night trip to the cinema – not to mention the cancellation of Glastonbury – has left me feeling like something is missing. Of course, like most, I have been inundated with acoustic covers in untidy bedrooms, tedious kitchen podcasts and numerous failed attempts at drawing fun from Zoom. But does lockdown life have to be so rubbish?
This got me thinking, how would our famous innovators be responding to this crisis? What would David Bowie be uploading to his Instagram live feed? What would Andy Warhol's Tik Tok look like? What would Shakespeare be squeezing into 280 characters on Twitter? Technology, innovation and talent construct the Venn diagram of creative progress: New Order's Blue Monday, Le Corbusier's Villa Savoye, Fritz Lang's Metropolis. All major cultural breakthroughs seem radical upon release. So, what about gaming?
First and foremost, a small disclaimer – I am not a gamer. That said, I was amazed to read recently that roughly 50 per cent of the UK population are! One in two people like to fire up a console, connect with a few friends and engage in a virtual world created by others. Doesn't that sound a little like going to the theatre? It is clear to me that the links between gaming and "the arts" are obvious, so why hasn't gaming ever been taken seriously as an artistic platform? Why haven't our cultural innovators spotted this virtual canvas as a window of opportunity?
With the current uncertainty, for many of our cultural institutions, it will unfortunately be sink or swim. New techniques with new technologies might provide a lifeline to navigate this difficult period; technology being the opportunity within the threat.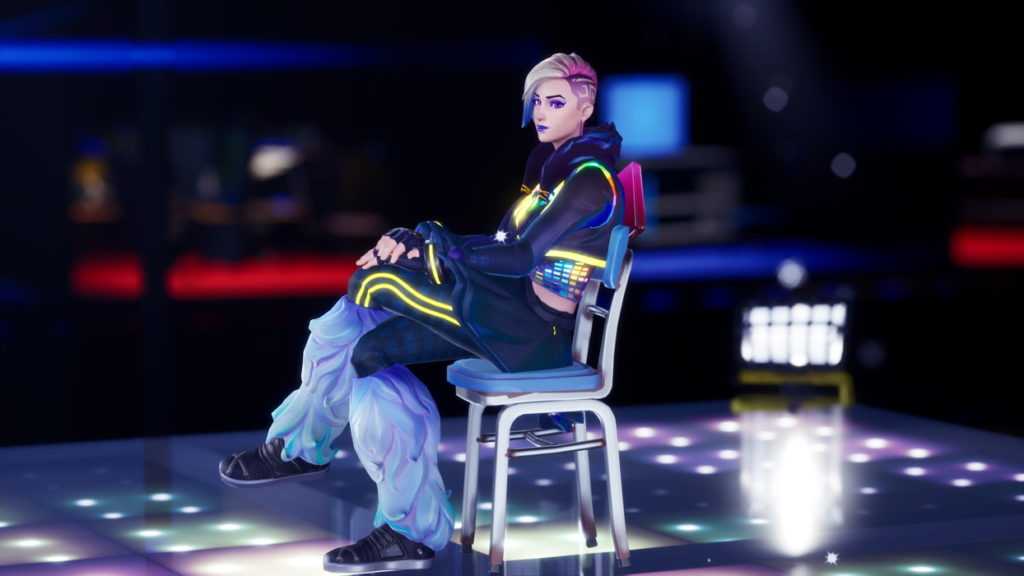 Manchester International Festival (MIF) has long been a champion of engagement in the arts, which is how I became involved as a member of the Young People's Forum, and it is among the first major art institutions to explore the potential of video games and virtual worlds, and their capacity to connect people with each other and with creative culture.
With their new, physical home, the Factory, set to open next year, MIF has launched Virtual Factory, and the first person invited to share their work is avatar artist LaTurbo Avedon with Your Progress Will Be Saved, created within Fortnite Creative. Fortnite is a game played by an incredible 350 million people, and it's intriguing to see the creativity and sense of fun that comes effortlessly to this virtual subculture.
An incredible piece of virtual architecture has been created that not only recreates the proposed Factory building but reinterprets and reimagines it. It is the blurring of the limitations of the real world and the interaction with the virtual that creates a new reality that it is exciting to get lost in.
Looking forward, with the rapid progress in technology, the relationship between the arts and gaming can only continue to grow and become ever more immersive and exciting. The prospect of a future Turner Prize winner creating work in a virtual capacity, or even a game, seems to me increasingly probable.
Perhaps most importantly, hosting these artworks on gaming platforms allows new engagement with the arts and communicates with people who may not normally find themselves visiting a gallery or a theatre. Equally, it opens up new communities and experiences to non-gamers like me.
The democratic nature of gaming, where everyone is on an equal playing field, offers an inclusivity and platform to engage. Perhaps we can find an opportunity within the virtual world to strip away the social boundaries, the divides and distancing that have
so recently dominated the physical.
Breb Lynch is a member of Manchester International Festival Young People's Forum, lead singer of Wigan band Lynchs and architect at Stephenson Studio. Your Progress Will Be Saved is at virtual-factory.co.uk
Like the Big Issue North on Facebook