There's always at least one vegetarian friend who turns up to a mighty fire-and-grill barbecue with a soggy pack of Linda McCartney's vegetarian sausages. You don't have to be a hardened carnivore to wonder whether anyone actually enjoys eating those dry, cardboardy brown things. Then there's the word "sausage" – why pretend to be something that the eater actively wants to avoid?
The new veggie burgers aren't made from the usual suspects but entirely from plants
The French feel the same way. In April earlier this year, the government banned the use of words such as "sausage" and "milk" from vegetarian and vegan food packets, claiming it was misleading to the customer. That affects products such as "soy milk", "quorn bacon" and "vegan cheese" made from the decidedly non-dairy coconut oil.
It goes without saying that the term "meat-free burger" is also off limits to the French. The French National Assembly member Baptiste Moreau, who proposed the new law, said on Twitter: "It is important to combat false claims. Our products must be designated correctly: the terms #cheese and #steak will be reserved for products of animal origin!"
So a new breed of meat-free "burger" – a technology-driven vegetarian and vegan food trend developed in America – isn't likely to go down well in France. Regardless, the new era of "meatless meat" has wowed people in the US and UK. These futuristic faux meat products promise to not only revolutionise late-summer barbecues across the country, but also deeply disrupt the meat industry.
The new veggie burgers aren't made from any of the usual suspects: soy, tofu, quinoa or the classic portobello mushroom. They're made entirely from plants. So far, so good. But what sets them apart is they look exactly like real meat, right down to the minced-beef texture and appearance of oozing, juicy blood – which, you would have thought, wouldn't get non-meat-eaters salivating. Yet these meat replacements are being hailed as a game changer for vegetarians, vegans and meat-eaters alike.
Beyond and Impossible are two companies at the cutting edge of this innovative trend. Unlike controversial lab-grown meats, Beyond, an LA-based start-up, doesn't use animal stem cells in production and its products aren't tested on animals. It has attracted investment from Twitter founders Biz Stone and Evan Williams, Microsoft founder Bill Gates, former McDonalds chief Don Thompson and Leonardo DiCaprio.
Beyond says it aims to make a burger that "looks, cooks, and tastes" like a beef burger but without the environmental and health problems that can come from red meat. Its products sold out rapidly after its US launch last year and production could not keep up with demand.
However, the vegan-friendly product will launch in 350 Tesco stores across the UK this Autumn – and will be found in the chilled meat aisle. Seth Goldman, Beyond's executive chairman, said: "We see the growing global demand for delicious, plant-based proteins and are excited to serve that demand in the UK."
Supermarkets are naturally keen to cash in on the rocketing trend for vegetarian and veganism. Sainsbury's offers two new plant-based products – burgers and mince – in the fresh meat aisles of 400 of its larger stores. They are made by Naturli' Foods, which says it has struggled to keep up with demand since its January launch in Denmark. And earlier this year Iceland became the first supermarket in the UK to introduce its own meat-replicating burgers. The plant-based No Bull Burger will soon be followed by more meat-free products, including "no-chicken chicken". The ingredients list includes pea protein, coconut oil, potato starch and beetroot juice for that blood colour.
Ingredients such as these, found in most of the plant-based burgers, provide plenty of protein but sadly don't count towards your five a day. But while vegetarians or vegans might not look forward to sinking their teeth into a burger that smells and tastes like actual meat, the rising number of the UK's "flexitarians" – people who have
a primarily vegetarian diet but occasionally eat meat or fish – might
be tempted to eschew real meat even more regularly if the meat-free options are convincing and tasty.
"Your average vegan is likely to feel horrible about their burger 'bleeding,'" says Geeta Sidhu-Robb, nutritionist and founder of health food company Nosh Detox, whose celebrity clients include Madonna and Gwyneth Paltrow. "I see them as being more attractive to flexitarians who want meat but less of it."
There is only one restaurant in the UK now with the Beyond burger on its menu, the King's Cross branch of Honest Burger. "It's a big thing for us – we've been hearing about plant-based meat and been sceptical, to say the least," says the chain's co-founder Tom Barton. "After all, we've always been a burger restaurant specialising in meat. But I've got to say, I've been impressed."
Barton admits that, despite his background in sourcing quality meat – all from small farms in Scotland – he "could certainly mistake the Beyond burger for the real thing". When Barton met Goldman, he told him: "Don't take this the wrong way, but I've had significantly worse beef burgers than your vegan burger." He adds: "I mean it. It's got an amazing texture."
"I don't salivate at the idea of an oozing meat-like thing – I'm an old-school veggie."
The rise of meat substitutes has even tempted the burger businessman to adopt a more flexitarian attitude. "Believe it or not, I try to eat as little meat as possible," he laughs. "Ultimately, we should all eat less meat, certainly processed meat and cheap stuff with no traceability. For us, it's always been about quality. We're trying to do our bit, but we can all do more. We see [products such as these] as the future: great quality meat alongside plant-based meat."
Eating less meat could make a huge difference. Not only would it significantly reduce the colossal number of farm animals killed each year for the global food supply – currently 70 billion a year and predicted to double by 2050 – it would also have a massive environmental impact. The Oxford academic Dr Marco Springmann forecasts that if the world adopted a vegan diet by 2050, we'd see environmental savings of £0.4 trillion and a two-thirds cut in greenhouse gas emissions.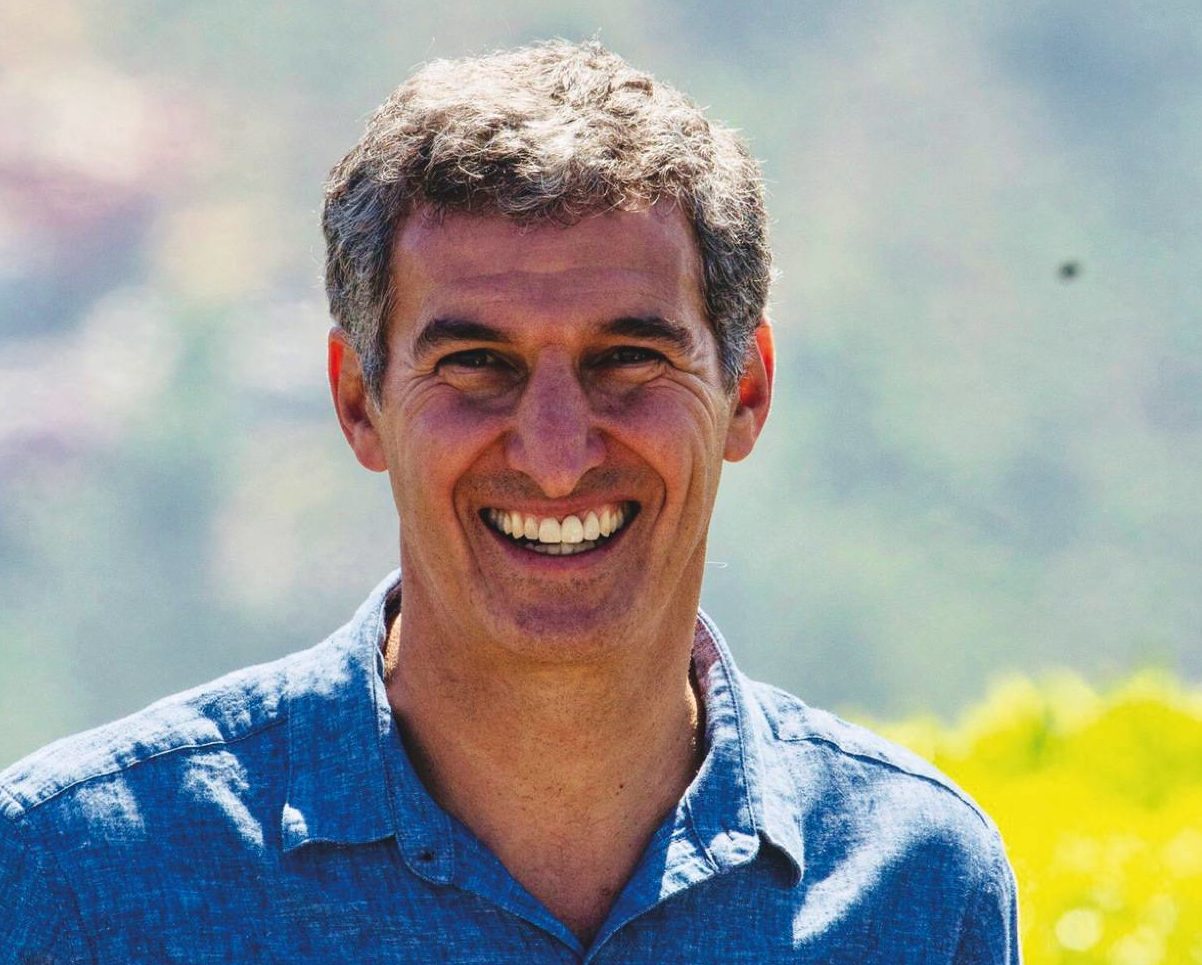 All of which should definitely make a meat-free burger taste that much better. So, with trepidation, I took a pack of Iceland's No Bull burgers – £2 for two patties and all I could get my hands on – to a friend's barbecue instead of the usual Coca-Cola-marinated lamb ribs. Iceland's vegan burgers draw inspiration from the meat lookalike ones making waves in the US. They use a soya bean base to produce the taste and texture, and beetroot powder for colour.
I took them out of the packaging before arriving and tried to convince my friends I'd got a special cut of beef from the butcher. Would anyone like to try one? They looked at them a little suspiciously, but it was dark, there was alcohol and there were no obvious signs of vegetables, so they took my word for it. Once in a bun with salad, pickles, mustard and melted cheese, nobody even blinked as they sank their teeth into them.
Everyone accepted it was meat – possibly not the best-quality burger they'd ever consumed but not the worst. It's an understatement to say they were shocked when I revealed that they were eating meatless-meat burgers. My vegetarian friend energetically wolfed one after I explained they were entirely plant-based. "Generally, I don't salivate at the idea of an oozing meat-like thing, I think because I'm quite an old-school veggie now," she said, after checking for the third time she wasn't being tricked into eating a real burger. "Also, it's the very idea of flesh and blood that I hate. And yet, I really want to try it."
As a meat eater who is teetering on the verge of giving up meat for ethical reasons, but who still isn't quite ready to ditch the occasional bacon sandwich or plate of charcuterie, I really want to like these new-fangled meat substitutes. And tentatively, I do. The texture was surprisingly firm – it flaked in imitation of meat but tasted rather sweet and processed. The colour was too magenta to pass for real meat in the harsh light of day. But the vegetarian "would probably" buy it again as it was "tasty". Overall, the verdict: an edible and ethical barbecue option.
But the real question is will these "bleeding" meat-free burgers ever truly win over the dedicated carnivores? "Yes, definitely," says Barton. People want to try these kinds of burgers because of the innovation and novelty factor, he says, but they might go back to them after that because of the flavour and principles. However, Barton points out that some carnivores feel "quite threatened" by the "Frankenstein" burgers – "which is crazy because nobody is going to be forcing them to eat them". But between that and a veggie sausage, I know which I'd go for.
Like the Big Issue North on Facebook