Celia Stubbs, whose partner Blair Peach was killed by police 42 years ago, hopes her appearance at the Undercover Policing Inquiry will help her discover why she was spied on for decades.
Stubbs, 81, and still active politically by supporting refugees and asylum seekers, is among thousands of political activists that members of the London Metropolitan Police's Special Demonstration Squad (SDS) highlighted for attention from 1968 onwards. Targets included women, with whom officers sometimes had relationships and children.
Stubbs believes there can be no justification for her being spied upon by eight SDS members. She knows the proper name of one, Mark Jenner, originally from Birkenhead, who took the cover name of Mark Cassidy. She knew him when he joined a group in Hackney that supported victims of police brutality and criminality.
On 23 April 1979, Peach, Stubbs and friends went to Southall to protest against a public rally at the Town Hall by the National Front in the lead-up to the general election when Margaret Thatcher came to power. Southall residents, including many Asians, intended holding a peaceful protest. Ealing Borough Council, which had given permission for the National Front meeting to go ahead, then ignored a petition of 10,000 residents calling for it to be cancelled.
The National Front held its rallies in towns such as Blackburn, Leicester and Bradford where there was a large Asian community and similarly, the Southall meeting was a "deliberate provocation" said Stubbs.
Some 3,000 MP officers, including 94 on horseback, were charged with maintaining the peace. But when they began removing 3,000 sit-down protestors, the atmosphere became ugly, with some members of the crowd throwing missiles.
"The SPG had a reputation for clearing demonstrations by employing excessive force."
When the National Front meeting began, members of the Special Patrol Group were among police who tried to clear the area of demonstrators. The SPG was a specialist group that had gained notoriety following the Red Lion square disorders in 1974 at which student Kevin Gately was killed by a blow to the head by an unidentified assailant. According to Stubbs: "The SPG had a reputation for clearing demonstrations by employing excessive force."
Peach was heading out of the area when six officers from SPG Unit 1 got out of their van at the corner of Beachcroft and Orchard avenues. They were led by Inspector Alan Murray.
The officers were using riot shields and had their truncheons drawn. According to 14 eye-witnesses who gave evidence to the subsequent inquest, one of the officers struck Peach, a teacher, on the head. He died the following day.
Commander John Cass of the Metropolitan Police's Complaints Bureau began an investigation that including taking statements from SPG members. Cass interviewed more than 400 people. A search of SPG officers' lockers found numerous weapons that were unauthorised.
"At the inquest, which we wanted to be held in front of a jury, we requested a copy of the Cass Report but the judge was very hostile, especially to Asian witnesses. This was refused and a verdict of misadventure was given when we wanted one of unlawful killing," said Stubbs, who began long-term campaigning to establish the truth and gain justice for her partner.
In 2010, the Cass Report was released. "It states what we always believed – the fatal blow was struck by a police officer from Unit 1 of the Special Patrol Group based at Barnes police station, and it is likely that it was the first officer out of the police van," said Stubbs. "Deliberate untruths told by officers obstructing the police inquiry were laid bare. The deceit and lies these officers told is a major factor as to why no policeman was prosecuted for Blair's death."
There remains no prosecution. Murray has denied he struck the fatal blow.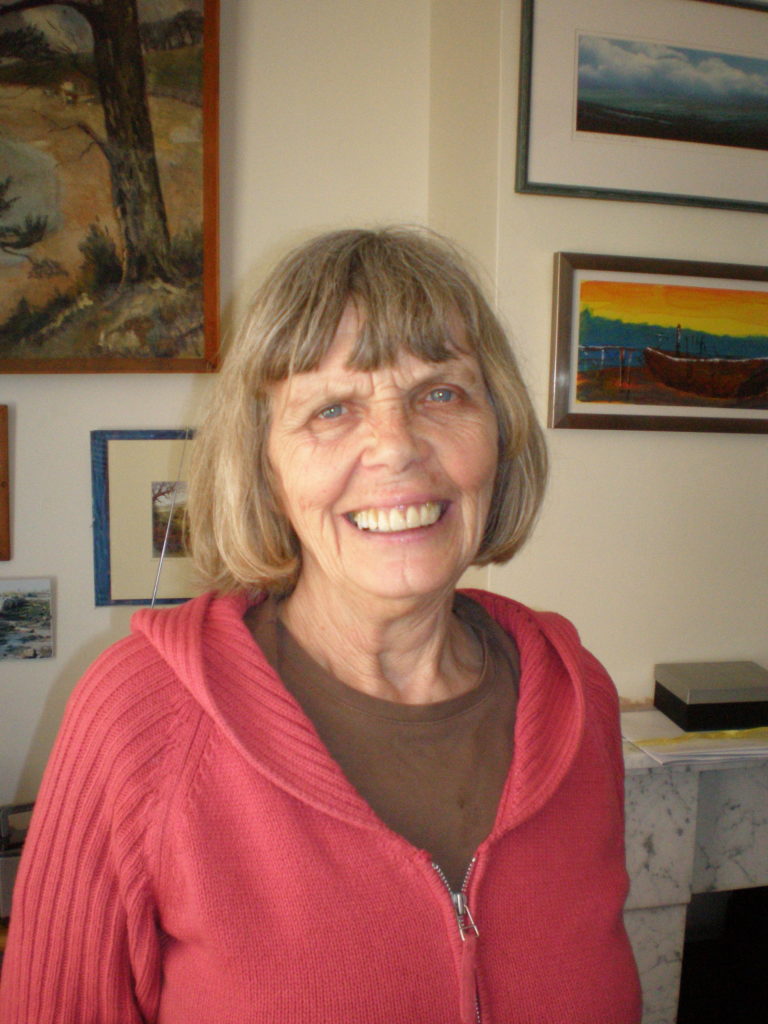 In the late 1980s and 1990s, Stubbs, a social worker in Islington who worked closely "with dedicated police officers" in protecting children from abuse, was a member of Hackney Community Defence Association/Colin Roach Centre (CRC). The organisation successfully supported local residents who suffered violence at the hands of the police and also exposed, thanks to World in Action and Panorama investigations, criminal activity such as drug dealing by the police. It also helped Sarah Ewin, whose husband David was shot dead in February 1995 by PC Patrick Hodgson, who became the first police officer to be charged with murder for an offence allegedly committed while on duty. He was acquitted on the third occasion.
In 1995, Cassidy, real name Jenner, joined the CRC and Stubbs met him often at meetings and events. It has subsequently been confirmed that Cassidy was a SDS member. When he disappeared in 2000, he left behind Alison (not her real name), who had assumed she was his long-term partner.
Thanks largely to Alison and other women in similar situations, Theresa May, then home secretary, ordered in 2015 a public inquiry into undercover policing, who spied on thousands of people, including the parents of the murdered teenager Stephen Lawrence. This inquiry, which the police have sought to have held behind closed doors, has progressed slowly. Stubbs will be a witness next month.
"I was really shocked and angry when I was informed three years ago that the police had a file stretching over 20 years on me and I could to apply for core participant status (CP) at the inquiry," said Stubbs. "Eight officers filed reports but I don't know who seven are.
"There is no justification. It must be because of my relationship to Blair. It ties in with the bigger cover-up from the inquest when we were not allowed to see the Cass Report.
"If we had, then I feel the only inquest verdict possible was unlawful killing, leading to prosecutions. You could say it was a state killing," states Stubbs.
She attended part of the first stage of the Inquiry in November last year and believes there are parallels with the inquest into Peach's death back in 1980.
"Sir John Mitting, the inquiry chair, was quite hostile to non-state core participants and their barristers, refusing a request to ask three questions of police officers, some of whom appeared to have memory blanks, and allowing just one question. It felt that core participants were on trial rather than being witnesses who are overwhelmingly victims in this situation."
Despite these concerns Stubbs hopes to "hear why they kept records on me and what they did with this information. I can only do that if I appear as a witness. I also feel there should be an attempt to hold the SDS as a whole accountable."
The author of this article himself has core participant status at the inquiry
Like the Big Issue North on Facebook