When 12-year-old Vieng discovered a 20Ib bomb near his home he knew exactly what to do – because this was not the first time he'd found one.
Vieng discovered the latest bomb, which is four times the weight of a house brick, while out collecting mushrooms in a forest near his home in Vangkhom village, Laos.
Two years ago, Vieng had discovered three bombs near his school.
In 2020, during a risk education class, delivered by the Manchester-based Mines Advisory Group (MAG), he recognised an illustration of a BLU-26 cluster bomb, dropped by the US during the Vietnam war.
Asked where he had seen such a thing, astonishingly he didn't have to go any further than the school playground.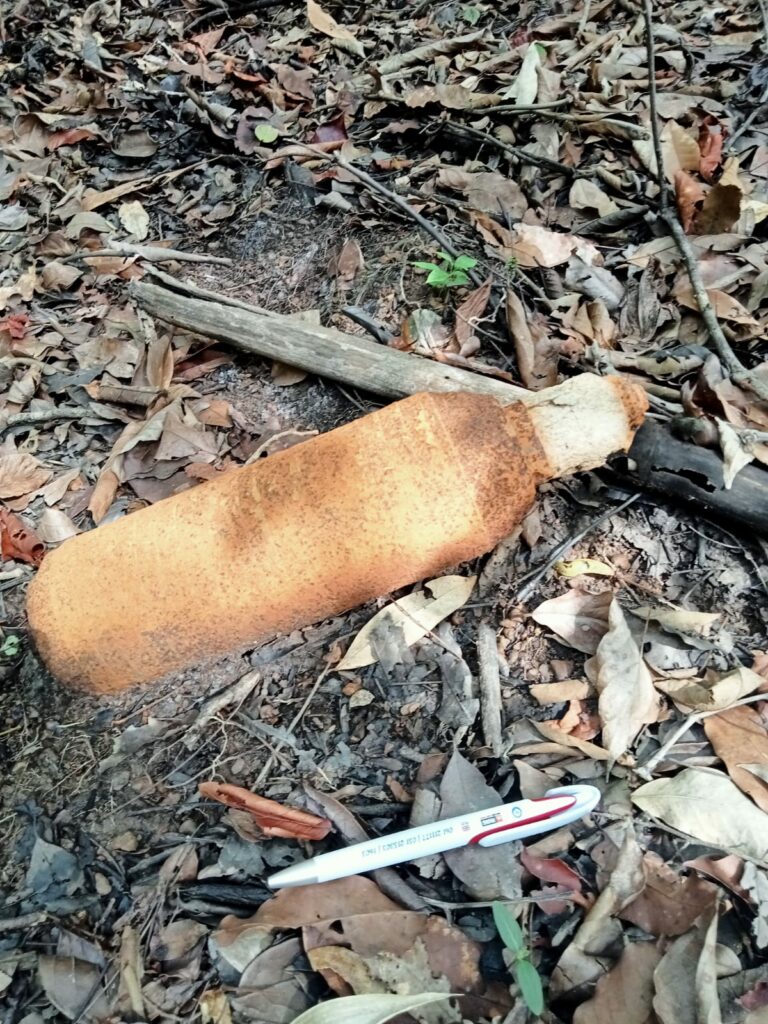 And Vieng wasn't finished. Fifty feet further away he led the MAG team to another cluster bomb, and then another.
Sarah Goring, MAG's programme manager in Laos, said: "Vieng told us it was different from the items he had found previously.
"When he found the latest 20lb bomb, he didn't touch it but told his friends that he had found a bomb in the crater in the forest.
"When the MAG team came to his village five days later, he did exactly the right thing and reported it straight away so they could made it safe."
Decades after the devastating Vietnam war, unexploded bombs are still claiming lives today.
The communities of Laos are forced to navigate their lives around the millions of tons of explosives that were dropped during 580,000 bombing missions. That's equivalent to a planeload of bombs being dropped on communities every eight minutes, 24 hours a day, for nine years.
Four decades after the war, these deadly items remain a threat and a daily reality for thousands of communities. Every bomb could kill.
With your help this community can rebuild and prosper, providing a safe and sustainable future for generations to come, free from the fear of unexploded bombs.
Give to MAG's Unlock the Land campaign before 24 July and your donation will be doubled by the UK government.
www.maginternational.org/unlocktheland/
Media promotion: in association with Mines Advisory Group
Like the Big Issue North on Facebook