Empire, grief, fashion, fantasy and womanhood – no, not a re-run of the royal funeral farrago, but a few of the guiding themes of this year's Manchester Literature Festival. As autumn descends, the city's annual book bash on 7-23 Oct promises glimmers of inspiration and enlightenment just in time for the thoughtful indoors season, and a vibrant, value-for-money distraction from the cost-of-living crisis.
A fiction highlight is Kamila Shamsie (pictured above), who will be launching her new novel, Best of Friends. Her seventh novel, Home Fire which reimagined Sophocles' Antigone as a contemporary drama unfolding among British Muslims, won the 2018 Women's Prize for Fiction. Her latest is an epic story set in Karachi in the late 1980s and London three decades later.
"I've long been interested in the nature of childhood friendship, which survives through the decades in which children become adults and their lives and characters move apart," she says.
"In Best of Friends you meet two childhood friends – Maryam and Zahra – first through a tricky period of adolescence and then again 30 years later when a combination of political currents and ghosts from their past makes it impossible to continue tiptoeing around the fissures in their relationship."
The push and pull of time and memory is also likely to be central to a discussion of Susannah Clarke's playful novel Piranesi, in which the protagonist has no recollection of how he arrived at a house – with infinite rooms and endless corridors – or even who he is. Clarke, who won the Women's Prize for Fiction 2021 for the novel and is also the author of the acclaimed Jonathan Strange & Mr Norrell, will discuss her work and imagination in conversation with author Max Porter (Lanny, Grief is the Thing with Feathers).
Among the big names, Scottish crime fiction stalwart Ian Rankin (pictured below) will be talking to the former Makar of Scotland and award-winning writer Jackie Kay about A Heart Full of Headstones, his 24th thriller starring Scottish DI John Rebus. No doubt the body count will be as high as ever, though Rankin shows no sign of engraving his protagonist's gravestone just yet.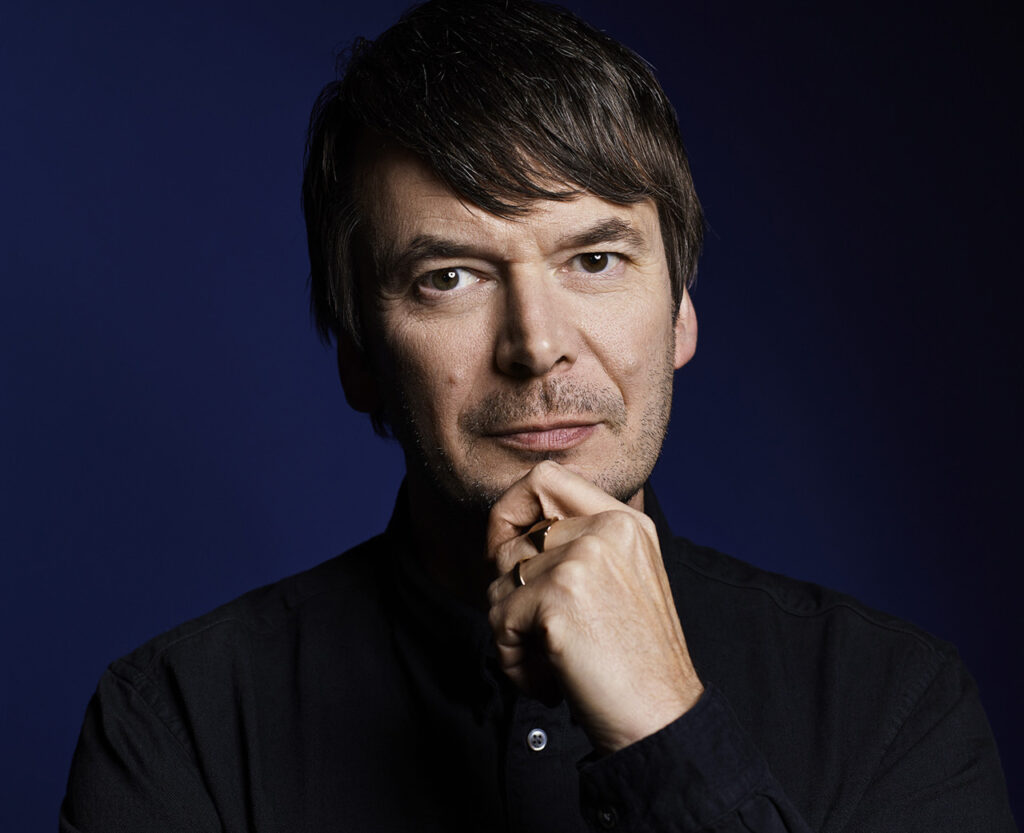 AM Homes, Monica Ali, George Saunders, Maggie O' Farrell and Jon McGregor are among the established writers appearing solo or in conversation.
Manchester Literature Festival began in 2005, emerging from the Manchester Poetry Festival. As ever, the programme includes several spoken word events and poetry talks.
Poet and editor Kayo Chingonyi hosts More Fiya: A Celebration of Black British Poetry, a follow-up to Lemn Sissay's seminal 1998 anthology The Fire People. The event will feature live performances from Malika Booker, Rommi Smith, Keisha Thompson and Jason Allen-Paisant.
To mark the 90th anniversary of Sylvia Plath's birth, poets Moniza Alvi, Romalyn Ante, Rebecca Goss, Ian Humphreys and Carola Luther will read from the anthology After Sylvia: Poems & Essays in Celebration of Sylvia Plath, and perform other poems drawing on the themes of rebirth, magic, mothers and fathers, and nature.
Cabaret for Freedom, an annual community event in Old Trafford, celebrates the power of poetry, spoken word and music and features two of the Caribbean's most celebrated writers. Trinidadian poet, novelist and musician Anthony Joseph will perform work from his new autobiographical collection Sonnets for Albert – which is shortlisted for the 2022 Forward Prize. Poet Laureate of Jamaica and multi-award-winning novelist Olive Senior will share work from her recent Carcanet book Hurricane Watch: New and Collected Poems.
Two of the poetry world's most dynamic performers, Inua Ellams and Yomi Sode, return to the festival to share work from their acclaimed collections The Actual and Manorism. Both take aim at the legacies of the British Empire – racism, classism, toxic masculinity and trauma – and ask what it means to live as a Black man in Britain today.
To celebrate the centenary of TS Eliot's The Waste Land, Scottish poet and author Robert Crawford (Eliot After The Waste Land) will deliver the annual Anthony Burgess Lecture on the revolutionary modernist, his recently unsealed letters, his troubled interior life, his struggle as an epoch-shaping poet and mind, and his marriage to his wife Valerie Eliot.
Full programme and tickets: manchesterliteraturefestival.co.uk/events
---
Liverpool Literary Festival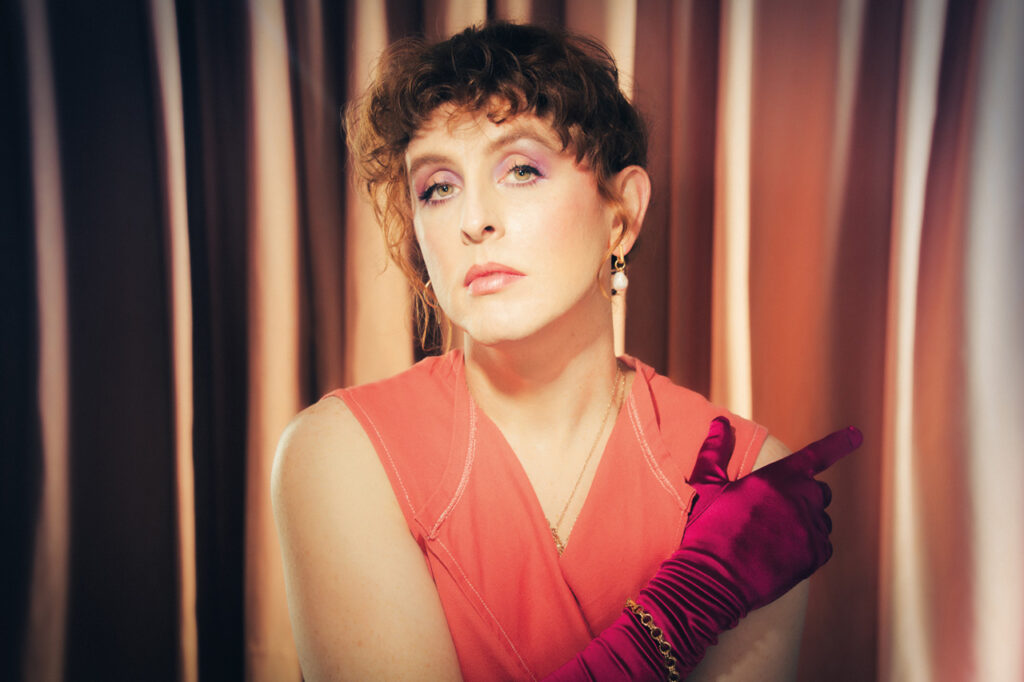 Liverpool University's three-day Liverpool Literary Festival returns this autumn, with local authors prominent in the line-up.
Proceedings begin on 7 October, with Ann Cleeves, best-selling British crime writer – and the imagination behind successful TV adaptations Shetland and Vera – delivering the Liverpool Literary Lecture, which this year takes place in the new Tung Auditorium, within the Yoko Ono Lennon Centre.
Liverpool-born Lauren John Joseph (pictured above) opens a packed Saturday to discuss their first novel, At Certain Points We Touch, a story of first love and last rites, conjured against a vivid backdrop of London, San Francisco and New York.
Joseph, who now lives in London, made waves with their plays Boy in a Dress and A Generous Lover, and the experimental prose volume Everything Must Go.
In the afternoon, Patrick Gale discusses his new work Mother's Boy – a tender retelling of the life of the poet Charles Causley. He is followed by Liverpool-born poet, author and academic Malik Al-Nasir*, whose newly-published Letters to Gil reveals the extraordinary influence the legendary Gil Scott-Heron had on his life following a chance meeting.
Joanna Trollope will reflect on her 30 years at the top of the fiction-writing industry, in conversation with university vice-Chancellor Dame Professor Janet Beer.
The evening will be rounded off with writer and producer Olivia Harrison presenting Came the Lightening, a collection of 20 poems dedicated to her late husband George Harrison to mark the twentieth anniversary year of his passing.
The festival wraps up by welcoming best-selling author Adele Parks, to discuss her latest novel, One Last Secret.
Liverpool Literary Festival takes place on 7-9 October at the Victoria Gallery & Museum on Brownlow Hill (liverpool.ac.uk/literary-festival).
---

Ilkley Literature Festival
Some festivals have a theme. Ilkley's book festival, which is also on 7-23 October, has five.
The Things We Leave Behind promises to cover the gamut of past matters "from personal memories to ancient monuments, from cherished letters to discarded litter, from a footprint at a crime scene to our environment footprint in carbon".
Hidden Figures will focus on women who reported from the frontlines of the Second World War, the wives of lauded artists and writers who were central to their husbands' endeavours,and political and social changemakers who have been marginalised for reasons of race, gender or sexuality.
The Books That Made Us is a bibliophile's celebration of the physical tome, its component parts and the evolution of the printed volume. Explore Moor is a look at outdoor pursuits, and Big Britain v Little England is a discussion about the country's global status and self-image post-Brexit.
How will the roster of writers tackle these areas? Well, the Ilkley guest list is celeb-dominated but it is also fairly eclectic, encompassing poets, politicians, actors and adventurers.
The festival opens with Yorkshire poet Ian McMillan (pictured above), whose essay collection My Sand Life, My Pebble Life recently appeared. The Bard of Barnsley will be sharing stories (and the odd poem) about the places, memories, seagulls, sunsets and frisbees that have fostered a special affection for the sea and shoreline.
Leeds-born broadcaster Gabby Logan presents The First Half – her candid memoir detailing her brother's early death, her father's alcoholism, and navigating sexism at work. Melvyn Bragg offers a personal insight into his life with Back in the Day, his captivating memoir that revisits his younger years.
Malorie Blackman – who has shaped British literature for more than 30 years with over 60 books – will appear at Bradford Grammar School to discuss Just Sayin', her empowering account of life as a storyteller, sharing her life lessons and writing tips.
The touring Working Class Writers Festival will be making a stop in Ilkley, with artistic director Natasha Carthew talking to writers Dipika Mummery, Carmen Marcus and Adam Farrer about what it means to be a working-class writer writing about the natural, fantastical and mythological worlds.
The event, on 8 October, will be a pay what you feel initiative, aimed to help people on low incomes to attend the festival. Pay what you feel tickets are also available for Mark Hodkinson's talk on his book No One Round Here Reads Tolstoy*. A working-class reader, writer and publisher, his memoir is a love letter to the printed word and the fully-loaded shelf.
Info and tickets at ilkleyliteraturefestival.org.uk
Like the Big Issue North on Facebook