Less than half a mile from where I live in south-east London, behind a 12-foot privet hedge, electronic gates and its own tennis court, there lies a palace of light. The Grade II*-listed Pioneer Centre was lauded by the modernist architect Walter Gropius (and by countless estate agents since) as "an oasis of glass in a desert of brick". In the heart of the centre a glass cathedral roof illuminates a 23-metre swimming pool complete with its original 1930s concrete diving platforms.
T Dan Smith pleaded guilty. John Poulson described himself as "a fool surrounded by a pack of leaches"
Earlier this year a two-bed flat in the Pioneer Centre sold for £625,000. Even for London – at about 16 times median earnings – that's not cheap. But for £625,000 – plus three grand a year in service charges – you get floor-to-ceiling windows, two bedrooms and two bathrooms on two floors connected by a spiral staircase – along with the swimming pool, tennis court and a gymnasium.
Charlie Jellicoe, the narrator of my new novel, lives there. An 85 year-old gay, Communist property developer with an Easy Rider mobility scooter and a taste for fine wine, expensive tailoring and post-war housing policy, he makes no use of the leisure facilities. Instead, he's spent a small fortune on nostalgia, self-punishment and a perverse desire to goad his identical twin brother, JJ.
The centre was never intended as housing. It was built in 1935 as a "laboratory" for the Peckham Experiment, a doomed but endlessly fascinating initiative to promote health and self-development among the respectable working classes.
George Scott Williamson and Innes Hope Pearse were doctors who called themselves biologists. They set out to discover the conditions in which human health could flourish. In the process they exposed profound questions that have reverberated through our politics ever since. The biologists promoted an explicitly holistic, organic model of human development. Health was much more than the absence of disease: it was "a process of realising one's potential for maturity" that covered "a very wide field, and included physical, mental, social and even economic life".
Along with all the benefits of a well-appointed social club – including a cafeteria, regular dances, music, sport and leisure facilities – the centre offered birth control, ante-natal and post-natal care, infant welfare and orthopaedic clinics, along with obligatory annual medical and dental "overhauls" for every member.
Membership was open to families who lived within easy pram-pushing distance of the centre, were willing to be overhauled and could afford to pay the shilling a week subscription (about £4 at current prices). Payment was important – not only for the biologists' ambition to make the centre self-sufficient, but to foster a sense of collective ownership. And – of course – to exclude the unemployed and casual labourers whose lack of nourishment and self-discipline might undermine the experiment.
The biologists wanted to promote health, but they found illness. More than 90 per cent of members of all ages had something wrong with them. In a pre-echo of current debates about social prescribing they began encouraging members to take up activities they thought might help improve their health. But the biologists quickly found that any direction – however light-touch – was experienced as coercion, and resisted as such. Besides, they were scientists: their duty was to observe the progress of their experiment, not to influence its outcome. So they stepped back, allowing members – adults and children – to decide for themselves how they wanted to use the centre.
It was a form of licensed anarchy. "A very strict 'anarchy'", they wrote in 1938, "will permit the emergence of order through spontaneous action". But there were limits. When a member who also happened to be a trade union official proposed a democratically-elected organising committee, Scott Williamson stamped on the idea immediately. "I am the only person with authority," he often said, "and I use it only to prevent anybody from using authority over anybody else."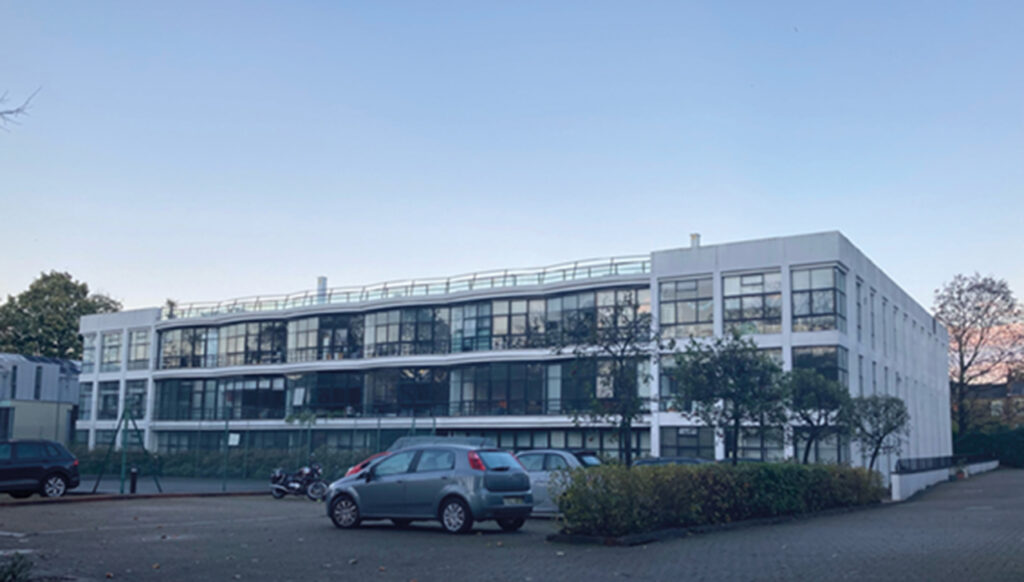 The result, they reported, was spectacular. From children inventing endless games in the gym to adults teaching each other billiards or ballroom dancing, there was an explosion of self-directed, purposeful – but not overly competitive – activity. Fitness improved, but so did members' happiness, self-confidence and social interaction. There was evidence, they claimed in 1949 – when the centre was about to close for good – "that family health and happiness are cultivatable, and it is evidence so strong, and so significant, that it holds out great hope for all families everywhere".
Families were fundamental to the experiment. It was only in the family – by which the biologists explicitly meant what might now be called a heteronormative model of fathers, mothers and their children – that the human organism could fully mature. But, as my character Charlie discovers, that model allows no place for homosexuality. Growing up there before the war, the centre is a kind of paradise for him and JJ; but as a gay man it would be unthinkable for Charlie to "mature" there.
When the centre was closed and requisitioned during the Second World War there were 850 paid-up families in membership – a success, but well short of the 2,000 needed for financial sustainability. After the war, a vigorous campaign by the biologists and former members – including leafleting all the MPs on the first day of the 1945 Parliament – secured its reopening, but by then the headwinds were more than financial.
William Beveridge's prescription for the welfare state – and Clement Attlee's government's subsequent creation of the National Health Service in 1948 – was based on free, universal access to services run by a benevolent, interventionist state. It was a tide that swept the nation: one that the mutual, utopian, sort-of anarchist Peckham Experiment could not resist.
Nye Bevan was Attlee's minister for housing as well as health. Post-war politics traded housing targets, with Labour and Conservatives outbidding each other to build 250,000 or 300,000 homes a year. But who would build them – councils or private developers – and to what standard? Bevan, insisting that nothing was too good for the working classes, prioritised quality over speed – and arguably lost the 1951 general election as a result.
It was a lesson that T Dan Smith (aka Mr Newcastle) appears to have absorbed. Like Charlie and JJ, Smith was the child of communists; like them he harboured a visceral horror for the inhuman slum conditions of much post-war housing and a burning desire to replace it with something better. Like Charlie, but unlike JJ, Smith, leader of Newcastle City Council, then chairman of the Northern Economic Policy Council throughout the 1960s, saw no contradiction between visionary socialist transformation and what we later called "public-private partnership".
A profitable three-way partnership arose between Smith, the developers Bovis and the Northern architect John Poulson. When I was a child in the early 1970s, precociously reading the serious bits of Private Eye, Poulson ("The Slicker of Wakefield") and Smith were bywords for local government corruption and architectural vandalism. Whether, in his passion to create "the Brasilia of the North", Smith wantonly destroyed the Georgian heart of Newcastle is a matter of taste; that he took payment from Poulson and secured the willing, remunerated support of local councillors across the country is a matter of record. (Smith pleaded guilty, but maintained his innocence; Poulson described himself as "a fool, surrounded by a pack of leeches".)
Smith and Poulson do not appear in my book, but their arrest and imprisonment send shivers down Charlie's neck and those of his employers. By then JJ is director of housing for his local council, and Charlie has sold his political bosses a high-rise estate. Like Ronan Point in Newham, the towers are built on the 1960s system-build principle: solid, pre-formed slabs of concrete stacked on top of each other like a house of cards. In Ronan Point, disaster followed a minor gas explosion; in my fictional Rochester House, genuine political desire to eradicate unfit housing meets untested technology and corner-cutting construction. When the 22 storey tower literally twists in the wind, a wall-sized concrete sheet pops out, causing those above, and then below, to collapse. Seven people die. At Ronan Point, it was five.
Charlie – by the skin of his teeth – does not go to jail. He keeps his head down. His employers rebuild the tower, at the council's expense. Then 20 years later they knock it down again, along with the rest of the estate, in a "regeneration" scheme that creates "affordable" private sector housing its residents cannot afford.
JJ retires and lives on in the refurbished Rochester House for 30 years, a penance of his own. The Pioneer Centre is sold and redeveloped and Charlie moves in. When JJ dies, Charlie spends the night remembering and re-evaluating their lives. It is the night before the 2017 general election, a week before the disastrous appalling avoidable tragedy of Grenfell Tower.
Charlie and JJ are twins, driven by the same progressive instincts to very different lives. Where better to begin – and end – their story than an expensive flat in the converted home of the utopian, scientific, sort-of anarchist Peckham Experiment? Sometimes the metaphors write themselves.
Like the Big Issue North on Facebook