"It just feels like coming home really." Braving a bitterly cold December night in Halifax to celebrate the return of the BBC's multi-Bafta award-winning show Happy Valley, Siobhan Finneran tells me that she "loved" returning to play Clare Cartwright – the recovering alcoholic and heroin addict sister of the programme's protagonist, Sergeant Catherine Cawood.
"I loved it," the Oldham-born actress says. "I loved ending up in three jumpers every day again and I love playing Clare and I love my scenes with Catherine, Sarah [Lancashire's] character."
It's a homecoming that's been long awaited. Having taken a (carefully planned) seven year hiatus from our screens, the first episode of season three will air on 1 January.
Now close to retirement – "seven months, one week, three days", Cawood quips in the season's trailer – the new series kicks off with her investigating the remains of a gangland murder victim in a drained reservoir, sparking a chain of events that leads her straight back to complicated villain Tommy Lee Royce. In another part of the valley, a local pharmacist gets in over his head when a neighbour is arrested.
Meanwhile, now 16, Cawood's grandson Ryan has started to form his own ideas about the kind of relationship he wants to have with his imprisoned father – who actor James Norton says has "matured" during his seven years behind bars.
Norton, who grew up in Malton and portrays Tommy, tell me that playing the role gave him a "sense of bizarre confidence".
He says: "Because Tommy swans through the world not caring what people think about him, unfortunately despite his despicable and menacing, vicious ways he is quite a pleasure to play because it's really fun to not care what people think! I wander around the world really aware what people think about me and Tommy doesn't – there's something kind of quite freeing about that."
And despite being a sex offender and murderer, Lee Royce is much more than your usual stock villain.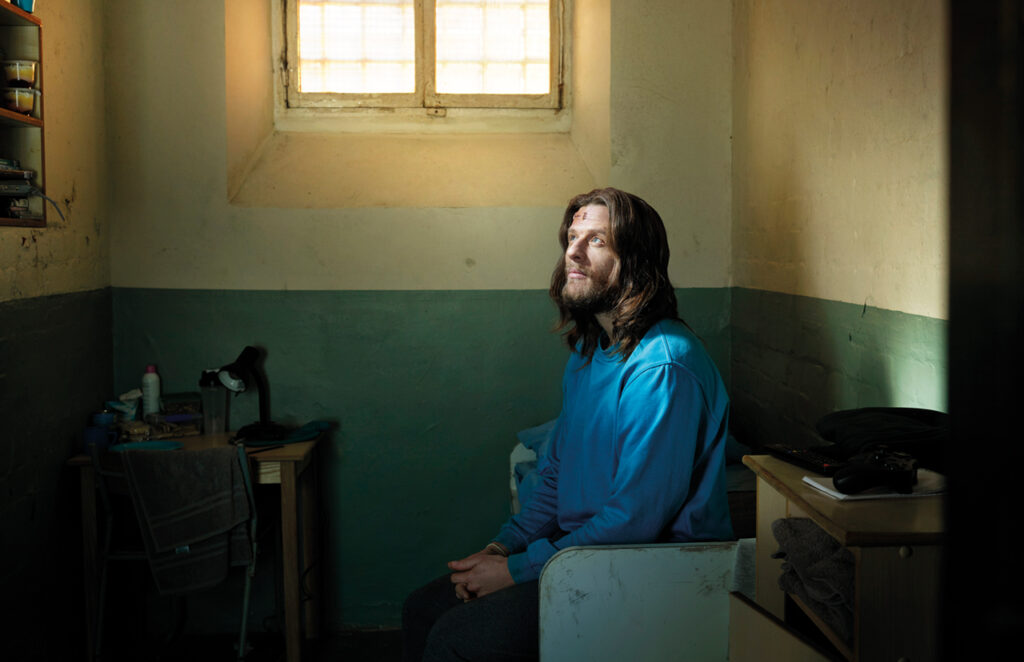 "The first few episodes of series one – like Sally [Wainwright] often likes to do – she'll lull you into a sense that you know this character. He's the villain, he's the psychopath and Tommy is often described as a psychopath.
"But then you've got episode five of series one where he's sobbing on the floor of a kitchen having been stabbed, saying he was treated badly and he never had the life he should have. 'I could have been something, me,' he says, and that's a sad young boy who has just been dealt a really, really hard hand. So whether it's redeemable or not, it's certainly sympathetic.
"There's compassion and there's warmth and the way he loves his son – no one can deny that Tommy loves that boy. And could a psychopath love his son that way? Probably not."
It's Wainwright's writing that makes Norton's assessment possible. A show as much about its characters and their relationships as it is the gritty drama of the drug-fuelled Calder Valley, audiences have quite clearly responded to the reams of realistic dialogue and the vulnerability, as well as the humour, she has allowed Lancashire's character.
"It is not a police show – it's a show about Catherine, who happens to be a police officer," Wainwright says. "It's not a police procedural, it's not a crime show. It's really about Catherine and about what happened to her in the past and this weird crooked relationship she has with this man who affected her life so badly."
And although in one way Cawood's professional life is about as unrelatable as it comes (I won't be receiving the King's Police Medal for bravery any time soon), the fly-on-the-wall view of a messy, dysfunctional-but-functional family that Wainwright has so expertly constructed could belong to any one of us – pretty much guaranteeing that whatever happens in the season finale (and it really is the finale) will have millions of us pretending we've got something in our eye.
"I think you can see very clearly the love that's there between those two sisters and everything they've been through," Finneran says. "And they still look out for each other and they still care for each other.
"The way Sally writes that relationship, it's what most people talk to me about when they talk to me about the series – the fact that they love those two sisters and the way they work together. Sarah and I joke that Catherine and Clare are sort of husband and wife to each other. I think that's what people love about it – that bond that that family has."
---
Station approach
Lisa Farrand has been described by Sarah Lancashire as "who Catherine is really based on".
A retired West Yorkshire Police officer, Farrand has worked closely with Sally Wainwright as Happy Valley's police adviser.
The majority of Ferrand's service was in the Halifax area, giving her invaluable insight into Sergeant Cawood's patch.
Much like Lancashire's character, she won the Queen's Police Medal in 2002 for upstanding service to policing (although she first thought the notification letter was a prank by colleagues).
"Once Sally has done all the hard work, I get the privilege of looking through the scripts to look at the police procedural threads and police jargon dialogue," she says.
"Once the entire team are in prep, I work closely with the incredible costume department. Ian Holmes and Sam Green have been there from the beginning of series one and know more about police uniform and how it should be worn than most police officers!"
She also advised the art department and series producer, trying to get as much accuracy on the documentation and police station set as possible.
"And of course the incredibly talented, brilliant Sarah Lancashire," says Farrand, 60. "I think there is bound to be an element of me in Catherine Cawood, but I know that many of my former colleagues and serving police officers can all see elements of themselves in Catherine."
So what is it that Happy Valley has managed to get so right when it comes to depicting the force?
"Sally has always insisted that the policing element of Happy Valley be as realistic as possible and Sarah has always delivered that same realism in Catherine. I think this is what makes Happy Valley stand out."
Does she think the show tackles any misconceptions that people might have about the police?
"I'm not sure anything can tackle the misconceptions people have of the police. Most people only come into contact with the police at a point in their lives when something not very pleasant has happened to them.
"I think what people have to remember is that police officers are just ordinary people doing an extraordinary job."
And although Farrand must be privy to all the season three gossip, she'll only give away that we can expect "everything and more than you could possibly imagine".
"In the words of a suspect having taken legal advice prior to interview: no comment."
Like the Big Issue North on Facebook