The Public Accounts Committee has found numerous flaws in awarding bids in the first round of the government's Levelling Up Fund.
The Commons committee, chaired by Dame Meg Hillier MP, found that 105 successful bids were decided by criteria set after the identity of the shortlisted bidders was disclosed to ministers in the Department for Levelling Up, Housing and Communities (DLUHC).
The £4.8 billion Levelling Up Fund is a key plank of the government's claimed strategy to reduce regional inequalities by investing in infrastructure.
Successful bids in the first round included a £20m grant to Bury to create a new "FlexiHall" for the town's market, £20m to Liverpool City Council's Docks Cultural Regeneration project and £12.2m to Calderdale Council to construct a swimming pool in Halifax. But MPs on the Public Accounts Committee (PAC) were critical of the process in a recent report.
Ministers' discretion
Successful round one bids were expected to be in a position to start spending in 2021-22 and complete spending by March 2024. They were also assessed on the characteristics of the place bidding for funding, the strategic fit with other projects and facilities nearby, and value for money.
However, ministers were also able to use their discretion in choosing which bids to award – and the PAC says the principles they used were only decided on after they had seen the shortlisted bids.
In its recent report, the committee says: "The Department has past form with this. In November 2020, we reported that the selection process for awarding the Towns Fund had not been impartial and we raised concerns about the lack of transparency over the selection process.
"The Department's efforts to improve transparency over decision making for the Levelling Up Fund, for example, by publishing an explanatory note alongside the list of 105 successful bidders, is welcome. However, we remain concerned over the timing of ministerial input
for final awards."
Local authorities were split into three categories, ranked for their priority for funding. Many northern cities, including Preston, Manchester, Leeds, Hull and Liverpool, were placed into Category 1, the areas deemed the priority for the Levelling Up Fund. But Richmondshire, the affluent Yorkshire area represented by Chancellor Rishi Sunak – which ranked 252nd in the latest Indices of Multiple Deprivation – was also in Category 1. By contrast, Barnsley and Salford, both ranked in the top 30 in the Indices of Multiple Deprivation, were placed in Category 2, meaning they were deemed less deserving of funding.
Sunak was asked in a press conference at the time whether "whether this looks a little bit like naked pork-barrel politics".
Although many round one projects were green-lit in the North West and Yorkshire and Humber, Blackpool, one of the most deprived areas in the country, had its bid for £20m rejected last October, leaving a gap in funding the refurbishment of a grade-II listed former post office, intended to become a new branch of the Hotel Indigo chain. It was seen as a blow to efforts to revive its struggling tourist industry.
"Alphabet soup" of funds
Projects that were favoured included those said to be "shovel ready" – able to begin building immediately with a view to completion around the end of 2022. But the PAC said: "We are concerned that some bidders may have got through the selection process by being over-optimistic about how 'shovel ready' their projects were, while other – more realistic – bidders may have missed out."
It added that an "optimism bias" also resulted in favouring more grandiose and impressive projects over more realistic bids.
Kate Green, Labour MP for Stretford and Urmston, sits on the PAC alongside fellow North West MPs Dan Carden (Labour, Liverpool Walton), and Anthony Higginbotham (Conservative, Burnley).
Green said: "There haven't been good evaluation processes in place to make sure that the funding is distributed in a way that would be most effective, really do the most to boost local economies and make sure that we are getting the best value for money for the taxpayer. Some bids may have been unrealistic or optimistic."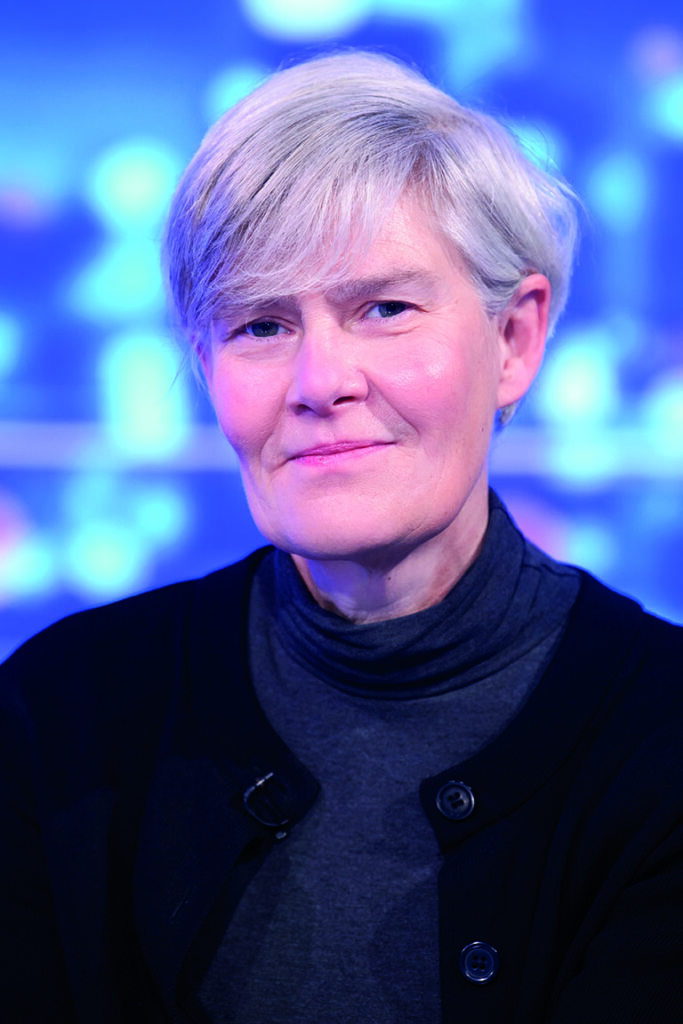 Local authorities and experts have criticised the competitive nature of bidding for funds as burdensome, with a lack of information as to which will be most attractive. They also say a fragmented "alphabet soup" of funds is confusing.
Green said: "It is really important that local authorities can secure certainty about their funding so they can make more strategic plans and fit in with other plans they make for their local areas, and that the process of bidding for funds is as efficient and streamlined as possible.
"Obviously the government has to make sure it's getting reliable information and it has able to check the bids are robust and worthwhile. But it can't be so burdensome on local authorities, who are already very, very stretched, that the process just becomes unmanageable for them."
"Hollow" talk
Jonathan Webb, senior research fellow at think tank IPPR North, criticised the overall bidding process, likening it to a "beauty pageant".
He said: "You submit bids and those bids are evaluated based on their attractiveness. I'm sure if you spoke to government the response would be: We have a bidding process because it ensures quality. We want to make sure the best quality bids receive funding. But the reality is certain types of places are going to have far more resources and capacity to put together, quote-unquote, better bids."
Webb also questioned the Levelling Up Fund's method of delivering one-off grants to projects rather than diversifying funds to local authorities for necessary public services that have fallen behind since austerity measures were introduced in 2010 under the Coalition government.
"If you want to regenerate a town centre or you want to build something new, go to the Levelling Up Fund. But the local councils do much more than that. They don't just build things, they don't just maintain town centres. They provide actual essential services around care and collecting people's bins and promoting skills in their local area.
"Until that shortfall is actually met in full – that is, we fund local government properly – talk of levelling up is going to be pretty hollow. You're simply not going to deliver it."
A DLUHC spokesman said: "The assessment process was transparent, robust and fair and the criteria included the need for projects to be deliverable and to fuel regeneration and growth to level up areas most in need.
"Further rounds of the Levelling Up Fund will continue this work, with unsuccessful bidders
given feedback and able to apply again."
Like Big Issue on Facebook