Footballing legend Pele has paid tribute to close friend Muhammed Ali on the 25th anniversary of humanitarian aid charity Human Appeal in Manchester
Speaking on 4 June at the Palace Hotel, Pele paid homage to his friend a day after his death, talking about their relationship and Unicef work.
"He used to say he was my brother. He once told me that football was more beautiful than boxing but I am more beautiful than you," recalled the former Brazilian footballer.
"I saw him last year. We went to his house, we did an interview for a hospital in Brazil – a children's hospital I work for."
Post retirement, both Ali and Pele became tireless ambassadors for charities across the globe – with Pele in Manchester fundraising for Senegalese children.
"I am here to help the children. God was so good to me, he gave me so much so I want to give back to the children," said Pele.
Sports broadcaster Jim Rosenthal compered the charity event, questioning Pele on rumours of an opportunity to play for Manchester United in the past.
"In 1968 the team I played for [Santos] had a number of calls to play in Manchester. Back then Santos was one of the best teams so I said no, I will stay," replied Pele.
The three-time World Cup winner also spoke about the breakthrough of Manchester United's Marcus Rashford, at a time when young footballers are intensely scrutinised.
"He has a great future – there is no doubt. I had a little bit of luck because in my time, they didn't have the information or TV. Now people know when they play."
The anniversary evening raised £70,000 for Empire of Children, a shelter and aid project for Dakar's street children.
Othman Moqbel, CEO of Manchester-based Human Appeal, said the 50,000 homeless children in Dakar need protection from trafficking, slavery and abuse.
"We are honoured and thankful that Pele would come and speak to us, to help give these children hope of a better tomorrow.
"Nobody has contributed more to the footballing world than Pele and few have contributed to making the entire world a better place."
Yorkshire namesake
Dr Mohammed Ali OBE – a Yorkshire charity campaigner and namesake of the boxing great – has also paid tribute to the charitable undertakings of Ali.
"'He was not just a legendary boxer and one of the most famous sportsmen of all time. He is also regarded as the greatest because he was a good human being," he said.
Dr Ali, chief executive of Bradford-based QED Foundation – which delivers services to deprived communities – explained that Ali's work was similar to QED's.
"I hope that he inspires young people to follow in his footsteps and do more work to advance social justice – the core work of our charity."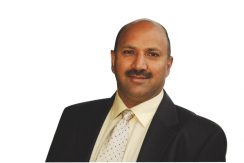 And the boxer's CEO-namesake noted that wherever he has travelled – even to non-English speaking countries – his name has been recognised.
"For almost half a century there has not been a month when people have not commented on my name.
"When I attended school in Bradford in the early seventies, my white friends called me Case after Cassius Clay – Muhammad Ali's name before he converted to Islam."
In 2013 QED Foundation hosted a retrospective exhibition of artwork charting 70 years of the boxer's life at Bradford's Midland Hotel.
"He has proved an inspiration to me and I hope that he continues to set an example for generations to come," said Ali.
Like the Big Issue North on Facebook