Schools are being built on contaminated land, sparking protests from critics.
Councils are facing a looming shortage of school places, prompting some to plan developments on polluted industrial sites.
At present, new high schools are earmarked for former tips in both Manchester and Sheffield – with projects elsewhere also attracting controversy.
In both cases, opponents fear the risk of potentially explosive gases as well as the exposure of harmful chemicals through the building process.
But the need to create school places quickly – along with budget restraints – may be pushing councils to favour sites already within their ownership, regardless of their history.
Manchester City Council recently unveiled plans to build a 1,800-pupil school at Nutsford Vale, a well-used green space on the edge of Gorton previously known as Jackson's Tip. It is due to open in September 2018 – despite the fact a planning application has yet to be submitted.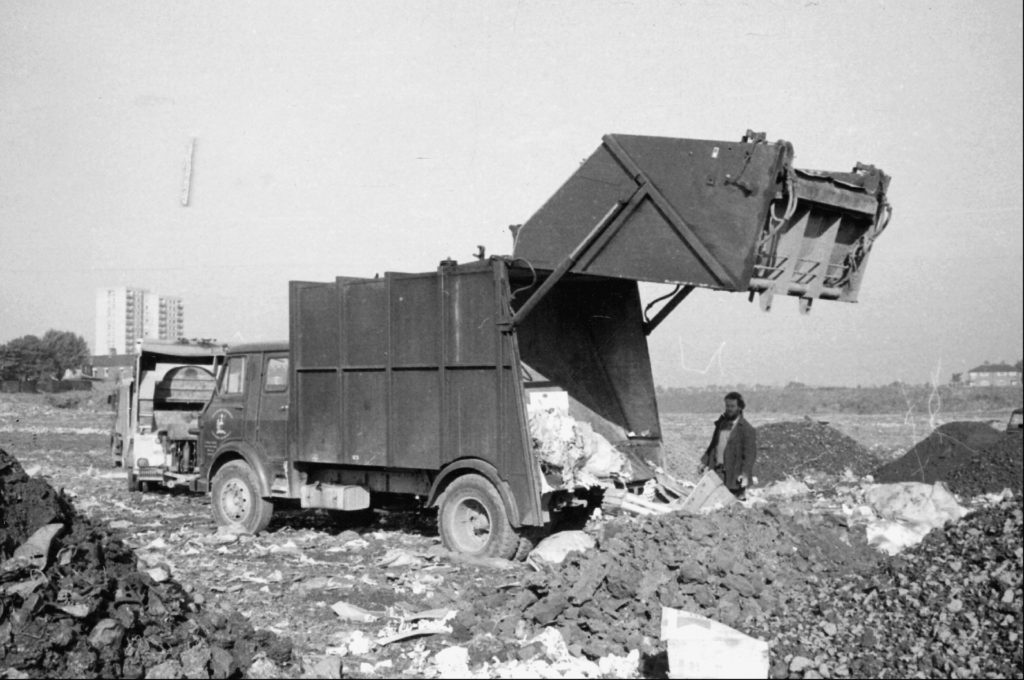 Ally Fogg, who lives locally, said: "I have an eight-year-old and there's no way we'd consider sending him to this school in two years time. I know many other locals feel the same.
"This site was home to a clay pit and was used to dump chemicals until the 1960s, after which it was an unregulated municipal landfill site until it was capped in the early 1980s. No records exist as to what was dumped there so we have to assume the worst. I don't know how the council can be certain the site is safe."
In Sheffield, the £25 million Bannerdale School -– currently awaiting planning consent – is also set to open next year. Critics are concerned about the risk of gases, after an environmental report revealed its history as a landfill site poses a risk to human health. The council has reassured people the school will be safe.
More pupils than places
Councils are under pressure to address an imminent school place crisis. A report by Scape warns there will be 146,000 more pupils than places across the region by 2020 – with 152 new schools needed in the North West and 184 in Yorkshire and Humber.
Manchester has the greatest pressure on places outside London, with a 27 per cent increase in pupils and a need for 48 new primary schools and nine new secondary schools over the next three years. Sheffield will have an additional 600 year-seven pupils by 2021.
Despite council reassurances, however, not all such projects have gone well. In 2010 the cost of a new primary school in North Reddish, Stockport, rocketed from £5.5 million to £9 million after significant levels of lead, arsenic and asbestos were found in the ground. Previously owned by Jackson's Brickworks, this was a sister site to Nutsford Vale and shares a similar commercial history.
In Harehills, Leeds, a primary school has been built on land formerly occupied by a waste incinerator, despite a report to the planning committee admitting there were "serious levels of contamination across the whole site".
It added: "The extent and depth of the contamination suggests that it would be unviable to remove."
Instead of removing asbestos and other contamination from the land, the surface was sealed and capped to legal standards before development.
In Barnsley, a primary school was permanently shut in 2003 after more than 200 pupils and teachers were struck down by mystery chest pains, nosebleeds, dizziness and shortness of breath. Hoyland Market Street School had been built on a former coking plant in the 1960s and many people believe the illnesses were caused by toxic substances on the site.
In announcing its plan for Nutsford Vale, Manchester Council published a desktop appraisal of three possible sites. The favoured location was the only one already in council ownership – and hence most affordable and immediately available – while the other two remain secret due to commercial confidentiality.
Potential for explosion
Opponents claim the site was chosen before toxicology surveys had been completed. These will only be published as part of the planning application.
Fogg said: "This proposal represents a real loss of amenity in an area with relatively little green space. We don't want them to take away a beautiful park and cock it up, when they could have built a school on some former factory site.
"There's a huge financial risk. If they do end up needing to conduct extensive decontamination work, this project could end up costing far more than they originally planned. There is no real reason to lose this park as far as we can see and once it's gone it's gone."
Paul Nathanail, a professor of engineering geology at Nottingham University, who has advised on a similar school building scheme in North Wales, said the biggest concern on ex-landfill sites was methane, which if allowed to accumulate can result in an explosion.
Although houses would no longer be built on such sites, he said, schools and shops were easier spaces in which to take mitigating steps such as ventilation.
Local views wanted
"In a planning application I would expect to see very good monitoring over time – ideally around a year -– to see if gases are still being produced, and if that's still happening they need to take steps to never allow it to accumulate," said Nathanail. "Crucially you need data from when the atmospheric pressure falls very quickly, because that is when the gas below the ground, which is under pressure, wants to escape.
"Contamination within the soil should generally be less of an issue since there would be hard standing covering the surface."
A Manchester City Council spokesperson said: "Pupil numbers across Manchester and particularly in the central east part of the city have been rapidly increasing over the last five years. Having put additional places into the primary school system during this time, we now need to create extra secondary school places to keep up with this demand as these pupils move up through the system.
"Having considered a range of other local options, our preferred site is to establish a new school on part of the existing Nutsford Vale.
"We're very much in listening mode at the moment on this and want to hear the views of local people."
Like the Big Issue North on Facebook