A Yorkshire vet and her family have dedicated their lives to rescuing sick koalas and nursing them back to health.
Ali Bee, her husband Tim and 10-year-old daughter Izzy have cared for upwards of 150 of the threatened creatures – returning them to the wild once they are well enough.
Their story has now been highlighted in an episode of Dodo Heroes, a show on Animal Planet. Izzy The Koala Whisperer follows the Bees as they prepare for the emotionally fraught task of releasing Crikey to his natural habitat, after caring for him for a year.
Originally from Hornsea in East Yorkshire, Bee trained as a vet in London and spent several years working in practices in the UK before moving to Hong Kong and later Australia.
Raised with koalas
She met her husband there and settled on Magnetic Island, in North Queensland, eventually opening her own veterinary practice 12 years ago. It was around that point – shortly before her daughter was born – that she began taking in sick and injured koalas found by tourists and local residents.
She says: "Although my first jobs were in small animal practices my interest was really in conservation and I considered going to Africa to do volunteer work with big cats and wild dogs. But then I visited Australia for three weeks and during my three days on Magnetic Island I met my future husband. So I got marooned here.
"When I moved to the island I worked for a couple of different vet clinics and found a few koalas were coming through. Then I bought the clinic in 2006, and it really took off from there. I was vetting heavily pregnant and bringing koalas into the house as well. Izzy has been raised in the vet practice since she was a tiny baby."
The smallest koalas that come to the family sleep in a large pet crate in the house, before moving up to progressively larger outside enclosures. Once healthy the animals are returned to the wild – local koalas can be released on the island but those who arrived from the mainland have to be put back there to prevent the different populations from mixing.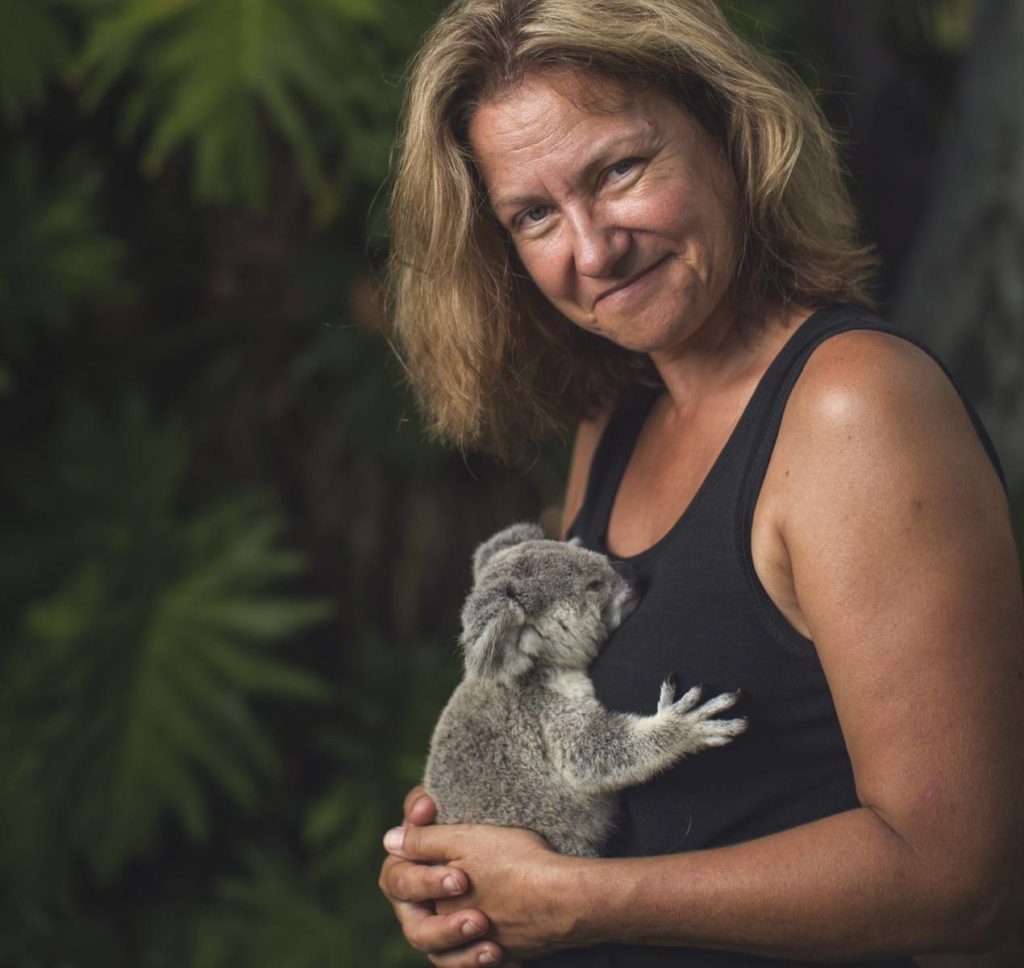 Bee says: "We see a variety of problems. One of our first koalas – which we named Blinky Bill – had fallen down between two huge granite rocks at a well-known tourist spot. His little hand was sticking out and the park rangers spent about four hours trying to free him. He had nowhere to go so we took him home and he did really well, so we let him go again. The whole point is that they get released again – they're born free so they'll go free again.
"Then we had another who was half-drowned – she had fallen into the sea and was found on the beach like a little rag doll. She did really well too and went back to the wild.
"The smallest koala that we've had was Grommit – he was only 196g and we cared for him for five weeks, but unfortunately he passed away. Since 2006 we've had well over 150 in care. Last year we had 42 in care and at one point we had 13 at once."
Native to Australia, koalas are listed as a threatened species. On Magnetic Island recent rainy seasons have been poor, meaning the eucalyptus leaves that they consume
are dry and lacking in nutrients. Elsewhere in Australia, land clearing operations are putting pressure on koala populations, which are also being reduced by road and rail accidents as well as chlamydia, which causes pneumonia and reproductive problems.
Caring for the patients is a family endeavour. Bee says: "I'm a full time vet, so I couldn't do this without the help of Tim and Izzy. Tim has been dragged into the conservation, not necessarily willingly but he's very heavily involved now. And whenever our relatives from the UK come over they all lend a hand."
Dodo Heroes airs on Saturdays at 9pm on Animal Planet
Like Big Issue on Facebook