Entries for the 2019 Northern Book Prize are now open.
The Northern Book Prize is an annual prize awarded to an unpublished book-length work of ambitious literary fiction either written by a writer living in the north of England or by a writer who has a strong connection to the north.
It was set up by publisher And Other Stories when it relocated its main office to Sheffield as part of its commitment to the north and northern writers.
Each year, the winner of the Northern Book Prize receives a prize and advance – currently worth £5,000 – creative editorial support from And Other Stories, a contract for the book's worldwide publication, distribution and representation from And Other Stories.
The 2018 winner of the Northern Book Prize was Amy Arnold, who lives in Cumbria. She collected it for her novel Slip of a Fish.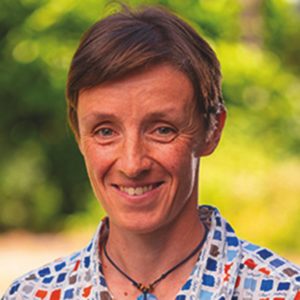 This year's prize will be judged by Sarah Moss, author of The Tidal Zone and most recently Ghost Wall, Fiona Mozley, Man Booker-shortlisted author of Elmet, and And Other Stories' founder and publisher Stefan Tobler.
Big Issue North is proud to be media partner to the Northern Book Prize and you will be able to read more about it in coming editions of the magazine.
"We are honoured that Big Issue North has just become the Northern Book Prize's first media partner," said Tobler. "Not only does the organisation do amazing work for its vendors and in tackling poverty, but the magazine's coverage of northern and national news and culture is invaluable.
"It has got its finger to the literary pulse too, so it makes complete sense for us to work together to spread the word about the great new fiction being written in the north and by Northerners."
It costs £10 to enter for the Northern Book Prize and submissions close on 18 December.
For details of how to enter and terms and conditions, go to the And Other Stories website.
Like Big Issue North on Facebook