The coronavirus crisis is highlighting the vulnerability of the just-in-time food supply chain on which supermarkets depend, according to Dr Charlie Clutterbuck, who runs the online Sustainable Food Guide from north Lancashire.
He believes the health emergency should force a major government rethink on how a small number of giant companies are permitted to control the UK's food industry, and instigate a major drive to increase home-grown produce.
Clutterbuck, who helped set up a degree course on food entrepreneurship at Manchester Metropolitan University, said that one big distributor he has spoken to fears food shortages are in the pipeline because of the coronavirus lockdowns in Spain and France, on which the just-in-time networks depend.
Just eight large corporations control 90 per cent of the food chain. This has led to a progressive rip-off of food producers who now get just five or six per cent of the checkout price. And according to one estimate of the 6 million hectares of arable land in the UK only 168,000 are used for fruit and vegetable growing for the nation's tables.
"The virus will make us appreciate local home-grown produce if this gets worse," he said. "When there's any shortage people are going to stock up more and food prices are bound to rise. It's a vicious circle but it doesn't need to happen."
To avoid supply uncertainties and rocketing prices, Clutterbuck believes the control of food distribution by a dozen major corporations needs to end
Clutterbuck helps out at a social enterprise cafe in Preston called the Larder, which is now forced to deliver meals for vulnerable people to their homes. He said volunteers there have seen a doubling in the price of broccoli, cauliflowers and green beans in the past week.
To avoid supply uncertainties and rocketing prices, he believes the control of food distribution by a dozen major corporations needs to end. To secure future supplies, Clutterbuck argued that much more food needs to be grown locally to reduce the UK's reliance on imports.
At the moment we grow only about half of our food, he said, but when he was studying agriculture at Newcastle in the 1970s we produced around 80 per cent. "Then Thatcher came along and said we don't need this, we'll just leave to the markets to decide. Sadly, we can't turn the clock back overnight. You're looking at 10 years of investment, at least, to start putting people back on the land with decent wages to produce food locally."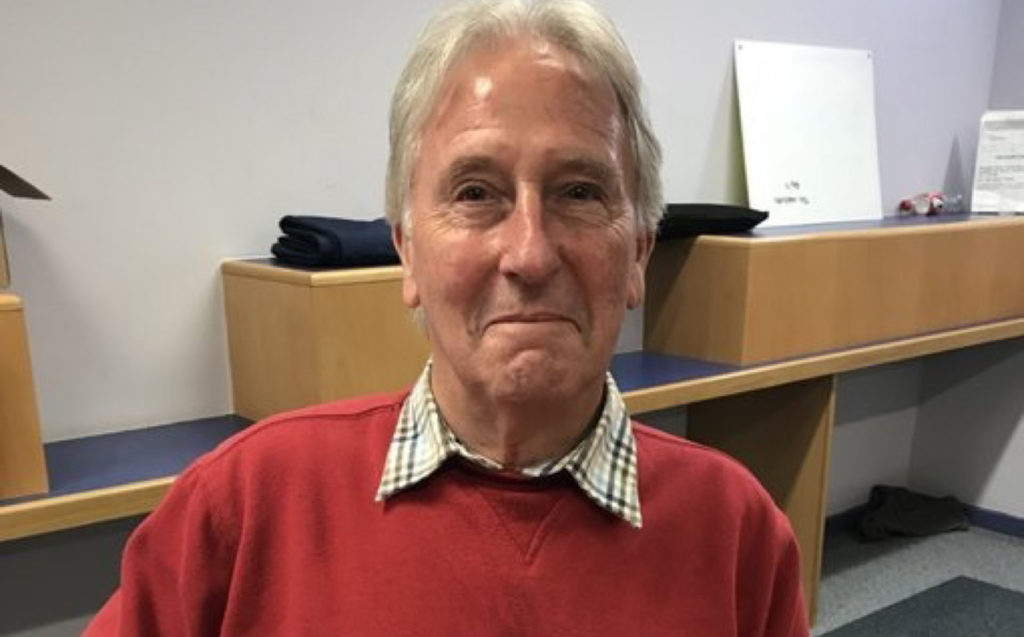 Unfortunately, the policy of allowing more and more food imports has seen a huge cut in the number of mixed farms – those that grew crops to feed their own livestock. Now livestock is fed with maize grown on land that could be used for food production, or with the £800 million of soya that is imported annually.
Clutterbuck believes that the questions about food supplies that are being raised by the coronavirus crisis would also be posed by a hard Brexit. In his book Bittersweet Brexit: The Future of Food, Farming, Land and Labour he argued that in a post-EU world we needed to seriously increase the amount of homegrown produce. For example, we could double the amount of tomatoes we grow instead of relying on imports from Holland and Spain, and triple the quantity of apples.
Clutterbuck has calculated that over 10 to 15 years the UK could save over £30 billion on imports.
"That's money we'd be spending right here in Britain rather than it going abroad. Think what that could do for the economies of rural areas, and how much it would help our social systems and social care."
He admitted that when writing the book on the consequences of Brexit he never imagined that a pandemic would make a homegrown approach to food supplies even more vital.
Like the Big Issue North on Facebook