Proposals have been made to provide more opportunities for "people to live, play and be inspired" along a 20-plus mile stretch of the Leeds & Liverpool Canal between Blackburn and Pendle.
A feasibility study has been launched into the Pennine Lancashire Linear Park. Arts  group the Super Slow Way is leading the project, with partners the Canal & River Trust, Lancashire County Council and four local authorities: Blackburn with Darwen, Hyndburn, Burnley and Pendle.
An initial report has been carried out by consultancies Publica and Buro Happold. Funded by LCC, Arts Council England and the C&RT, the study makes the case for unlocking the assets of the waterway and its surrounds. The report is "intended as a call to action to everyone who is interested in building a sustainable future for Pennine Lancashire".
"Bring together communities"
The introduction to the report states: "The Linear Park has the potential to bring together communities, businesses, academia and local authorities unifying a broad scope of possible interventions as a linear heritage, recreational and cultural resource."
The park would run from Eanam Wharf, close to Blackburn town centre at the western end, through to Barrowford Lock in Pendle.
Through early measures such as improving towpath surfaces and lighting, the partners will push the linear park idea as a green movement corridor for walking, cycling and waterborne transport.
This improved connectivity would drive usage and visitor numbers, making more viable the cultural and leisure developments the partners hope for. Projects, say the partners, should "be thought of as contributing to the creation of a 'string of pearls'".
Floated as potential ideas are extreme sports facilities and watersports, new spaces for eating and drinking, indoor and outdoor arts and culture programmes, live-work facilities for creative industries and regenerative agriculture initiatives. In one of the "What if…" sections of the report, Blackburn's Imperial Mill is reimagined as an indoor and outdoor urban farm.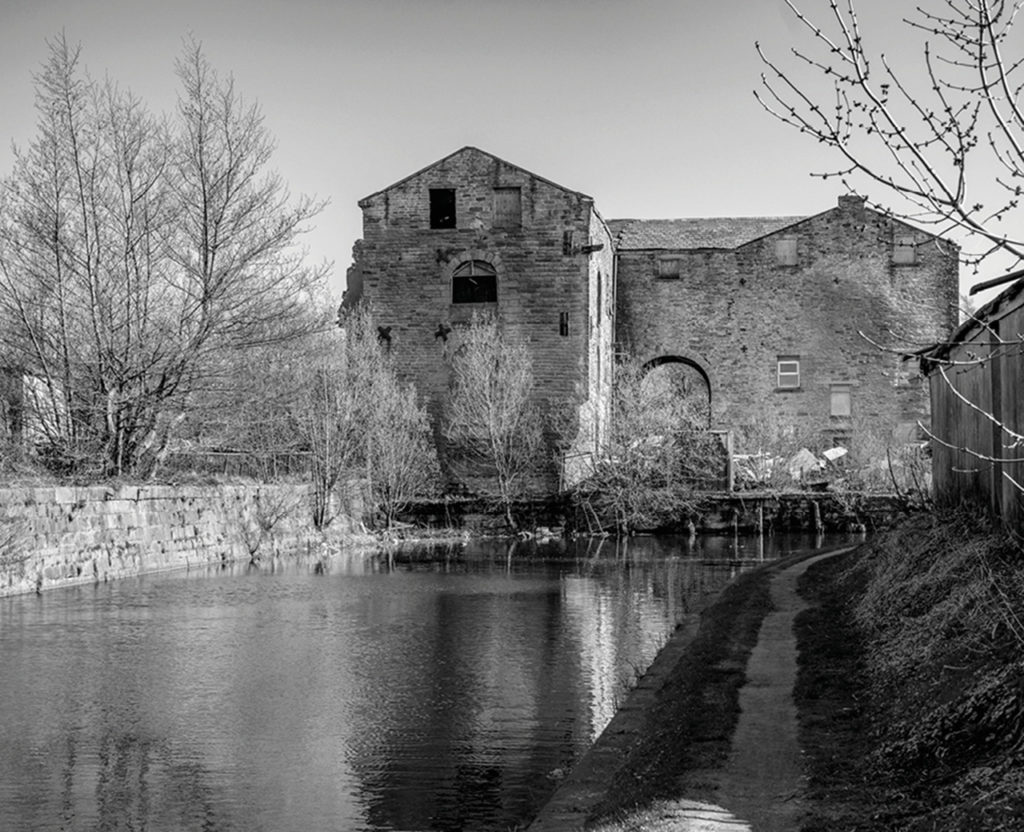 Projects currently in development in repurposed heritage structures and spaces will be key, such as the redeveloped Northlight Mill in Brierfield and the University of Central Lancashire's new campus at Sandygate Square in Burnley, along with attractions such as Hyndburn's coking ovens.
At this point, there is no masterplan or definite proposals. The partners are merely making the case for change, an approach that could mean pooling resources on interventions and joining forces on funding bids for government streams such as the Levelling-Up Fund, for which various councils are currently submitting bids.
Laurie Peake, Super Slow Way director, told Big Issue North: "The proposition has been fantastically well received so far, from residents to businesses and key strategic players."
In the meantime, she said, Super Slow Way is "constantly testing imaginative ways of animating dead spaces along the canal by inviting artists and designers to work with the communities that live along it" – from currently growing a field of flax with designer Patrick Grant in Blackburn to presenting a floating pavilion for community engagement at Finsley Gate Wharf in Burnley.
"Environmentally conscious"
Daniel Greenhalgh, C&RT regional director, said: "We believe that the broad scope of the Linear Park concept has the potential to bring together communities, businesses, academia and local authorities to improve quality of life, create better, environmentally conscious places and to generate a strong, diverse and resilient local economy."
For some, the idea will evoke memories of the 2005 "blue-sky thinking" document that cultural catalyst Tony Wilson and his partner Yvette Livesey were hired to create for East Lancashire housing renewal body Elevate.
Although the deliberately provocative ideas floated in the report they liked to call "A Wish List: a Series of Consummations Devoutly to be Wished" may not have seen the light of day – such as a fashion tower, Philippe Starck-designed chic sheds and a football theme park – the underlying message of pride in place, and the primacy of public space remain central to new plans.
Peake added that fundraising for Linear Park pilot projects is under way, while the partners have been invited to the next stage of bidding for support from the National Lottery-backed Climate Action Fund.
Like the Big Issue North on Facebook