Two women from West Yorkshire and one from Cumbria are the first to be inducted into the Rugby League Hall of Fame.
Brenda Dobek, from near Castleford and Lisa McIntosh from Halifax will be joined by Sally Milburn from Barrow as the first three women players ever to receive this accolade.
They will sit alongside the 32 men who have been recognised for their contribution to the sport.
"Rugby was behind me"
All three were trailblazers during their playing career, helping to lay the foundations that have led to the development of the Women's Super League, and to the Rugby League World Cup in England this autumn when men's, women's and wheelchair competitions run concurrently.
McIntosh, 55, who captained the GB Lionesses on their winning 1996 tour to Australia, said she was "amazed" when she heard the news.
"It hasn't really sunk in yet," she said. "I'd pretty much put my rugby days behind me and now suddenly we're back in the limelight. Obviously I'm delighted.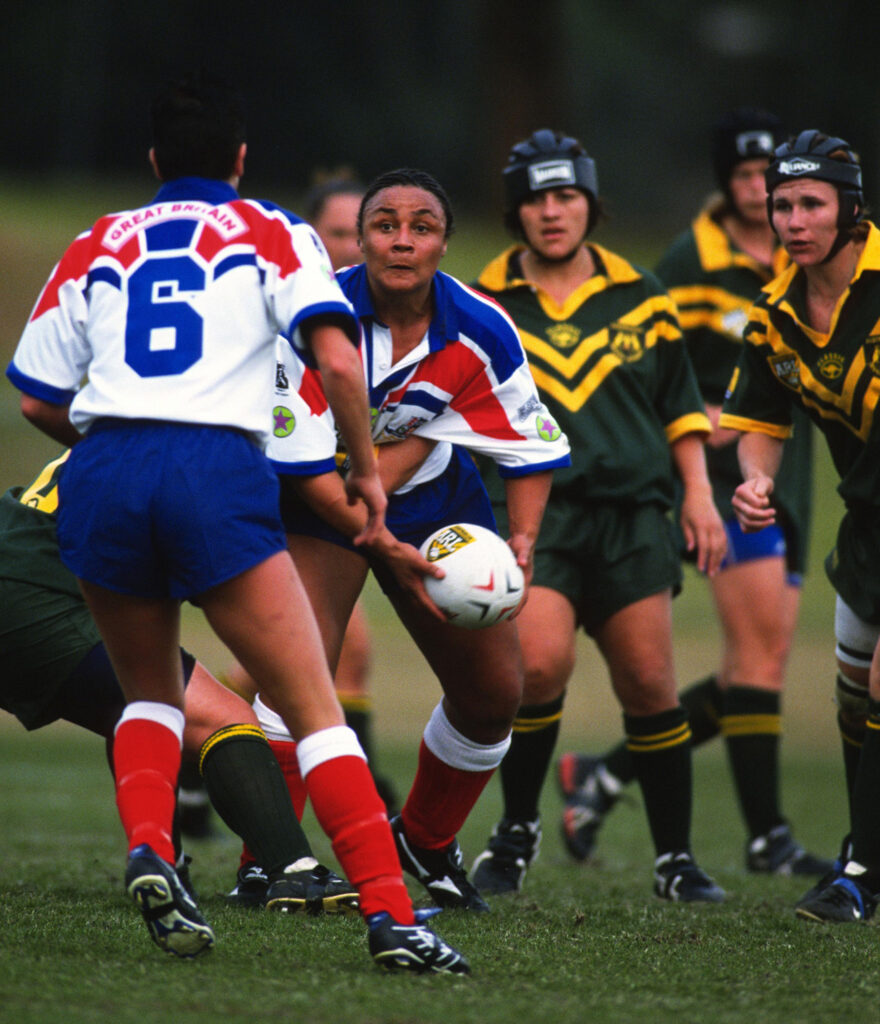 "We didn't think we were pioneers at the time. We played the sport and we loved it and made the most of that time. I never thought I would be classed as a trailblazer and be inducted into the Rugby League Hall of Fame."
Milburn, aged 47, scored the women's first ever test try against Australia in 1996 and won Sports Personality of the Year for Barrow in 2002.
Rugby Football League chief executive Ralph Rimmer said: "On behalf of the whole sport I would like to congratulate Brenda, Lisa and Sally on this great accolade, which is the highest honour the sport can bestow on an individual.
"Women's and girls' rugby league is enjoying significant growth and that is possible because of the pioneering efforts and immense talents of these three outstanding players."
The Rugby League World Cup kicks off in Newcastle on 15 October when the England men play Samoa men. England women's first game is against Brazil at Headingley Stadium, Leeds on 1 November.
Like the Big Issue North on Facebook