During the industrial revolution community centres became places for burgeoning urban communities to connect and socialise. Two centuries on they remain important spaces for advice, physical, creative and social events and classes.
But cuts in funding from central and local government mean community centres face a constant battle to find alternative funding. When successful it can give their management committees more freedom to respond positively to the needs of their communities.
One of the most successful and biggest community centres in our region is the Karmand Community Centre, Bradford, which celebrated its 40th anniversary last year. It began in response to massive job losses in the foundry and textile sectors among workers from South Asian communities. Funding came from the local council.
Hive of activity
"People didn't know how to claim benefits and needed training for new skills to get them back into jobs. We started with welfare advice, which we still provide, plus basic training courses in food and hygiene safety and IT," said centre manager Rashid Ahmed.
"People asked for a place to meet and talk to each other. We responded. Youngsters said they had nowhere to meet. We built a sports hall and set up a youth room."
Funds were raised to build a day care centre to combat isolation among the elderly and today it is a hive of activity run by Rehana Quareshi.
"Older people come here to relax and forget everything," she said. "I have up to 20 ladies attend. We do activities such as yoga classes and sewing. We wrap services around so people can get a flu or Covid booster jab."
"I was suffering from depression so I started coming here," said Charanjit Kaur from Thornbury. "I talk to everybody. Now, thank god, I'm feeling better. Everybody is friendly, I've made many more friends."
National lottery funding has allowed Bradford College to run a large number of courses from Karmand and it houses a purpose-built nursery for up to 120 children.
In response to the loss of local recreational fields when a new school was built, the director of Bradford City Council said it might be willing to release land earmarked for housing for outdoor sports facilities. It took 15 years to get the local authority to make good on its proposal but Karmand now has a floodlit six-a-side football pitch and a cricket pitch, maintained by Nasa Hussain.
"I've lived in this community all my life," he said. "Whatever I do here is not for financial gain. It's a labour of love and I'm proud of people coming here to say that the facilities and pitches are brilliant."
Like many community centres, Karmand responded to the cost-of-living crisis and rising energy prices by providing food parcels. During the recent half term it gave 150 children a daily hot meal and it is also at the heart of regional support for Ukrainian refugees.
"Initially we were totally reliant on local authority funding," said Rashid. "It dictated what services we provided… but some of these were rejected by local people, so we found alternative funding sources for projects that were wanted. Local people, who form our management committee, decide how we operate."
Many folded
Doug Nicholls, general secretary of the General Federation of Trade Unions (GFTU), is impressed by the Karmand, which is awaiting news of a £10.3 million bid to the government for a new health and wellbeing centre. He began as a local authority community worker in 1982 at a centre in one of the most deprived areas of Coventry.
"The building was leased by the local authority and most funding came from the government," Nicholls said. "But the community association managed to have an independence of its own as there were national networks supporting one another – a bit like the trade union movement."
In the 1980s and 1990s local authority cuts led to "a huge demolition of the youth services, many based in youth and community centres that were on prime sites and sold off for substantial sums. Some of these community assets were transferred into a poorly organised private sector," Nicholls said.
From 2008, local authorities have received 37 per cent less in real terms in central government grants and this has led to further funding cutbacks for community centres. Although there are no accurate figures it is apparent that many have folded.
Tim McSharry, who sits on the Access Committee for Leeds, a volunteer run body established in 1995, said: "In the last decade we have seen a massive reduction in publicly accessible community facilities that disabled and or elderly people can access in Leeds.
"It means many live isolated and lonely at home. Previously they were collected by a council-run mini-bus and could visit a community centre lunch club where the food was good and they met with friends."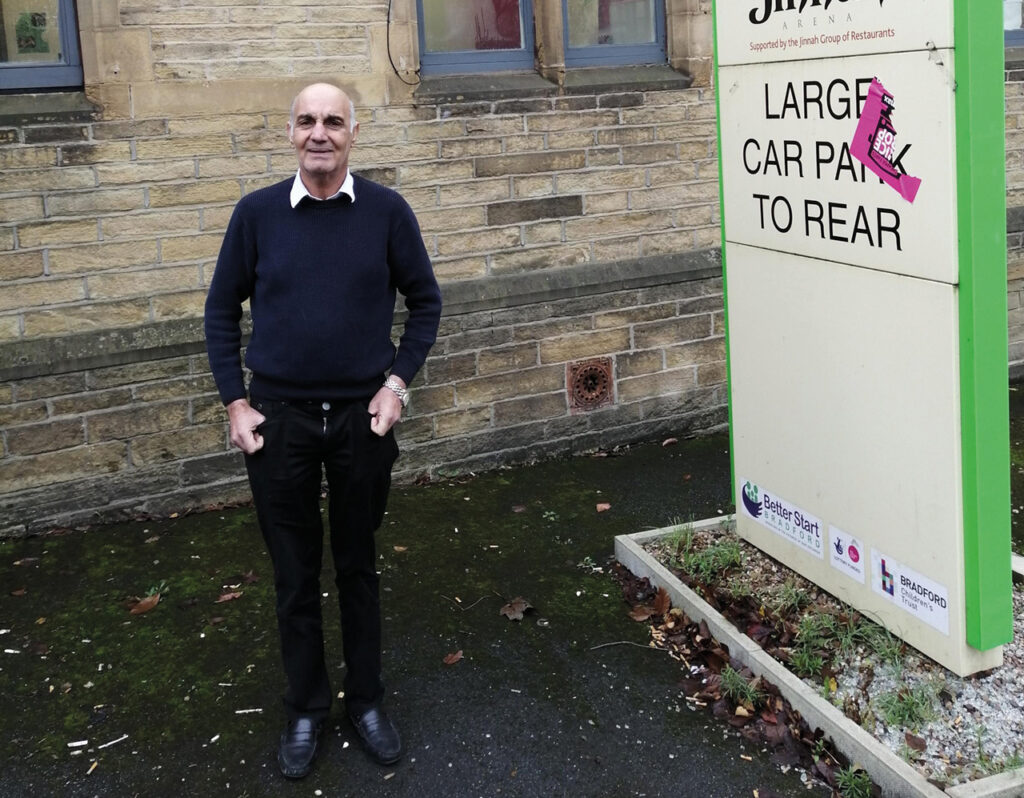 Faced with the loss of their centres community activists have banded together to seek the assets to be transferred to trusts they have established.
City of Lincoln councillors have just agreed that its ownership of the St Giles Community Centre will be transferred, pending funding from the national Youth Investment Fund to Lincolnshire YMCA, which will pay a peppercorn rent for a 25-year tenancy.
Todmorden Community College was transferred to a community benefit society by Calderdale Council in 2021. The transfer came after five years of campaigning, and fundraising by the community to save the building from being bulldozed.
In 2022, Calderdale Council closed Queen's Road Neighbourhood Centre due to a lack of funds to correct major safety issues. It is now looking for a full community asset transfer of the premises. There is no guarantee this will be successful and meanwhile services such as a youth club no longer exist in a ward of great poverty.
Return to independent roots
But Nicholls feels there are good reasons to be positive about the future for community centres.
"There was despair when many community centres closed from 2010 to 2015. But in the last 18-24 months the GFTU, because of our shared values, has been trying to rebuild links with community organisations and we have found there is a renaissance taking place.
"Partly this is motivated by desperate circumstances – the need to open buildings to provide places of warmth, recreation and to educate people on social rights. It is being done with less infrastructure and public money. It means new forms of ownership in co-operatives and using crowdfunding, with workers digging deep into their own pockets to provide vibrant community facilities."
Nicholls points out that this is how community centres began. Mechanics institutes emerged from the 1820s and were possibly the first of what we might today term community centres.
Later, churches understood people had more leisure time and, partly to provide an alternative to the public house, built halls. In 1919 the National Council of Social Service (NCVO today) was established to bring voluntary bodies together to work closely with government and many village halls were built, especially in declining rural communities.
Social centres were then built on post-war estates such as Quarry Hill in Leeds and in 1955 the Ministry of Education began a national grant scheme for building more halls. From the 1970s, community centres became increasingly reliant on local authorities for support.
Returning to their independent roots is a strength, Nicholls believes.
"People can exercise their own sense of worth and dignity and can fight for themselves without being in anyone's pockets and, without having to obey the dictates of the funders, they can do what needs doing locally."
Like the Big Issue North on Facebook