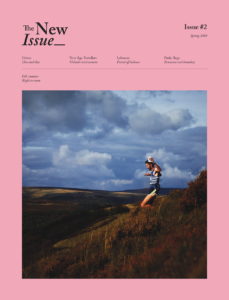 The second edition of The New Issue is now winging itself to existing subscribers – and new readers can buy it from our online shop.
From the Big Issue North stable, The New Issue contains real stories – beautifully told. It offers stunning photography combined with quality writing, covering everything from changing landscapes and social issues to lifestyle and fiction.
The 80-page magazine, printed on high quality stock, is a publication for good, dedicating all its profits to creating opportunities for people who have the least.
All profits from The New Issue go to supporting vendors of Big Issue North, helping them overcome barriers to employment and find secure accommodation.
The new edition contains reportage and brilliant photography from Lebanon, where discontent with the economy has spilled out on to the streets but where moments of humanity are brighter than ever.
We have the exuberant competitors of the British relay fell running championships, and the young grime artists of Blackpool (also featured on page 12) moving on from dissing each other to mutual support.
With the new government still only in its infancy, we go back to Workington, whose men, if not perhaps its women, took on huge significance in the general election. There's a rare glimpse inside the vehicles of a New Age Travellers camp and confirmation, through a group of refugees, that one of humankind's many common denominators is the love of eating things in some sort of pastry filling.
This slideshow requires JavaScript.
Benjamin Myers, the award-winning novelist, has written a short story for us that isn't quite as unsettling as the paintings of Paula Rego, who we interview. Prisoners are learning to play Indonesian gamelan music – bringing their families together – and scientists are making breakthroughs in photosynthesis.
Annual subscriptions and single issues of The New Issue are available at shop.bigissuenorth.com. You can set up a quarterly direct debit to spread the cost of The New Issue at newissue.co.uk.
It is also available from stockists, including Hey Form in Hull and Giddy Arts in Saltaire.
To discuss taking multiple subscriptions for your workplace or if you would like to stock it in your shop, contact George Wright on 0161 848 2420 or george.wright@bigissuenorth.com.
Like Big Issue on Facebook