Twenty-seven-year old Alexandru and Costica, 23, have sold Big Issue North for around five years, mainly in Southport. They usually live in Liverpool but have found themselves stranded in Romania during the coronavirus crisis.
Where are you at the moment?
We are with some family members in a small village in Romania. We came here to visit them just before the lockdown happened and now we cannot get back to England because there are no planes and, even if we could come back, the Big Issue North office is closed so there is no work. We have very little money and it is very difficult. We are staying in one house with some cousins and other family. 
What's life like there?
There is very little to do. When we first arrived from England we had to stay indoors, in quarantine for two weeks. The rules about what you can do here are similar to those in England. Very little is open but you can go out to buy food.  
Do you worry about the virus?
A lot of people have died from the virus and this worries us of course. This has changed all of our lives. Life is so different to how it was in Liverpool. Things are very difficult now, very hard. We wonder when it will be possible to come back and sell the magazine again but we speak to someone who works in the Liverpool Big Issue North office once a week.
How are you surviving financially?
The only money we are getting is from the crisis fund from Big Issue North, £25 a week for each of us. We have bills and rent to pay back in England but we can't do anything about that. Prices are expensive here and we do not have a lot of money anyway to buy things.
How are you keeping entertained?
There is very little to do here so it is quite boring. We do some things in the garden.
Alexandru, you were once on the Romanian X-Factor. Are you still singing?
Yes, I am still singing to my family. It was always my dream to be a professional singer.  
When do you hope to get back to the UK?
When it is possible. When we can get a plane or find a car so that we can get to England again. Then we will come. But now we hear that we will have to be in quarantine again in England for two weeks, which will be very difficult. We miss selling the magazine very much. We miss our customers, the nice ladies who buy from us. Every night, we put our hands together and pray for all the people. We want to come back soon.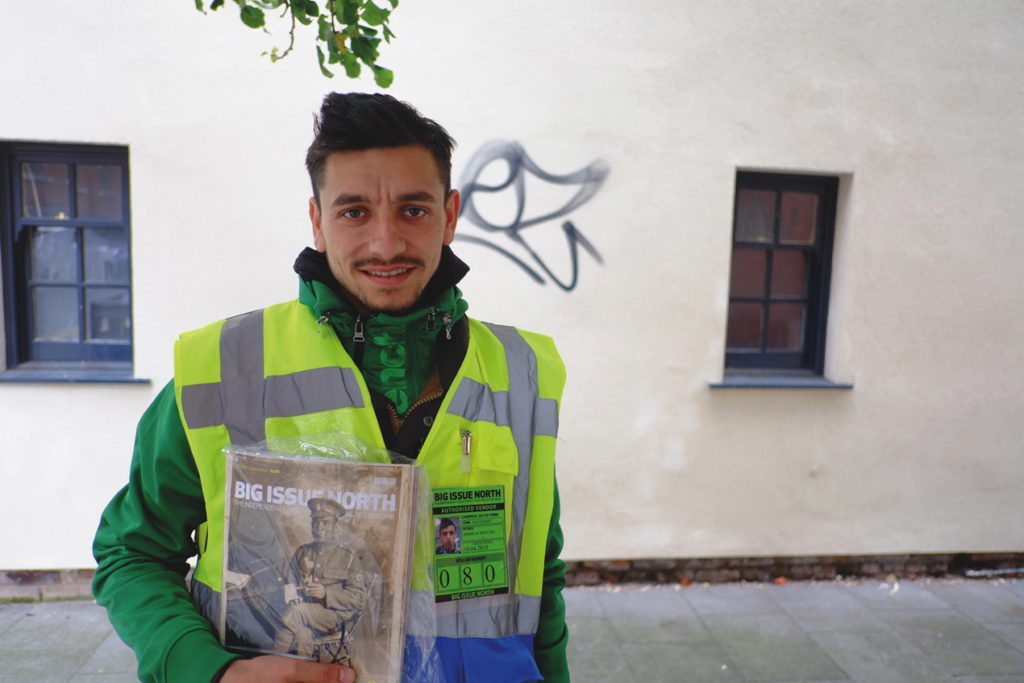 Like the Big Issue North on Facebook