Young children
The Giant Jumperee
Julian Donaldson (illus by Helen Oxenbury)
(Puffin, £12.99)
The story of four friends – Rabbit, Bear, Cat and Elephant – on the trail of an unknown creature. With all the mystery of The Gruffalo and the beauty of We're Going on a Bear Hunt, this collaboration of greats makes for an instant classic. Antonia Charlesworth

My Dog Mouse
Eva Lindström (Gecko Press, £11.99)
The special bond between a child and a dog is explored in the latest picture book from Eva Lindström. She chooses a mundane activity, in this case a dog walk, to create a unique story. There is an underlying tragic tone – the old dog can only walk "at a snail's pace" – but
the boy's kindness is something we could all learn from. The illustrations are quirky and there is hidden depth to this book, which would merit an adult reading it to their child.
Beth Perkins
Chocolate Cake
Michael Rosen (illus Kevin Waldron)
(Puffin, £12.99) 
The former Children's Laureate's famous poem is turned into a colourful picture book and is a delicate delight. AC
Grumpy Frog
Ed Vere (Puffin, £6,99)
About a frog that actually is rather happy – as long as everything is green. After snubbing potential friends based on their non-greenness, Grumpy Frog finds a friend to suit his tastes in Crocodile, but looks can be deceiving. AC
Man on the Moon: A Day in the Life of Bob
Simon Bartram (Templar Publishing, £6.99)
The first book in a series about Bob, otherwise known as the man on the Moon. Bob's job includes cleaning and tidying the Moon, entertaining tourists and dispelling rumours that aliens exist. Celebrating 15 years of Bob, this anniversary edition is a timeless, fun and clever story. BP 
---
Author recommendations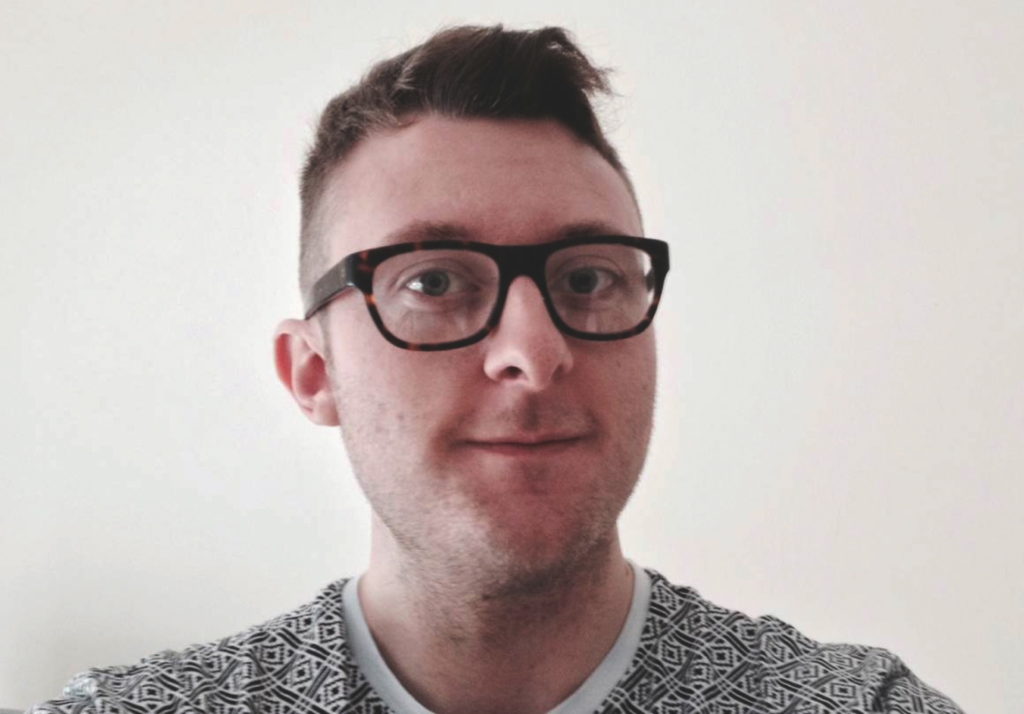 Jarvis
I like dogs. So the first book I will share is NO! by Marta Altés (Child's Play, £5.99). The art is timeless, bold, wonky, charming and full of life. A happy-go-lucky dog thinks he's helping out his owners but all they seem to do is shout "NO!" at him, so much so that he thinks he's called NO. It was the first picture book I bought as a grown adult and it inspired me to join the merry band of picture book makers. I also like bright colours, so I will recommend The Wing on a Flea by Ed Emberley (Ammo Books, £14.99). It's practically neon in colour, and won't fail to cheer up a grey day.
Jarvis is the winner of the V&A Illustration Award 2017 and the author-illustrator of Alan's Big Scary Teeth and Mrs Mole, I'm Home! (Walker Books, £6.99 each)
---
My Name is not Refugee
Kate Milner  (The Bucket List, £6.99)
A touching and timely book introducing children to a difficult topic in a gentle but insightful way. AC
The Fairytale Hairdresser and Aladdin
Abie Longstaff (illus Lauren Beard)
(Penguin Random House, £6.99)
The adventures of fairytale hairdresser Kittie Lacey continue in the latest instalment of this enchanted series, which reinvents traditional stories for the modern era. Abie Longstaff has created a strong role model for girls – stylish, determined and courageous. Kittie goes on a magic carpet ride holiday to Aladdin's hometown, where she helps him find love and assists a genie in a lamp. The book holds moral lessons and positive messages. Beard's illustrations are vibrant, showcase today's multicultural world. Stuart Holmes
Jimmy Finnegan's Wild Wood Band
Tom Knight  (Bonnier, £6.99)
Jimmy wants to start a band but no one will join him from his sleepy village. He'll just have to look further afield then. A funny and engaging story encouraging children to embrace their wild side. AC
Sun 
Sam Usher  (Templar Publishing £6.99)
This wonderfully illustrated picture book follows a boy and his grandad in search of an adventure on a sunny day. Despite it being "hotter than the Atacama Desert" the pair eventually find the perfect picnic spot, but it has been taken! This story will spark a child's imagination but it is the illustrations that will make them reach for the book time and time again. BP
---
Author recommendations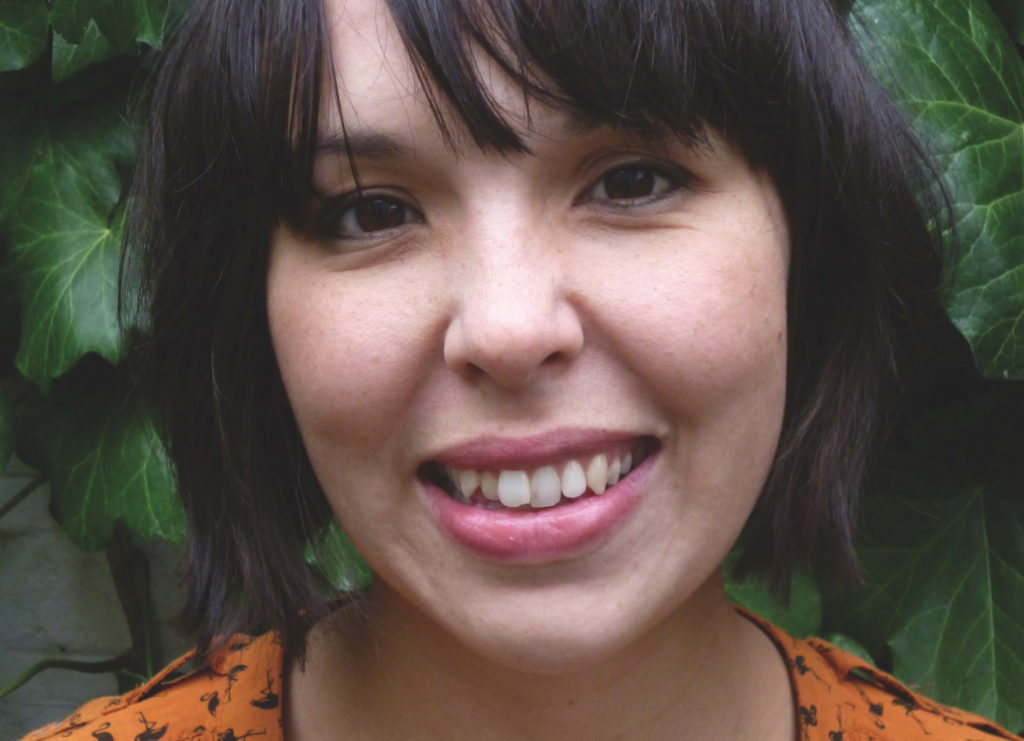 Polly Ho-Yen
I like to think of some books as being sticky – they cling onto you long after you've read them. A very sticky one for me is The Diddakoi by Rumer Godden (Macmillan, £6.99). I read this over and over when I was a child and never tired of it. I think it was because Kizzy was an outsider – she was also tough and no-nonsense – and the way that other characters reached out to her (or didn't) felt very real and incredibly moving. Another from my childhood is A Dog So Small by Philippa Pearce (Puffin, £6.99), which again is, in essence, about being isolated and how to break down those walls you build around yourself. Coraline (Bloomsbury, £6.99) by Neil Gaiman (well, anything by Neil Gaiman) makes me want to pick up a pen and start writing straight away. I think of those books like rocket fuel.
Fly Me Home by Polly Ho-Yen is out now (Corgi, £6.99)
---
Older children 
Mathamagical
Colin Davies (Via Lulu.com,  £5.99)
You might recognise this book from Britain's Got Talent, when eight-year-old Issy Simpson used it in a wonderful magic trick when she turned her three favourite books into a ton weight. Mathamagical follows the journey of Ben Small as he tries to get over his fear of maths with the aid of some colourful friends, including Sir Cumferance, Mr P Rimeter and even a talking snake, Adder.
In the sequel, Mathamagical II – Anagramaphobia at Word's End, things take a turn for the worse as Ben embarks on a dangerous quest to rescue his friend Adder from the clutches of an evil witch, with the future of language itself on the line. Blistering fun and a worthy sequel.
These smart self-published books from Lancashire-based Davies are bound to convince even the most academically shy of the joys of mathematics and language.
Adam Cunnane
See You When I See You
Rose Lagercrantz (illus Eva Eriksson)
(Gecko Press, £7.99)
The fifth book in Rose Lagarcrantz's series featuring a girl called Dani enchants new and old readers alike. Starting the second year of school can be a worrying time. On the school trip to Stansen Zoo, Dani gets separated from her class. But panic soon leads to pleasure when she is unexpectedly reunited with her best friend Ella in a refreshing story showing the world's complexities through the eyes of a child. BP
Tilly and the Time Machine
Adrian Edmondson (illus Danny Noble)
(Penguin Random House, £6.99)
This debut novel by comedian Adrian Edmondson channels his childlike exuberance. It tells the heart-warming tale of seven and a half year old Tilly, who lost her mummy a year ago and tries to revisit her with help from her dad, a scientist inventor. But he gets stuck in the past, leading the time-travelling heroine to follow him through history. She has tea with Queen Victoria and gets caught up in the Battle of Trafalgar. Charming pencil drawings bring the story to life. SH
---
Author recommendations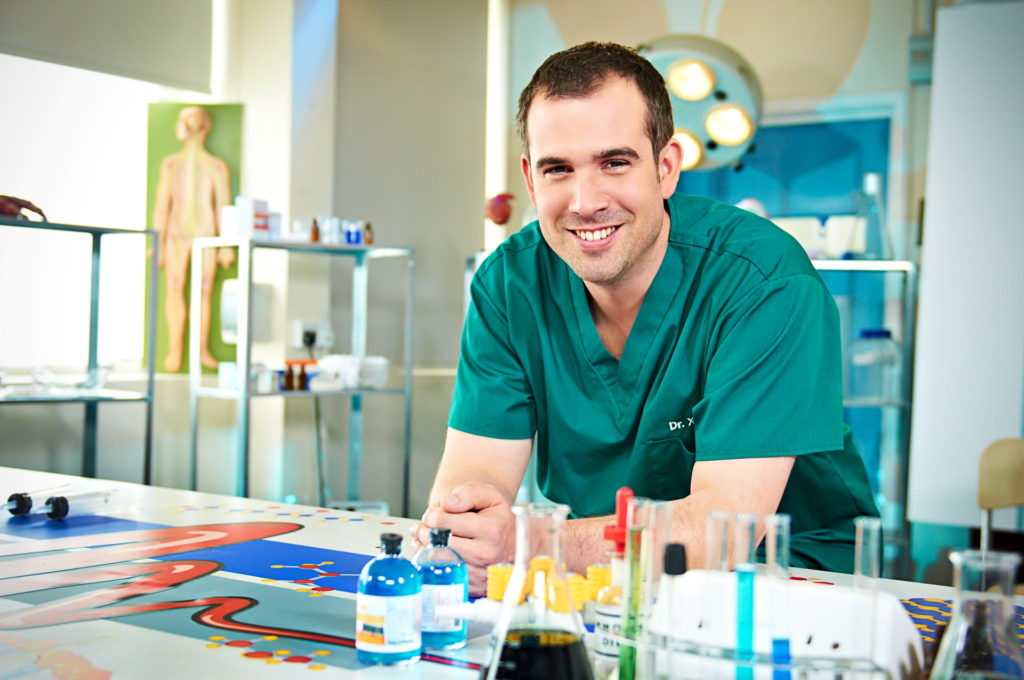 Xand van Tulleken
The books that made the most impression on me when I was a child were the Little House series by Laura Ingalls Wilder. The most famous is Little House On The Prairie (Egmont, £6.99) but they have all blurred together in my mind. They tell the story of Laura and her sisters and parents growing up in 19th century America. They are pioneers, moving west and having to be self-sufficient. The books tell you how to hunt, build a log cabin, make maple syrup, smoke meat, survive a blizzard and help a cow deliver a calf. They made me want to see the world and realise how much people could do for themselves. For my son they contain tough, real female characters and remind him that playing Minecraft isn't as exciting as being outdoors.
Dr Xand van Tulleken is the co-author (with his twin doctor brother Chris van Tulleken) of Operation Ouch: The HuManual (Puffin, £12.99)
---
My Brother's Famous Bottom Makes A Splash!
Jeremy Strong (illus Nick Sharratt)
(Penguin Random House, £5.99)
The latest instalment of the ever-expanding series from the prolific author follows Nicholas and his family's escapades on a trip to Turkey. A comedy of errors ensures that no rest and relaxation are had, with siblings Cheese and Tomato, Mum and Dad all getting in on the action. The 11 capers in the book produce a far-fetched summer holiday diary that will ensure plenty of giggles. Playful illustrations brilliantly capture the emotions of the family and the mayhem they cause. SH
Zeustian Logic
Sabrina Malcolm (Gecko Press, £7.99)
A novel exploring the aftermath of a tragedy features funny, honest and clever characters. After a storm on Mount Everest leaves Tuttle and his younger brother Fen without a dad, Tuttle takes on the role of carer as his mother struggles to cope. While he finds comfort in Greek gods, astronomy and his best friend Atilla the Pun, Tuttle tries to find out what actually happened in the Death Zone. This story, aimed at young teens, gives an honest but funny account of some of life's hardships. BP
Wonder Woman at Super Hero High
Lisa Yee (Penguin Random House, £6.99)
Ever wondered what your favourite superhero would be like at high school? Quiet? Smart? Popular? Lisa Yee introduces readers to a slightly awkward and ready-to-please Wonder Woman, who leaves her home on Paradise Island to learn how to become the best superhero she can be. Her ways are endearing but it is the characterisation of the other young superheroes and villains that make this book especially fun. BP
Adventures
Bear Grylls (illus Emma McCann) (Bonnier, £4.99)
Young survivalists are treated to a double release from real life action man Bear Grylls. The Blizzard Challenge and The Desert Challenge are two of a 12-book series following a different child from an outdoor activity camp. Once given a mysterious compass they meet the adventurer in challenging terrain and learn new skills and facts. AC
---
Author recommendations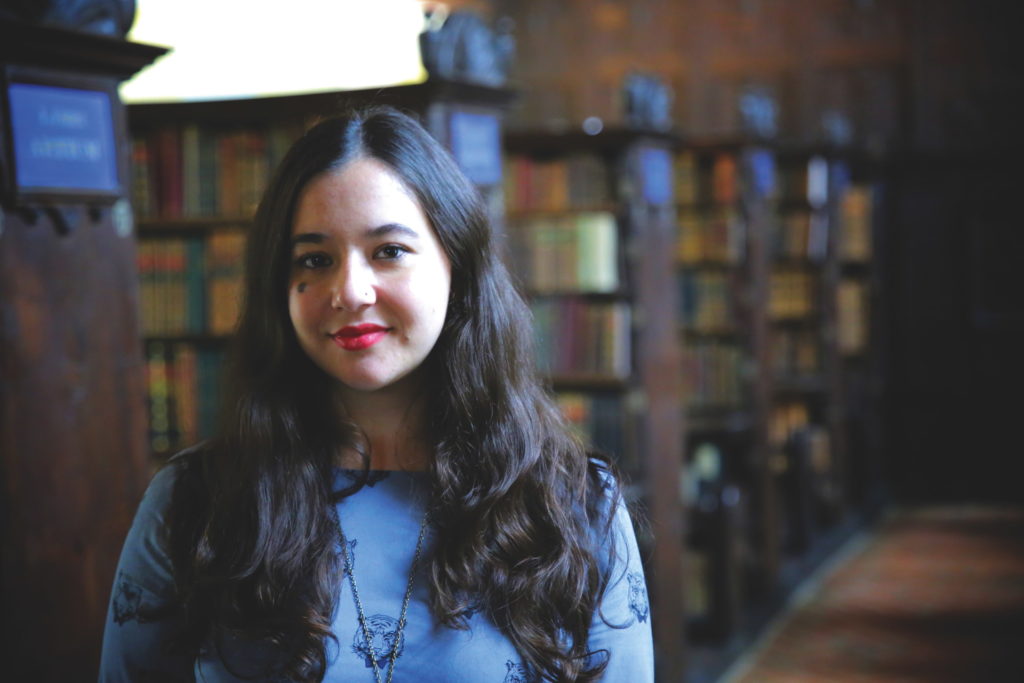 Kiran Millwood Hargrave
An unoriginal but unquestionable choice: my favourite children's book is possibly my favourite book full stop – His Dark Materials by Philip Pullman (Doubleday Childrens, £12.99). Meant to be read as a complete tome, but split into three for ease of marketing, it is an awesome adventure set across multiple worlds, tackling major themes of power, friendship and, above all, growing up. If it sounds lofty, rest assured it is deftly handled with wit and warmth, and entranced me as much as a 10 year old as it does now, nearly two decades later. If you've already read it, it's ripe for a re-read with its "-equel" The Book of Dust coming in October. Recently I loved include The Lie Tree by Frances Hardinge (Macmillan, £7.99) and Katherine Rundell's Rooftoppers (Faber, £6.99). Keep an eye out for The Explorer, Tahereh Mafi's Furthermore (Puffin, £7.99), and Emma Carroll's Letters from the Lighthouse (Faber, £6.99).
Author of The Island at the End of Everything (Chicken House, £6.99) 
---
Young adult
V&A Puffin Classics
Various (Penguin Random House, £9.99)
Five popular classics have been republished using the Victoria & Albert Museum's collection of the works of William Morris. The new hardback editions feature his intricately detailed wallpaper and fabric designs on the covers. The series consists of Anne of Green Gables, Alice's Adventures in Wonderland, Little Women, The Secret Garden and The Wind in the Willows and offers a perfect opportunity for parents to revisit their childhood favourites and share them with a new generation of young readers. SH
Spellbook of the Lost and Found
Moira Fowley-Doyle (Corgi, £7.99)
From the author of The Accident Season comes another mysterious tale. Olive and Rose begin to lose things one stormy Irish summer night. Seductive diary pages begin to appear around town and three mysterious strangers have secrets to hide. When they discover a spellbook full of hand-inked charms to conjure back lost items they have the chance to recover their losses, but they might just get more than they're looking for. AC
The Island at the End of Everything
Kiran Millwood Hargrave
(Chicken House, £6.99)
From the author of The Girl of Ink and Stars is a poetic story of belonging, home and the mother-daughter bond. In 1902 on the Filipino island of Culion where Ami lives with her sick mother, life changes forever with the arrival of a cruel government official who wants to colonise the land with leprosy sufferers. AC
---
Author recommendations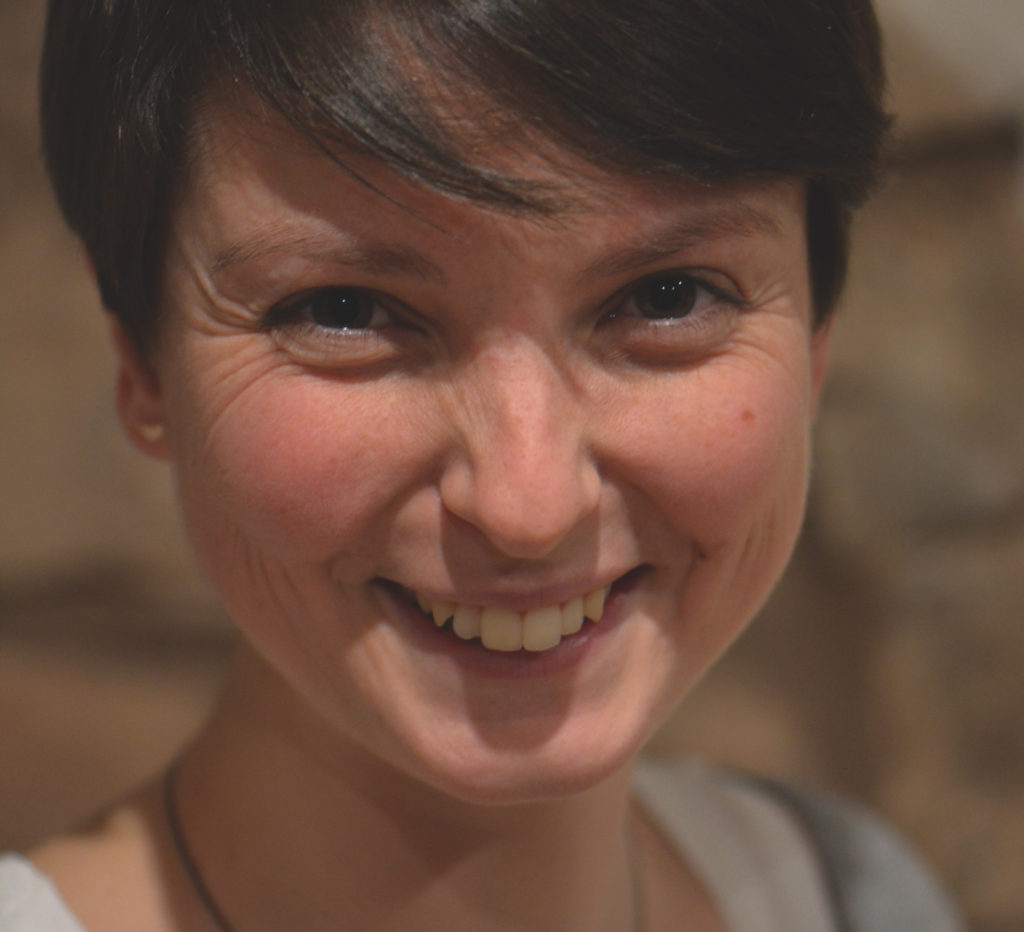 Lucy Volpin
Golly, it's hard to choose just a few books to recommend but I really must start with my all-time favourite, Green Eggs and Ham by Dr Seuss (Harper Collins Children's, £6.99). As a proud dyslexic I still find reading and writing a challenge, but the vivid illustrations, along with clear font, fantastic structure and hilarious rhyme, makes it easy to follow, expressive and a joy to read. The Just So Stories by Rudyard Kipling (Wordsworth Editions, £2.50) have to be on my top book list too. A beautiful classic collection of short stories including The Elephant's Child and How the Leopard got his Spots, they are all full of fantastic characters and thought-provoking morals. One of my most recent favourites has to be The Bear Who Stared by Duncan Beedie (Templar, £6.99) – a very relatable little story about a socially anxious bear who is unsure how to make friends. He finds that staring is probably not the answer. As I am a lover of simplicity, Orange Pear Apple Bear by Emily Gravett (Little Simon, £6.20) has pride of place on my shelf. Original, clever and free feeling illustrations, it's amazing what you can create with just four words. Genius!
Lucy Volpin is the author and illustrator of Crocodali (Templar, £6.99)
---
The Guggenheim Mystery 
Robin Stevens and Siobhan Dowd (Puffin, £9.99)
Author of the Murder Most Unladylike series adopts the character of Ted Spark, who sees the world very differently to everyone around him. Ten years ago Dowd, who has since died, took Spark on the London Eye Mystery. Now Stevens transports him to New York. AC
Maddie & Sayara
Sanjyot P Dunung (FCM, £8.99)
Written to help inspire activism, this is the story of two girls from different worlds who meet on holiday and discover their similarities, including a desire to challenge unfair rules. AC
Waking in Time
Angie Stanton (Curious Fox, £7.99)
Abbi's arrival at university is tainted by the loss of her beloved grandmother. After her first night she awakes in 1983 – the first stop in her romantic and mysterious journey through time. AC
Frogkisser
Garth Nix (Piccadilly Press, £10.99)
This funny take on fairy-tales follows Princess Anya and her loyal dog as they embark on a terribly important quest to acquire the ingredients for reversal lip balm, a vital item to turn a frog back to a prince and to save the kingdom. BP
---
Author recommendations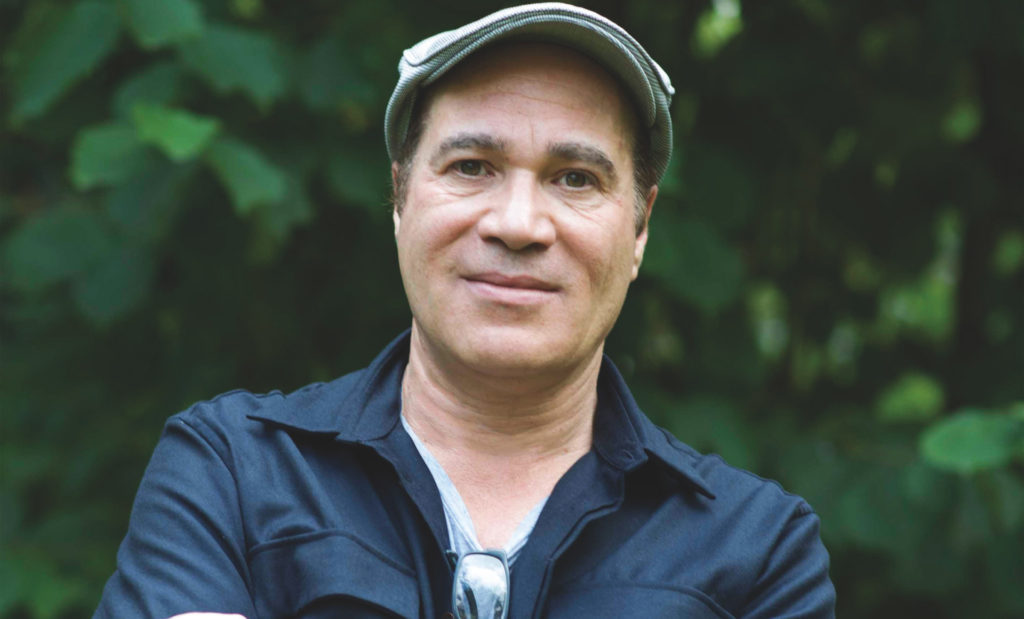 Yuval Zommer
Being an author-illustrator I gravitate towards either writers who can draw or artists who can write. One of the finest examples, and an all time childhood favourite of mine, is The Little Prince by Antoine de Saint-Exupery. This timeless fable taps into every child's curiosity about the world and reminds us how to look beneath the surface of things to what really matters. The writing is simple yet profound (no mean feat), with lines such as "Grown-ups really are very strange" and "No grown-up will ever understand how important that is" still resonating with young readers. The illustrations are whimsically enchanting. The Little Prince's incredible travels across the universe make for a book about both childhood and adulthood and the power of the imagination. I recently bought a reissue by Picador Classic (£3.99) and it was like being reunited with an old friend.
Yuval Zommer is the author of Big Brown Bear's Cave (Templar, £6.99)
Main image: The Fairytale Hairdresser and Aladdin illustration by Lauren Beard
Like the Big Issue North on Facebook