Something they want, something they need, something to wear, something to read. We check off the last of your Christmas shopping list with a round-up of new children's books to see little ones through the winter and beyond.
Free Lance and the Field of Blood
Paul Stewart, illustrated by Chris Riddell
(Barrington Stoke, £6.99)
The second in a trilogy of fantastical adventures for age eight-plus, in this instalment the brave knight Free Lance has his sights set on a tournament but it's a rotten mess of corruption he must first navigate.
Friends and Foes: Red's Planet Book 2
Eddie Pittman
(Amulet Books, £6.99)
The second book in a comic series following the little girl Red, who lands on a distant paradise-like planet surrounded by strange aliens. She bands together with an unlikely group of misfits who have to stand up for themselves when the Uskog space pirates arrive in search of mysterious stolen treasure.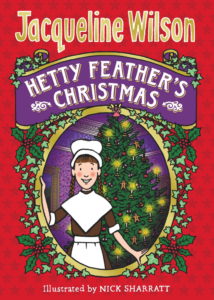 Hetty Feather's Christmas
Jacqueline Wilson
(Doubleday, £12.99)
Set in the period between Hetty's first two books, the heroine is 12 and living in the Foundling Hospital. Just as it looks like she'll be spending Christmas being punished by Matron Bottomly, a friend arrives to whisk her away for a Christmas unlike any other.
A Christmas Carol: Search and Find
Retold by Sarah Powell, illus by Louise Pigott
(Studio Press, £12.99)
Sarah Powell's bare bones retelling of the Dickens classic features wonderful double page illustrations in which little readers are encouraged to find 10 characters. A lovely introduction to the ultimate Christmas tale, guaranteed to while away a cold afternoon.
Urban Jungle
Vicky Woodgate
(Big Picture Press, £20)
A perfect educational Christmas present, this hardback A3 book will look impressive wrapped up. It features 30 animal-packed city maps with tons of information to encourage urban wildlife exploration.
Dinosaurium
Chris Wormell and Lily Murray
(Big Picture Press, £20) 
Read about the exhibits throughout this hefty book, subtitled Welcome to the Museum – a perfect gift for aspiring paleontologists and curious young minds.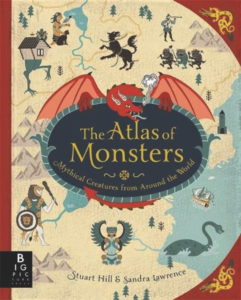 The Atlas of Monsters 
Stuart Hill and Sandra Lawrence
(Big Picture Press, £14.99)
An illustrated atlas containing a world of dangerous dragons, terrible trolls and other creatures from myth and legend. Book explorers are charged with a mystery to solve – who was Cornelius Walters and what do the strange messages in his logbook mean?
Beauty and the Beast
Dinara Mirtalipova
(Templar, £14.99)
Pop-up books have really stepped up a gear. This delicate paper cut 3D fairy tale reverts to the original story and each double page looks like a mini theatre set. It's a sight to behold, and a gift to treasure.
The Elephant in the Room
James Thorp, illus by Angus Mackinnon
(Templar, £11.99)
With luminous Art Nouveau-inspired illustrations The Elephant in the Room would be at home on the coffee table. It's also a madcap mystery in which readers try to uncover the culprit who smashed Father Giant's china elephant.
The Real Boat
Marina Aromshtam, illus by Victoria Semykina
(Templar, £14.99)
Dreamy illustrations bring to life a modern fable about a paper boat that leaves its little pond to begin a dangerous journey sailing the ocean, just like the big ships.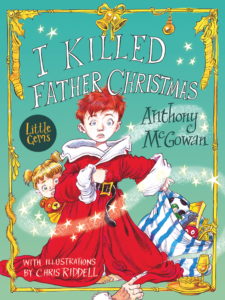 I Killed Father Christmas
Anthony McGowan, illus by Chris Riddell
(Barrington Stoke, £6.99) 
Former children's laureate Chris Riddell lends his illustrations to this unique Christmas story following Jo-Jo, who's killed Father Christmas and desperately wants to make amends before Christmas is cancelled.
Impossible Inventions
Aleksandra Mizielinska, Daniel Mizielinski and Malgorzata Mycielska
(Gecko Press, £14.99)
Containing ideas ancient and modern, revolutionary, comic or that simply shouldn't work, this hardback book showcases plans for a flying bicycle, a bubble messenger, a concentration helmet and much more, alongside colourful and witty illustrations.
DK Children's Encyclopedia
(DK, £25) 
An investment for childhood and beyond, this new encyclopedia tackles 240 key topics, from the Stone Age to space travel, pirates to pollution and machines to musical instruments. Perfectly pitched for 7-9 year olds.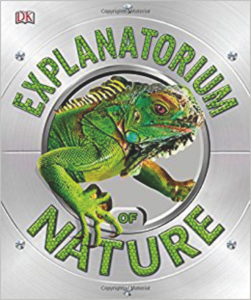 Exploratorium of Nature
(DK, £14.99)
This 350-page doorstop of a book is beautifully presented and allows children to get up close and personal with nature over its 10 chapters, including the basics of life, micro-organisms, plants, invertebrates, fish, amphibians, reptiles, birds, mammals and habitats.
Follow Finn 
Peter Goes
(Gecko Press, £11.99)
Exquisitely drawn with pages packed with detail the book is a captivating search-and-find maze. Children will have to help Finn make his way around the maze and catch the troublemaking trolls.
The Foolish King
Mark Price, illus by Martin Brown
(David Fickling Books, £10.99)
An unusual collaboration between the former deputy chairman of John Lewis and the illustrator of the bestselling Horrible Histories series, this interactive introduction to chess is packed with puzzles, games, clear instructions and tips on how to improve your technique.
Good Night Sleep Tight
Kristina Andres
(Gecko Press, £14.99)
Eleven-and-a-half bedtime stories written in a romantic style, complemented by sweet illustrations. A good read for parents and children alike.
13 and ½ Incredible Things You Need To Know About Everything
(DK Publishing, £14.99)
A glossy book packed with more than 1,000 facts on 80 subjects. The unique illustrations will allow children to take a close look inside things like a skeleton of a scorpion and the Milky Way.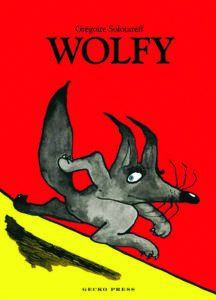 Wolfy
Gregoire Solotareff
(Gecko Press, £11.99)
Portraying the unusual friendship between a wolf and a rabbit, Wolfy discusses emotions like fear and sadness in a child-friendly way. The emotional story is illustrated with vibrant and engaging pictures.
Make & Play
Joey Chou
(Nosy Crown, £7.99)
Children can assemble their very own nativity scene featuring 20 unique and colourful play figures and animals. The book also includes Christmas lyrics and a guide to making Christmas crafts.
Like the Big Issue North on Facebook