In this city of whispers Middle Sister, the protagonist of our tale, keeps her head down and attempts to go about her days unnoticed – but someone has been watching.
The Milkman, an older man who is never seen to take any milk orders, stalks the first few pages of this novel, his presence imposing from the offset. He drives beside 18-year-old Middle Sister, detailing his knowledge of her family connections and offering her a lift home.
Fearful of being branded beyond the pale she hides her "maybe" relationship with him from her judgemental mother, who wants her to lead a traditional lifestyle at a time when traditions have seemingly failed. Holding onto ritual, Ma pressures Middle Sister to find a "nice wee boy", settle down, marry and have children. As news of her encounters with Milkman trickle through to the family from the neighbours rumours begin to circulate, yet visits from his white van increase.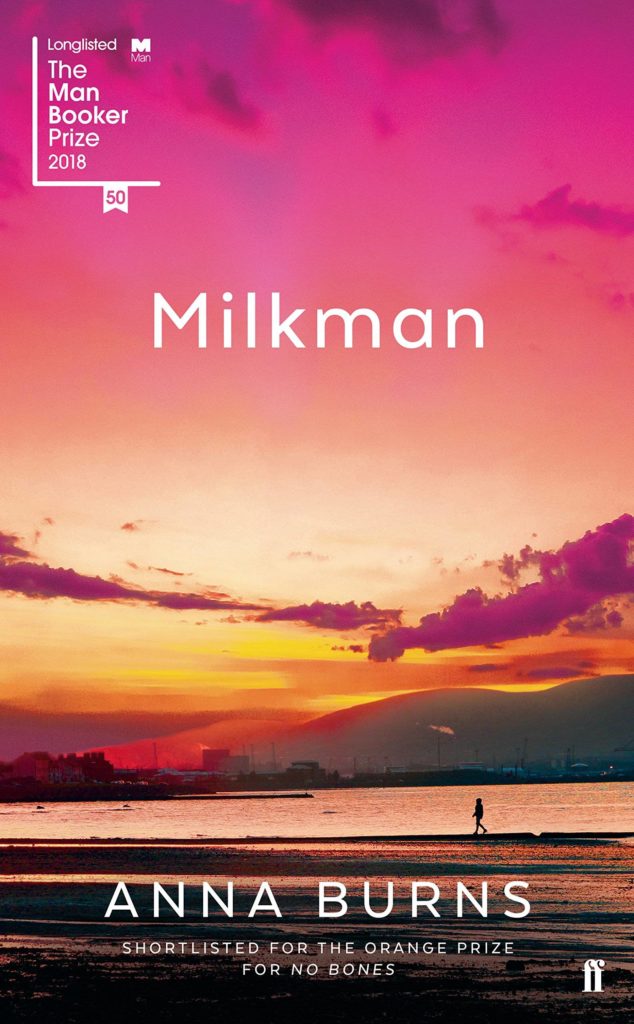 Anna Burns, author of the Orange Prize-shortlisted No Bones, presents in Milkman another chilling account of the Troubles in Northern Ireland. Passages depicting family dogs being butchered and left outside homes in piles, and bomb threats thrown into everyday conversation show the intense fury families lived with on a daily basis. The book captures to frightening effect the pressure cooker of society as neighbours, friends and family delicately navigate the scarred terrain.
At times our narrator bombards the reader with her stream of consciousness. Her unfiltered honesty is charming to read but clarity can be lost from page to page. Middle Sister's first person account can be difficult to grasp and at times provides the reader with challenging passages of thought to wade through. Sparks of black humour save her rambling digressions at times.
Belfast is never specified as the setting for this troublesome tale, and with good reason. The book evokes the same response as memoirs of Stalinist Russia or tales of witchcraft in the English colonies where gossip and hearsay become as dangerous to life as fire, guns or bombs. While working through the novel – and readers do have to work – we are thrown into a world of two halves, where opposition is extreme, tolerance is low and fear stifles change.
Milkman is published by Faber (£14.99)
Like the Big Issue North on Facebook