It was during the late summertime last year that I made a phone call while walking through my local wood in West Lancashire.
That's not something I typically do. The woods are for appreciating nature (generally on my own, in my case), for taking gentle exercise, for quietly reflecting on life. But these were not typical times. We were a few months into the Covid pandemic and its first-in-a-lifetime requirement to stay apart from others. I was not doing normal things like going to work, taking part in events or mixing with friends in town.
This situation had already lasted weeks longer than I, and I think most people, had expected – or assumed – it would. It had its agreeable side, undeniably. We had been enjoying a prolonged spell of fine, warm weather that made my lone walks along local footpaths, and through this wood, particularly pleasant. Yet there was still an underlying feeling that this would be over soon: normal routines would surely be back by autumn.
I had been writing down a few of my thoughts on this novel experience, and these thoughts had taken the form of several modest poems. These I'd kept to myself. However, on Facebook – which I had more time than normal to peruse – I began to notice some similarly-inspired poems being periodically shared by Callie, an ex-colleague of mine now living in Brighton.
For around a decade, Callie Lister and I had worked together at Friends of the Earth, part of the same team though located in different regions. I had no idea that she wrote poetry, and she would have no way of knowing it was an occasional interest of mine. In any case, I had produced very little in years: a couple of humorous pieces that I'd performed at a local café or on one of my theatre group's revue nights were the only public evidence.
Anyhow, we exchanged a couple of messages, arranged to chat and – given that, as an able-bodied person who normally spent little time at home, I was then taking outdoor daily exercise as though on prescription – I duly took my phone into the wood with me that day. We fairly quickly agreed that: 1) we should be able between us to produce a volume of poems reflecting this unprecedented modern pandemic experience; 2) we'd need more contributors than just the two of us, and it would be ideal to get a couple of famous poets to boost interest, as well as asking our own acquaintances; and 3) any sales of our work should benefit an appropriate cause.
Our project took shape quite quickly, really, thanks to several boosts. While walking her dog, Callie had met a founder of Dudes'n'Dogs , a men's mental health charity. She also had some knowledge of WISH, which does great work supporting women. Not surprisingly, both of these had become much busier over the previous few months. Equally unsurprisingly, each was happy to receive what publicity and income we could give them.
Quite a number of our creative friends either had a poem or two to offer or knew someone who did. To our delight Henry Normal, Elvis McGonagall, John Hegley, Levi Tafari and Attila the Stockbroker all replied positively to our fingers-crossed invitations sent via their websites or agents. We found we knew people, or people who knew people, well placed to advise us on matters like literary quality and how to get published. Among our networks (well, Callie's) there turned out to be a charitable donor who could cover the costs of publication, and a wonderful illustrator, Kat Irvine.
Henry Normal wrote that a face-covering "makes the chances greater, that later/someone won't be wearing a ventilator"
It all took a little longer than this sounds. Of course there were hold-ups and we both had other things to attend to, like online work. In well under a year, however, we succeeded in producing Key Words: Poems from Lockdown, which I think – although I am somewhat biased – reflects pretty well the range of reactions many of us had to the first six months of the UK in Covid times.
There is direct comment on the situation, like Henry Normal's remark that a face-covering "makes the chances greater, that later/someone won't be wearing a ventilator".
There is sorrowful reflection, as in Cal O'Neill's Dad, which begins: "I wonder what you would have made of it."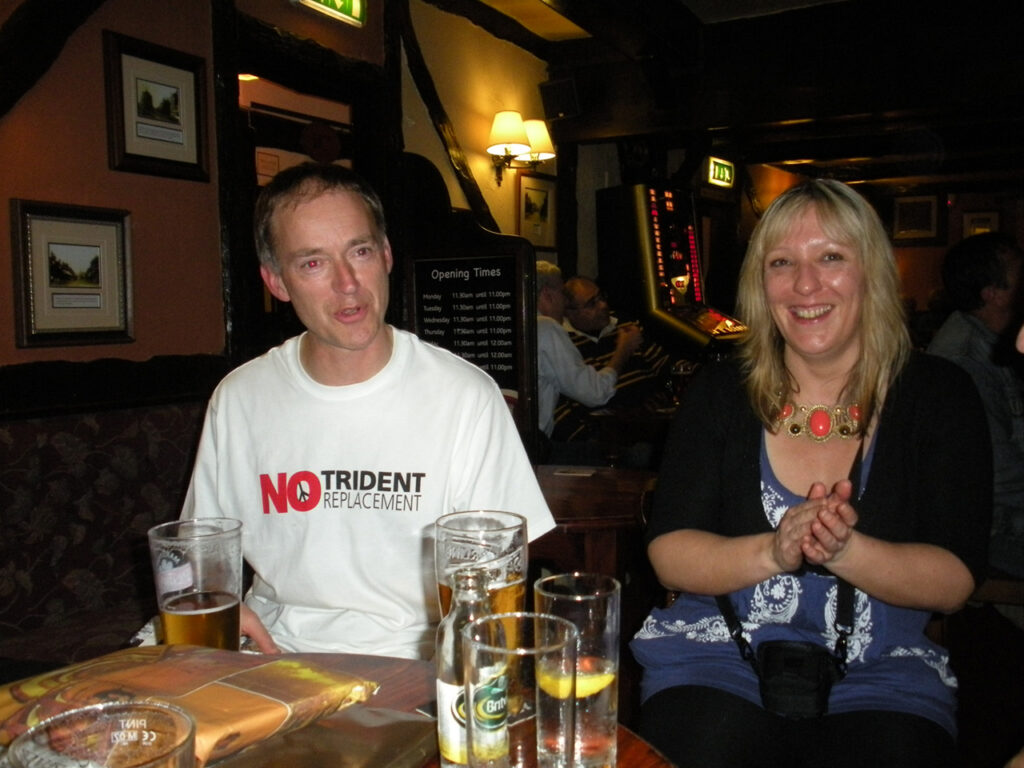 Levi Tafari's Acts of Kindness is an example of celebration and appreciation of others' responses to the situation.
Appreciation of nature, unsurprisingly, also features prominently. There are notes of tension, too: one poem ends: "Some always live two metres' space/Above the lesser human race".
It's not all soul-searching or social commentary, by any means. What Did You Do In The Plague Daddy? by Elvis McGonagall had me laughing out loud.
Quite a lot of the pieces arise from the indirect impacts of the Covid pandemic, such as Donna M Day's poem Our First House – purchased at the very time that she and her partner were not allowed to move into it.
I have to say I'm quite proud of what Callie and I, with a great deal of help, have managed to put together. I do feel a certain sense of responsibility that as many people as possible should have their own copy – not only to boost the essential work of WISH and Dudes'n'Dogs, but because in its modest way, Key Words contains a significant moment of our history, captured in verse.
It may have been the first and last time, but I am glad I made that woodland phone call.
Key Words: Poems from Lockdown is available from News from Nowhere, Liverpool, £8.99 plus postage if applicable. Downloadable version, £5, from Bobaloo Books. Contact Frank Kennedy: 07786 746704, frankjkennedy@btinternet.com
Like the Big Issue North on Facebook