One of the themes emerging from this year's excellent BFI Flare queer film festival was the subject of age and this is explored nowhere better than in Jump, Darling, a beautifully told drama from Canadian writer and director Phil Connell.
With his plan to be a serious actor in doubt, Russell earns a living from his on-stage drag performances, a choice of career that causes friction with his businessman boyfriend. After a bust-up between the two, Russell heads to his grandma's house, but rather than finding a bit of space to think and some free bed and board, he is quickly embroiled in a difficult family situation. His grandma, Margaret, is losing her ability to live independently and is railing against the possibility that she might have to move to a home. Family secrets begin to emerge and Russell has to make some hard, grown-up choices about the direction his life will take.
At its heart this is a simple slice-of-life tale about dreams and responsibilities, but the performances make this a great watch. Cloris Leachman gives a captivating and moving performance as Margaret, a woman determined to look her mortality in the face, made all the more poignant by the fact that this was Leachman's last role before her death earlier this year. Thomas Duplessie is equally excellent as Russell and his drag performances would give any queen a run for their money on Drag Race.
The age divide is also explored in Sublet, a thought-provoking Israeli drama in which middle-aged travel writer Michael arrives for a five-day stint in Tel Aviv, planning to stay at an apartment in a hip part of the city that he's booked online. On arrival though, he finds that chaotic and hedonistic (and ridiculously handsome) Tomer, who owns the place, has got his dates mixed up and hasn't moved out yet. The two men at first bristle up against one another as cultures clash, but an intimate bond begins to form between them that will have a transformative effect on both men.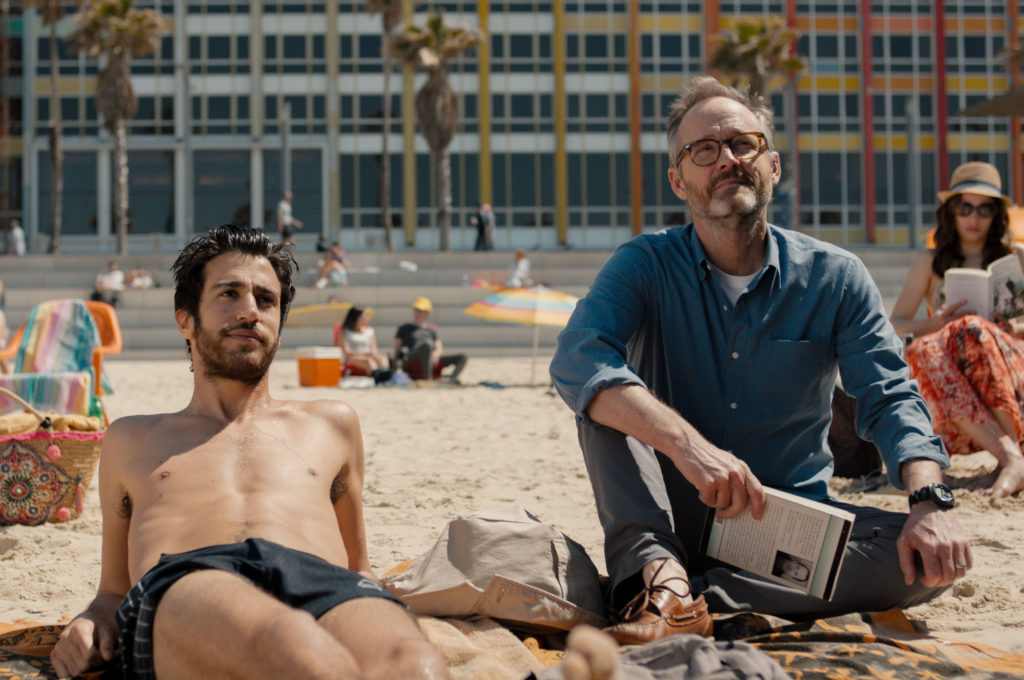 This well put-together script by director Eytan Fox and co-writer Itay Segal is part social commentary, part rom-com, plus a little bit travelogue. It deftly explores attitudes to sex and relationships in the years after the Aids pandemic, something that affected Michael greatly but which Tomer knows only as a historical event that older gay men "keep going on about". There's also some good comedy in amongst the philosophising, including a brilliantly awkward sex-app hook-up scene and a useful lesson in how to fold socks properly. And it's an insight into Tel Aviv itself, where Tomer and his friends dream of escaping from the suffocating political and social problems that surround them.
At times reminiscent of the excellent 2011 British production Weekend, this gentle film with a big heart captures something totally authentic about how gay men talk and act with one another as they dance around feelings of loneliness and the fear of intimacy.
And finally, for a view of emerging sexuality from an adolescent point of view, there's Sweetheart, the debut feature from writer-director Marley Morrison. AJ (or April Jane, as her mum insists on calling her) is a socially awkward and environmentally earnest 17 year old who has been forced on a family holiday to a Dorset holiday camp, where she has to learn to live without wifi for a week. But when she meets sexy and confident lifeguard Isla, things start to look up.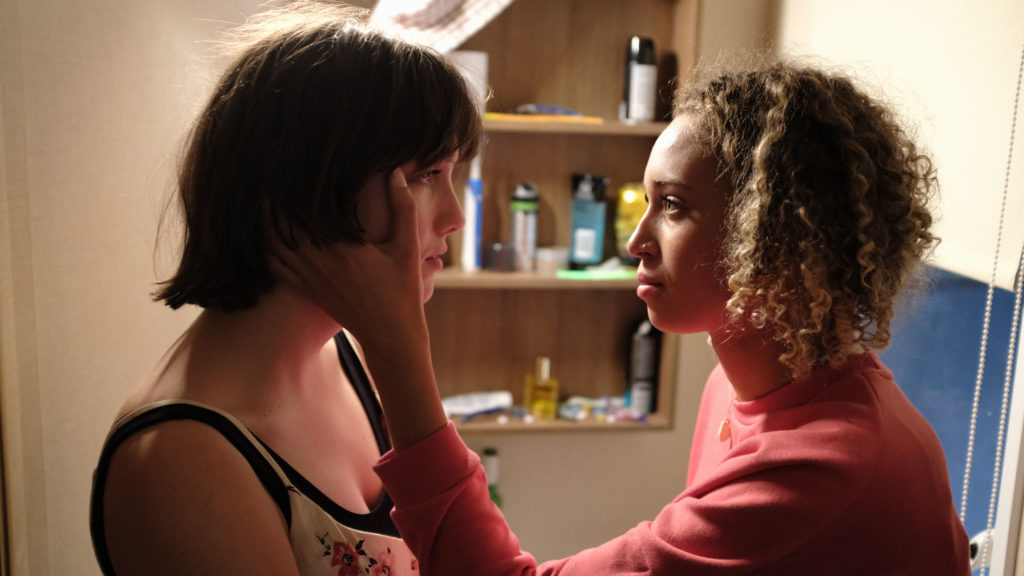 The first half of this film plays it mainly for laughs. Jo Hartley puts in a great performance as Tina, AJ's put-upon single mother, and newcomer Nell Barlow captures perfectly the turbulent emotions of AJ as she struggles to emerge as a fully formed adult in a confusing and complex world.
The comedy ebbs away as the angst ramps up and the film falls into more well-worn teenage drama territory towards the end, but this is a sweet, enjoyable film that's well worth seeking out.
This year's Flare festival took place onlin,e of course, meaning that once again the door was open to more people having the chance to view the films without having to make the trip to London for the pleasure. Hopefully in a post-pandemic world the online nature of these festivals will continue in some part, giving these films more exposure than they would traditionally have had, and audiences the chance of catching some great, independent movies.
Main image: Jump, Darling
Like the Big Issue North on Facebook