Jayne Lawless and Coming Home Liverpool co-founder Ronnie Hughes are in a jovial mood, surrounded by the green and grey walls of their adopted property – the first, they hope, of many empty houses they are going to convert into affordable homes.
There are around 600,000 empty properties in the country, and 9,000 in Liverpool. Often the owners cannot afford to bring them back into use. Yet Liverpool, like the rest of the country, faces an acute shortage of homes.
"This is the house that my son will grow up in. I am very grateful for that."
This house, on City Road in Walton, is owned by Clare Kinsella, who had inherited it from her late father. A PhD student, she could not afford to do it up, especially because she had been ripped off for £20,000 by previous builders. She faced either going into further debt to refurbish it or selling it for less than market value.
But when she met Hughes at a social housing conference – he first worked in housing 40 years ago and was recently involved in the Granby 4 Streets redevelopment for which the architects won the Turner Prize – Coming Home Liverpool had found its first homeowner.
The social enterprise arranged to pay for the refurbishment and will recoup this investment from the rent it charges a new tenant – who it has found. Rents are affordable – around £400 a month – and are pegged to the median wage in Liverpool. Coming Home Liverpool will manage the tenancy in return for a small fee.
"Everything about it feels right," says Kinsella. "It is a match made in heaven – all the stars have aligned. The principles that Ronnie has are my own principles too."
The renovations for this house are well underway. Most of the walls are painted grey and green, the kitchen units have been fitted and there is a bath in place, although covered in dust at the moment. There are still areas to work on: painting the outside of the house, for one. Grey and green, of course.
The other part of the equation is finding a tenant. Amy was seven months pregnant with her son when their private rented property's kitchen exploded with flies. Resident rodents and damp were among the further attractions of the property. When the two, along with husband Andrew, move into City Road, it will be the one year old's third home.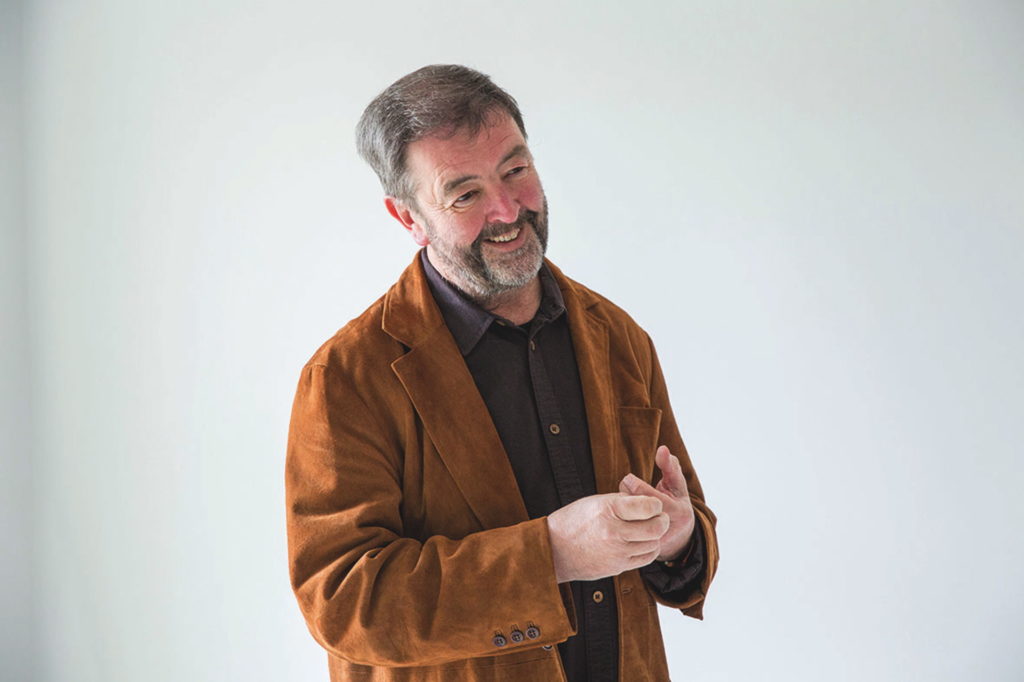 For Andrew, the opportunity seemed almost too good to be true. "From my perspective this has provided some long term security for my wife and my son, which in private rented property you can never really do," he says.
With the tenants in place early, they have been able to shape the way their house is refurbished, working with Penny Lane Builders and with Lawless casting her expert eye over it. An artist, she was stirred by the demolition of her childhood home in Everton and has campaigned to save the Anfield bakery and its surrounding high street from being knocked down.
"The Penny Lane Builders are amazing; they totally get it. They are just wonderful to work with," grins Lawless. "There aren't many people that will listen if you say: 'No, you can't paint it all white. We want to have this; we want to do that.'
"You can see it in their eyes. They are a bit withheld but they are then like yeah, yeah, OK."
The not white but grey and green room fills with laughter once again. So how did we get to these colours? For Lawless, offering the tenants a choice is important.
She recounts a tale of her grandma having the freedom to design her own housing co-op home a couple of decades ago.
"I can just remember my nanny bursting into tears because they not only let her pick the front door, they let her pick the colour: pillar box red.
"I never forgot that looking forward to creating this home. I never forgot that choice of where we were going to live."
She encouraged Amy and Andrew to use Pinterest to share pictures as potential inspiration for their future home. After a few weeks of posting photos of forestry, French train stations and other green things, the group decided on their particular shades of green and grey. That choice, says Andrew, was something very special.
"The ability to be able to personalise the type of house we want to live in is something I wouldn't have thought would happen to Amy and I for a long time. It makes it feel as though we are moving into our own home rather than a rented property."
Coming Home allows its tenants to stay in their home for as long as they want to. That is crucial for this young dad.
"This is the house that my son will grow up in. I am very grateful for that."
Lawless says it is "ridiculous" that there are so many people without a home when there are so many empty houses. "Everybody is waiting for the government to say here is some money for some new builds, and we think, they are sitting there."
And Hughes believes there is the scope for this idea to be recreated elsewhere.
"In business terms, what is the future – how will we know if it has worked? Eventually I think one of the big ways is if some people do it somewhere else. If the idea is good enough, it is good enough for other places."
For him, the idea is simple. "It is deliberately about stories, about people. It's deliberately about green walls, and whatever you want."
Like the Big Issue North on Facebook