Volunteer RNLI helm (photo above)
Leah Hunter, 26, from Whitby runs her own business, Whitby Surf School, during the summer and works on crew transfer vessels on offshore wind farms during the winter. She volunteers for the RNLI and is Whitby's first female helm for the inshore lifeboat.
"After witnessing a lifeboat call out to a capsized rowing boat, I knew I wanted to give back to the community and decided to volunteer for the RNLI in 2014. I trained up to be crew for both the all-weather lifeboat and the inshore lifeboat and was then asked whether I was interested in becoming a helm for the inshore lifeboat. It means being in command of the boat and crew on call-outs as well as training. 
"As volunteers, we decide how much time we give towards being on call, but the majority of us stay on call 24/7. Our most common call-outs for the all-weather lifeboat are towing broken down boats or doing medical evacuations. For the inshore lifeboats, it's going to people cut off by the tide. 
"I'd say the most memorable incident was a rescue we did a few years ago where a woman had fallen at Ravenscar beach and had fractured her ankle. We worked alongside the coastguard team to move her to a safe location away from the cliff, where she was then airlifted to hospital. But no call-outs are ever the same. Once that pager goes, we could be turning up to anything – sinking boats, medical emergencies, or even rescuing animals." 
Volunteer day care assistant and hairdresser
Ava Keating, 16, a student from Walton, volunteers at the hair salon at Me2U, a dementia day care centre in Kirkby, Liverpool.
"A member of my family works at the Me2u Centre and I was introduced to the salon as I was about to start my training at college. I'll welcome clients, get to know their names and specific needs and discuss what treatment they would like, whether it's their hair or nails. Afterwards, I'll assist them back to their room and prepare for my next client. 
"I also help out on the floor of the care centre if needed. This might involve participating in arts and crafts with the residents, helping the care assistants with serving food to clients and feeding them, serving cups of tea, and cleaning the kitchen. Sometimes, I have to work on building clients' trust, which can be quite challenging at times, but also very rewarding and I am very good at sitting with clients who are struggling and getting a bit stressed.
"The best piece of advice for someone interested in volunteering at a day care centre would just be to be open-minded and patient. I have learnt so much from the carers and people who work at the Me2u Centre. They are very supportive of me as I have autism and can sometimes get overwhelmed myself. 
"I just love meeting new people and introducing them to new things. For example, a lady I met had never had her nails painted. It was great to see her walk out the room smiling."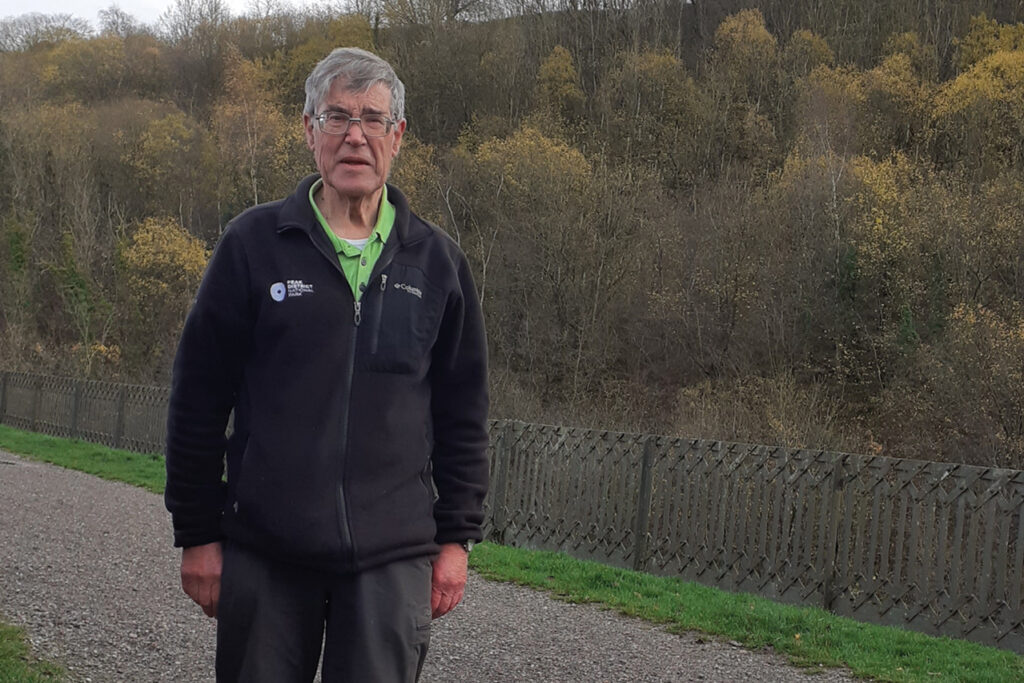 Volunteer park ranger
Matthew Pitt, 77, is a part-time IT consultant who lives in Quarndon near Derby. He volunteers as a ranger for the Peak District National Park.
"It was 2001 and I'd just been made redundant when I saw on TV they were looking for rangers to help look after access areas created by the new Countryside and Rights of Way Act. After years driving all over the country as an IT consultant, I wanted to do something more active and applied. Although I returned to work, I have continued to volunteer.
"The main job is to engage with the public, to chat to people and help when necessary. I personally enjoy leading public walks. Rangers are encouraged to have interests outside the basic role. In my case, it's industrial history and I really enjoy incorporating that into the walks. 
"We also keep an eye on the condition of footpaths and stiles, repair things when needed, put signs up and monitor scheduled monuments too. Like all volunteering, it's a commitment, but it's far more flexible than when I started. 
"Weekends are when the park is busiest, but I'll often do practical work mid-week. We also have an online system called Better Impact. Local managers will put up jobs they'd like covered, which you can sign up to, and if I particularly want to do something, I can arrange that with my area ranger. 
"The social aspect is a big draw for me – meeting the public and the other volunteers. You have to be reasonably fit, but whatever interests you have, you can bring to the role and make use of it. There are also a good range of courses so you can learn new skills. Just being outdoors, in the countryside, is pretty wonderful."
The Peak District National Park is currently looking for volunteer rangers.
Wellbeing call handler
Lorraine Khalaf, 56, from Blackpool, was a volunteer for the Lancashire and South Cumbria NHS Foundation Wellbeing Helpline and Texting Service, based in Fylde, and is now a service manager. 
"The Helpline launched in 1996 as an out of hours listening and support service for people in the local community struggling with their own mental health or that of a friend or relative. I was a hairdresser and saw the advert in a local newspaper. I wanted to give something back to the NHS as it had helped my family and myself on many occasions and thought I was a good listener. 
"The training covers everything from how to listen effectively and empathise with callers to dealing with distressed callers and texters. You can't operate the line until you have completed the training but there is always a paid shift supervisor on duty to support and guide you, make any decisions or liaise with services if needed. 
"The service is available weekdays (7pm to 11pm) and weekends (12pm to midnight) and volunteers are asked to give one one-hour shift per fortnight at a confidential location. Often, someone just needs a non-judgemental ear, but callers can be quite distressed. The build-up to Christmas can be busy and January is often very busy too. 
"I like that the volunteers are all ages and backgrounds. There is a real team spirit and we are all very supportive of each other. One of the biggest challenges at the moment is the shortage of volunteers. Since Covid there has been a dip in numbers. We need more volunteers so we can open more lines and help more people, especially in the current climate we are in."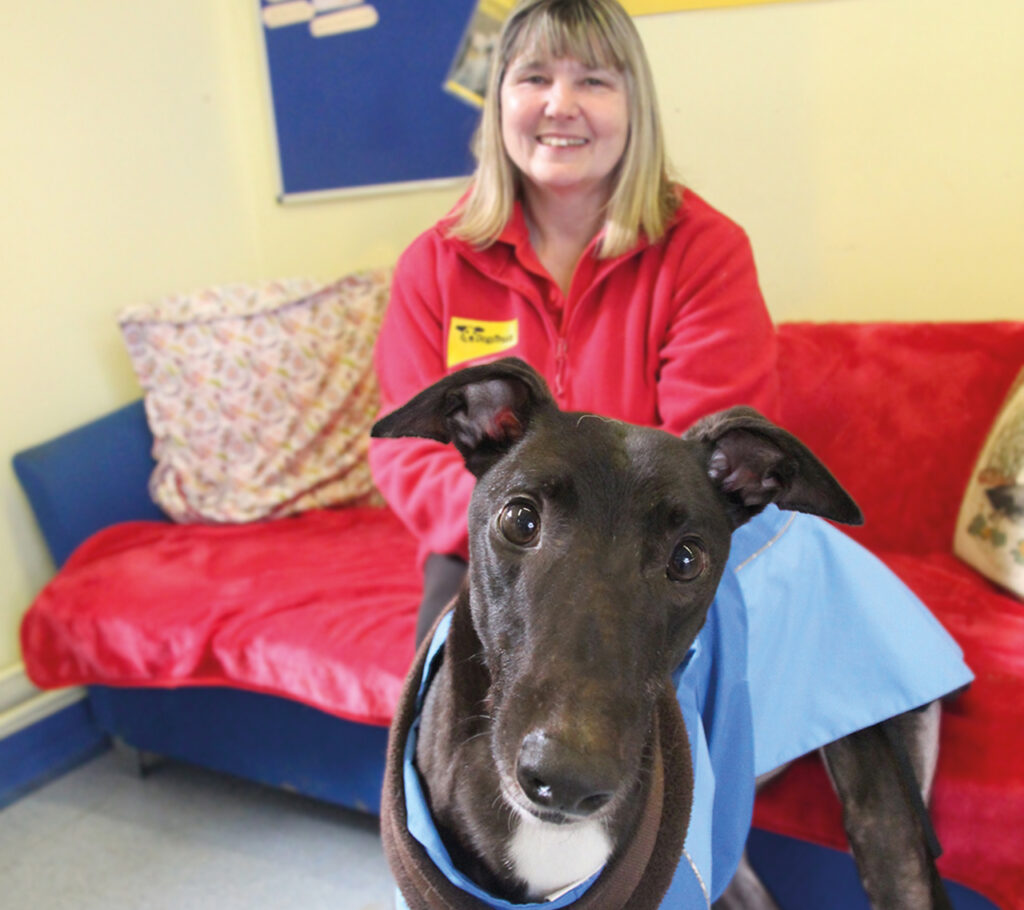 Volunteer canine assistant
Sally Halstead, 64, used to work for HM Revenue and Customs and is now retired. She is a volunteer kennel cleaner at the Dogs Trust centre in Leeds and a volunteer dog foster carer  
"Ask anybody and they'll say I'm dog mad. I've always had dogs. Jack Russells are my favourite breed. After retiring in 2018, I came across a Dogs Trust event and got speaking to volunteers. I was interested in helping out however I could and applied to become a kennel cleaner. 
"When my dog passed away in March, I was thinking about getting another when I saw an urgent appeal by Dogs Trust for foster carers and I've been doing that as well since August. The kennel cleaning is typically 8am-12pm on the days you're available. 
"Lots of people do weekends as they're working through the week. It is quite physical and while it's not the most glamorous job, it's so rewarding to see the dogs relax in a clean environment. Sometimes, I'll take a dog for a walk afterwards, too. 
"With the fostering, you care for dogs at home that might not settle in kennels, perhaps because they're nervous, poorly or older, to provide them with extra TLC and home comforts until they're rehomed. I've had about five dogs so far which has been wonderful, and the cost of care is covered by Dogs Trust. 
"At the moment, I have a pair of dogs which are very nervous. One of them wouldn't even come in the same room but now lets me stroke her. You just feel like you're helping them and you have the benefits of having a dog in your life, even if it's temporary. I just love doing it, the cleaning and the fostering, and I'll do it for as long as I can."
Bereavement trustee
Eleanor Turner, 25, is based in Manchester. She has just started a PhD at Manchester University and is a trustee for grieving children's charity Winston's Wish.
"My dad took his own life when I was 10 years old, and me and my mum received support from Winston's Wish. It really motivated me to volunteer, and I started as a young ambassador when I was 17, fundraising and spreading the word before volunteering to speak at public events. 
"The opportunity to be young advisor to the board came up, which I jumped at, and then I was offered the opportunity to join the board as a full trustee. We have board meetings every quarter and, in between, I'll talk with other trustees and members of staff, support the charity in a variety of ways and engage with organisations to grow our reach. 
"At the moment, I'm personally most focused on supporting the development of youth participation in the charity. I am also keen to use my experience in digital technology to support the continued development of the digital services we offer.
"As a young trustee it can be a little intimidating joining a board full of brilliant, experienced trustees, and feel like I can really be useful, but everyone has been so welcoming and supportive. It's just been about developing the confidence to ask the right questions and share my thoughts as both a young person and as a former beneficiary.
"There may be changes in the lives of our beneficiaries, particularly with the current cost of living crisis, which we would need to consider as a charity. Volunteering for a charity you have a personal connection with can be challenging, but it's also really rewarding. It's been a big learning curve over the last few years."
Like the Big Issue North on Facebook