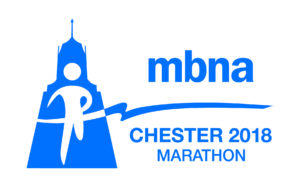 Keen runners can now get a discounted place at the MBNA 2018 Chester Marathon by raising money for Big Issue North Trust – but only if you hurry!
Big Issue North Trust has very limited charity places for the race, held this year on 7 October, for those marathon men and women who want to use their endurance skills to support our vendors to change their lives.
By reserving one of our charity places, you'll get:
A reduced entry fee of £30 (a £19 discount on the early bird rate)
A free fundraising pack, including a running vest
Your profile raised as you prepare for the big day, including a story about your efforts on this website
Support on the day to cheer you over the finish line!
All we ask for in return is that you put every effort into getting sponsorship from your friends, family, colleagues and so on, to raise as much money as possible. We'll help you get set up to receive sponsorship through Just Giving, and give your efforts plenty of hype on social media.
Through Big Issue North Trust, people who sell Big Issue North magazine are given additional support to make positive changes, with staff offering advice and help with anything from developing their skills or accessing English language courses, to getting housing, financial or health advice, which can help them achieve their goals and improve their lives for good.
As a registered charity, the Big Issue North Trust (charity number 1056041) also raises funds to provide a range of support for sellers including support accessing services, help getting ID, home furnishing packages and projects such as breakfast clubs.
If you're interested in raising money for Big Issue North Trust by running the 2018 Chester Marathon, please get in touch by emailing fundraising@bigissueinthenorth.com. Places are very limited and will be offered on a first come, first served basis.
Like the Big Issue North on Facebook